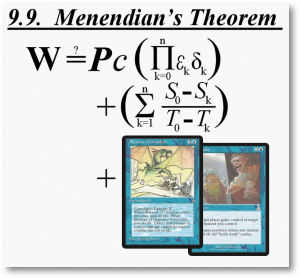 One of the few Vintage writers and also probably one of the best Eternal writers, Magic guru Stephen Menendian, and his column "So Many Insane Plays" are moving from the well known Star City Games website to the new and very interesting Quiet Speculation.com.
The good news is that to replace Menendian's column StarCityGames are bringing in both Brian Demars and Andy Probasco, both excellent players and well respected for their Vintage and Legacy theory and results among the Eternal Magic community (especially on TMD).
We encourage all of you to keep the track of these excellent writers at Quiet Speculation, as they promise really high-quality articles there. After the break there's an excerpt and link to Steve's first article on Quiet Speculation.