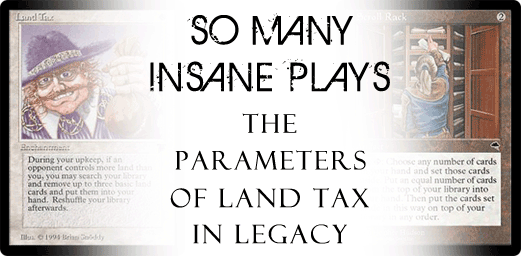 Land Tax is finally legal in Legacy. Hallelujah!
Land Tax is a card that I have long argued is among the safest cards to unban from the Legacy banned list. In 2010, I asked my readers if they felt Land Tax was a safe unban, and an overwhelming 80% agreed at the time that it was.
It's sometimes surprising how Wizards will unban or unrestrict a riskier card than cards that are obviously safer for Eternal play. A good example is unrestricting Gush before Fact or Fiction in Vintage. A good Legacy example is unbanning Entomb before practically every card they've unbanned since. Half of the cards argued for in my 2010 article are now legal, and Land Tax is arguably the safest of all.