This past weekend the Lords of the Pit held a private getaway, nestled in the middle of nowhere near the western edge of Illinois. A chance to step back from open events for one weekend, a private compound hosted 36 Lords & Company, as an opportunity to have an intimate "club championship" and multi-format Magic celebration.

With events and gaming opportunities seemingly running around the clock all weekend, we ended up playing Middle School, Old School, Vintage, Revised 40 for Ballers, Old School 95 EDH, Chaos Drafting, and more. There was also a pool party, karaoke, scotch tasting, a Chaos Orb Trick Shot contest, and copious amounts of partying. There were no shortage of cards shuffled, dice rolled, and Orbs flipped throughout the weekend.
Pairings and Standings
The Lords' Haus featured full multi-round Middle School, Vintage, and Old School tournaments. Andrew McLennan won the Middle School Cage Match event with Mono Red Goblins, and Tim Baran took down the Early Riser Vintage event with Jeskai Dreadhorde Control. For the sake of brevity, we'll skip the rest of the details on those events, other than in the photo coverage below.
In the main Old School 94 event we had 35 players, and played 6 rounds of Swiss, with a cut to a Top 8 playoff (slightly different than our normal Swiss+1 structure; still no draws allowed!). Lord Petray made it through the Swiss rounds unscathed, and then valiantly battled his way through a stacked Top 8 to claim the prize with Atog URG. He has been tuning his Scryb Sprite and Argothian Pixies-fueled speedboat over the past month, and he ultimately raced to a 9-0 record in the event.
All attendees were asked to bring an entrance fee of anything over the suggested amount of $20, and then prizes would be drafted in order of finish from this pool. Additionally, each event throughout the weekend also featured event stamped and group signed cards that each player would claim afterwards.
Old School 94 Decks
Bob Agra – Storytime (UWR Shahrazad)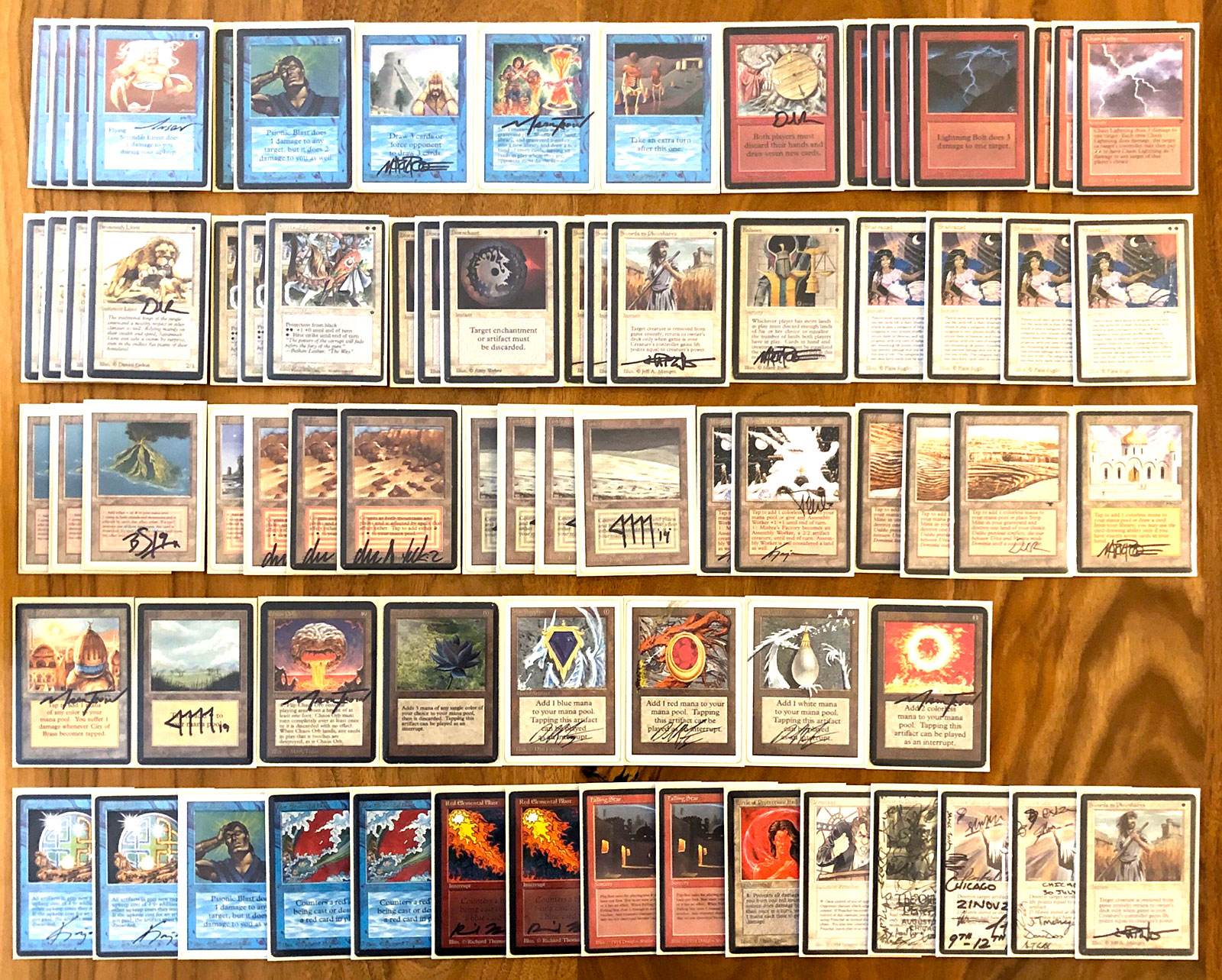 Tim Baran – UWR AC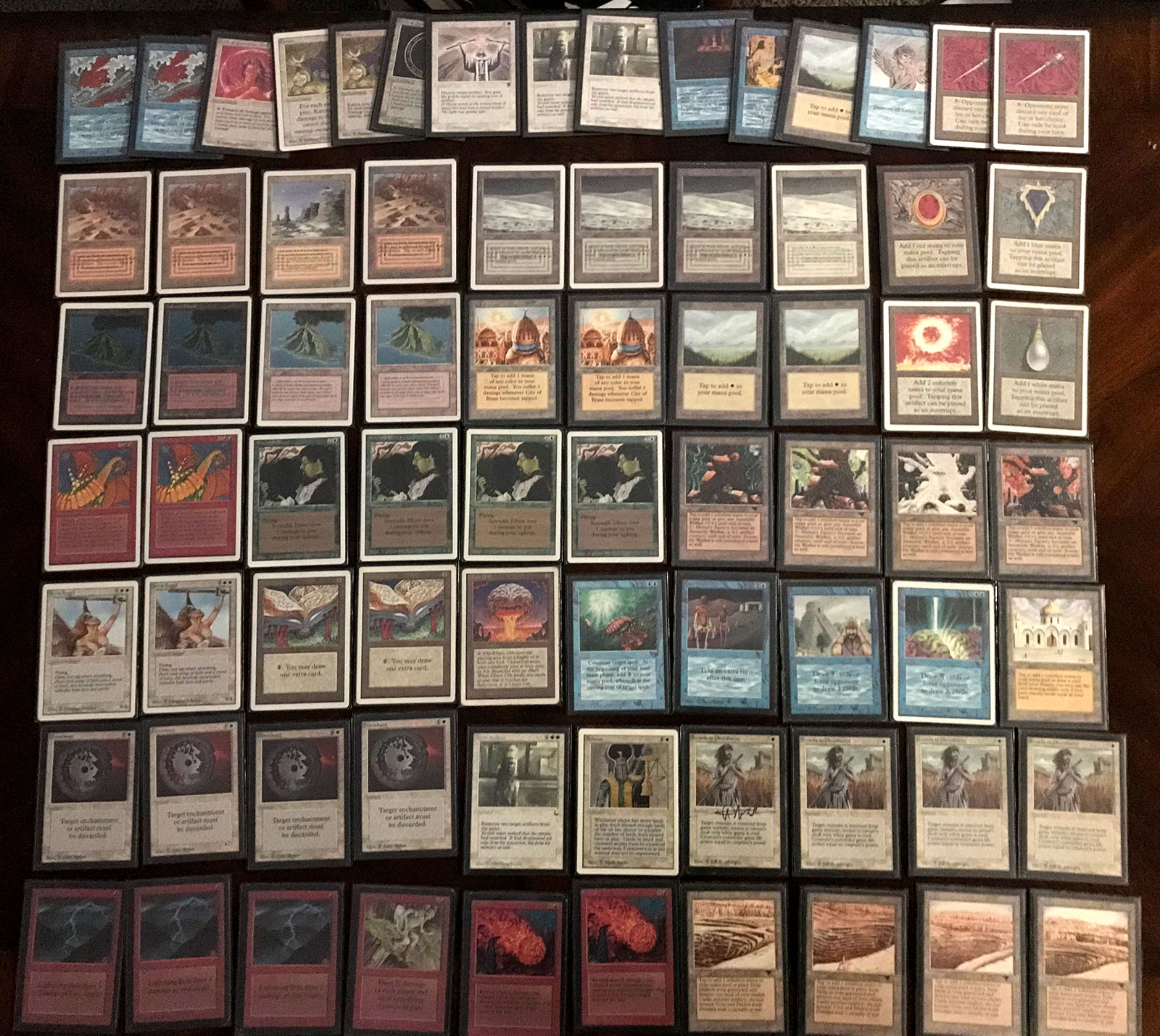 Ian Blank – Mono Black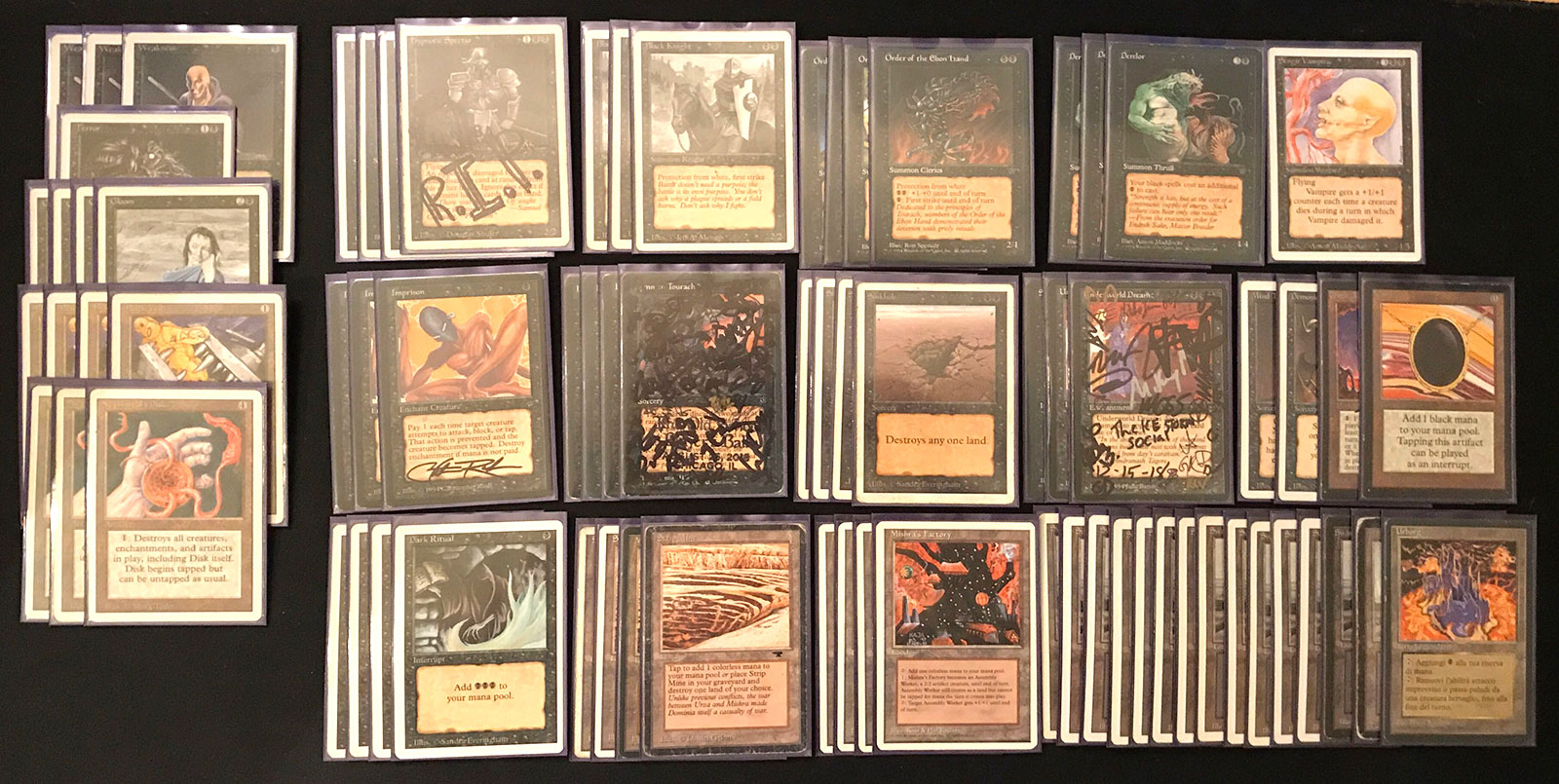 Mike Butzen – Workshop Aggro UWB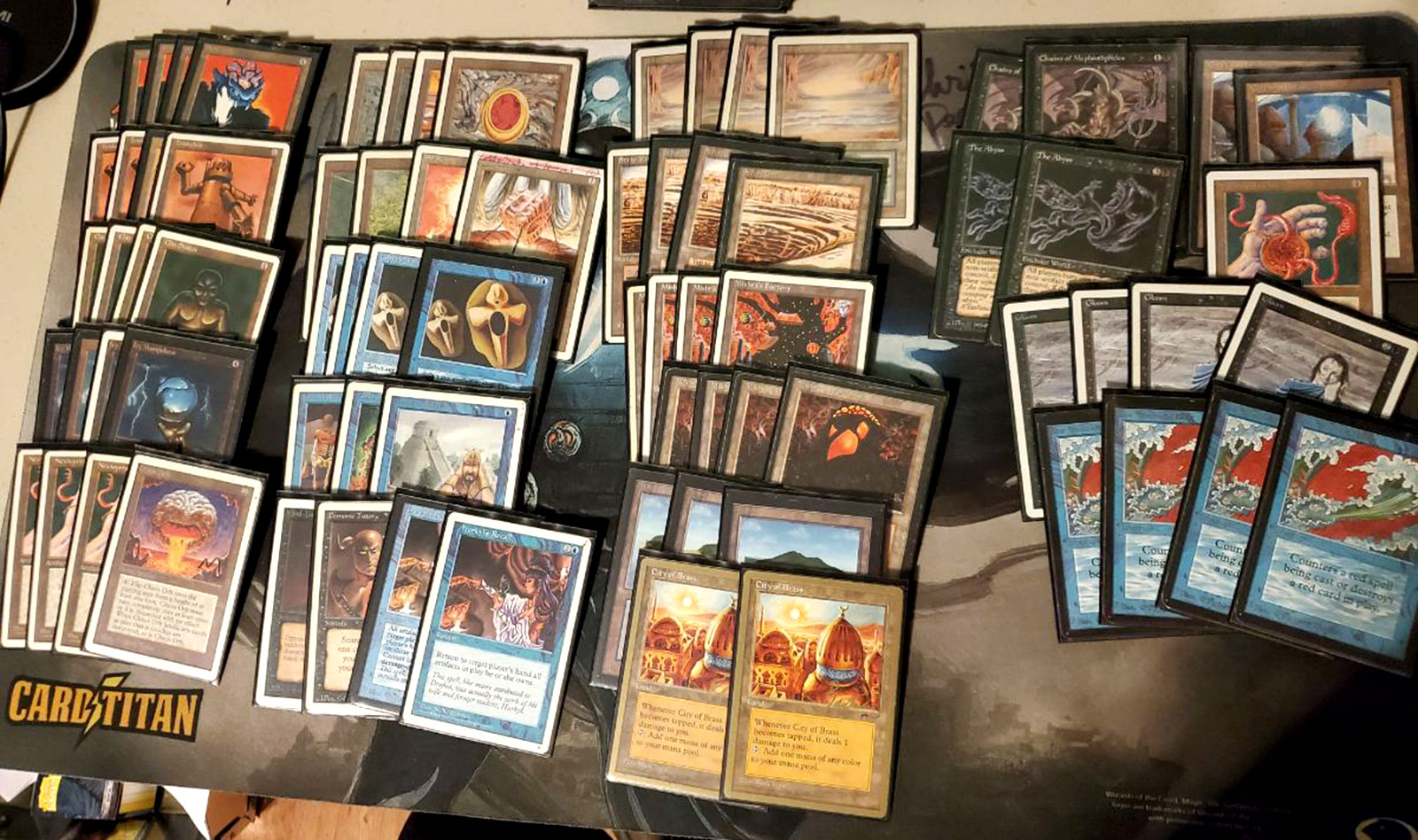 Matt Dennis – BR Storm of Mephistopheles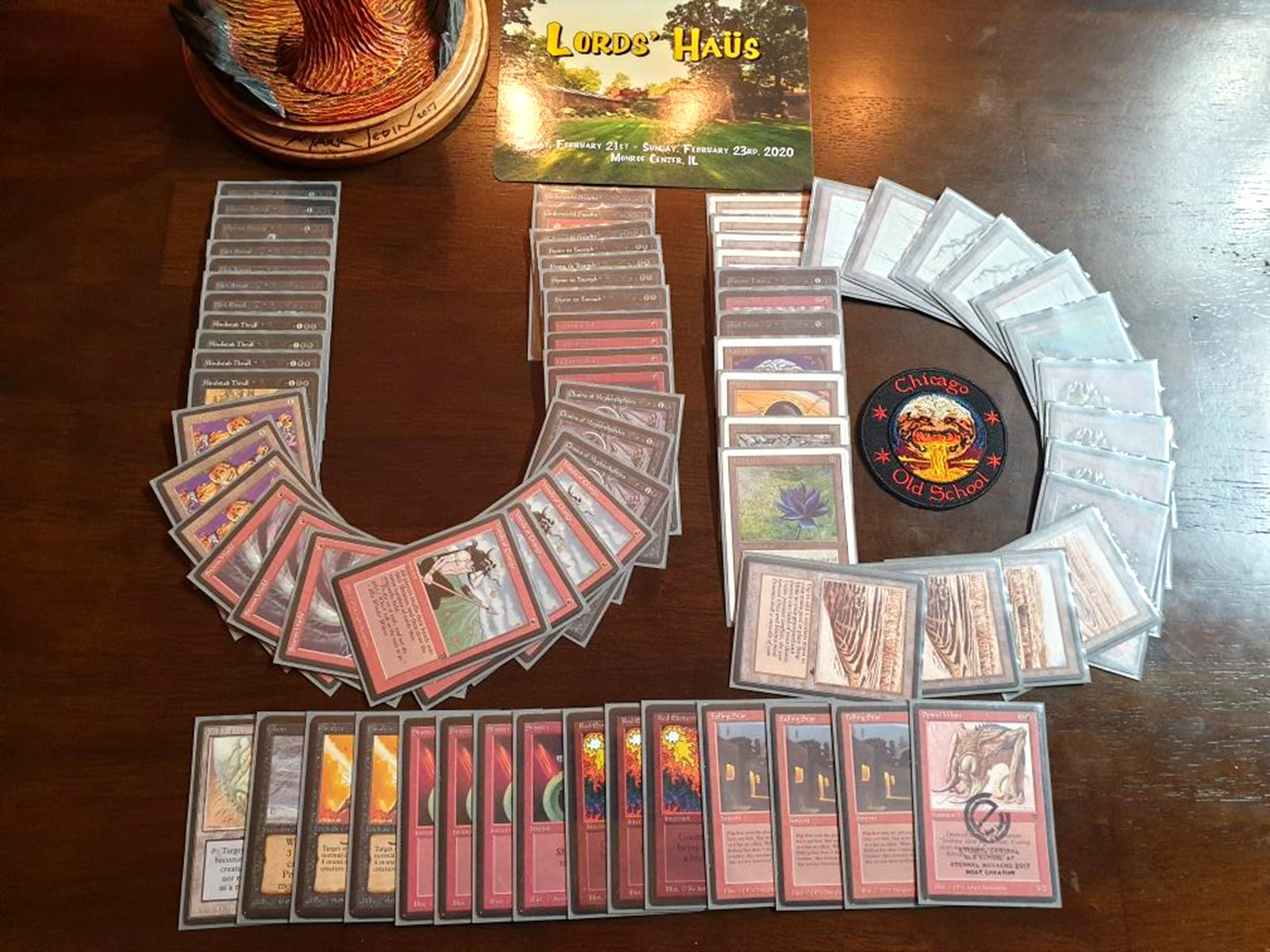 Dominic Dotterer – missing
Danny Dunaway – Black White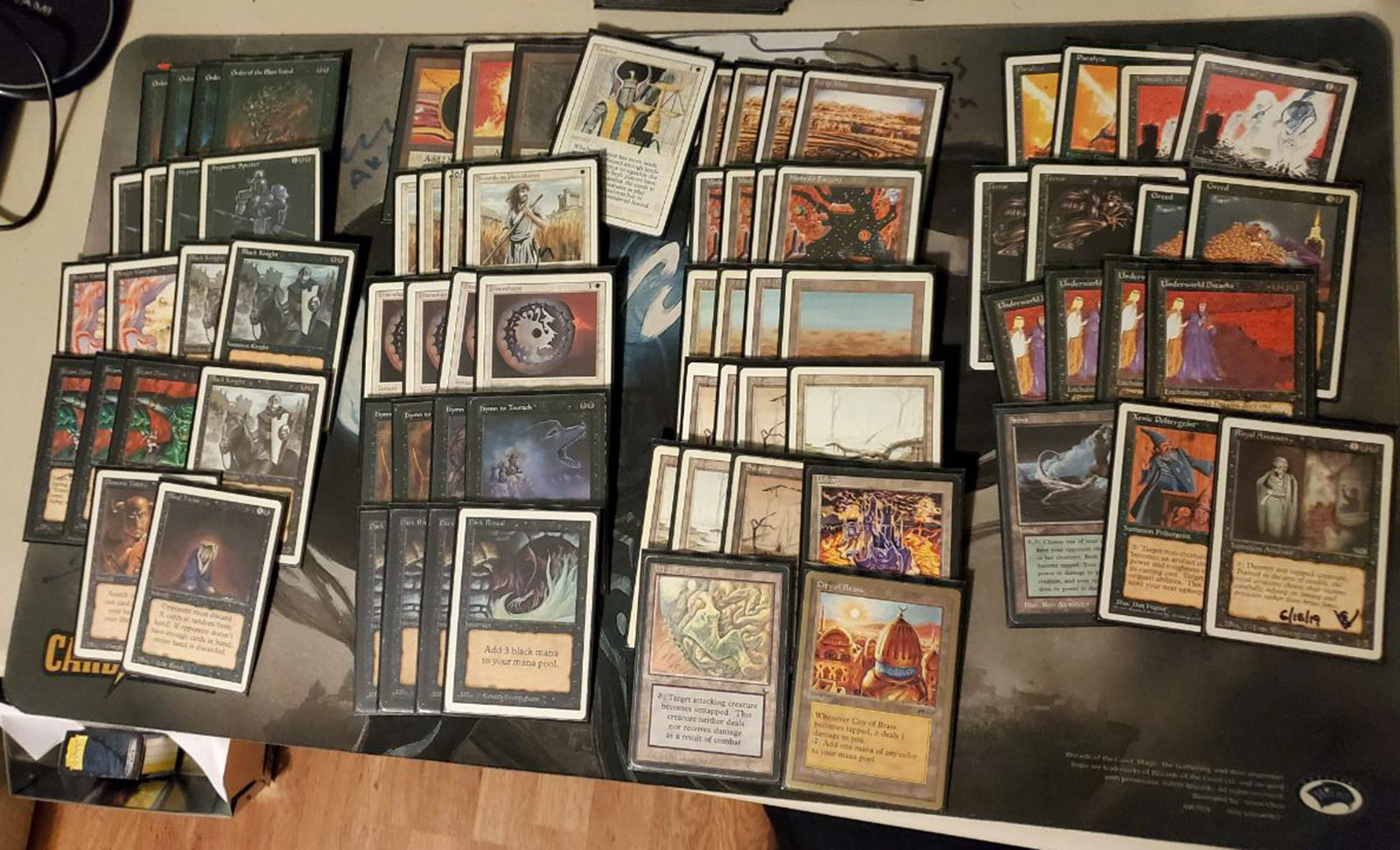 Lorien Elleman – UWB AC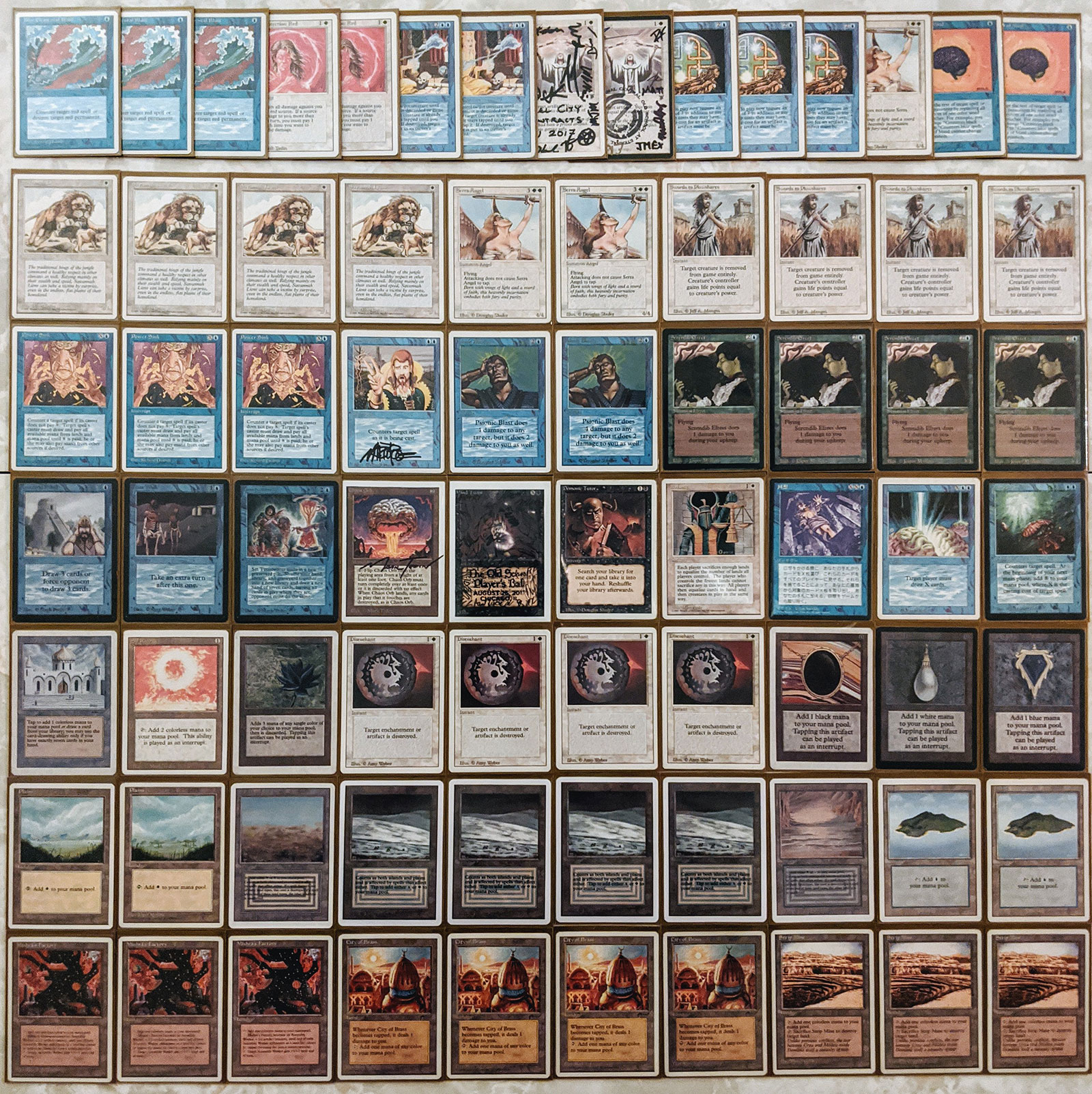 Tyler Etters – NayaGeddon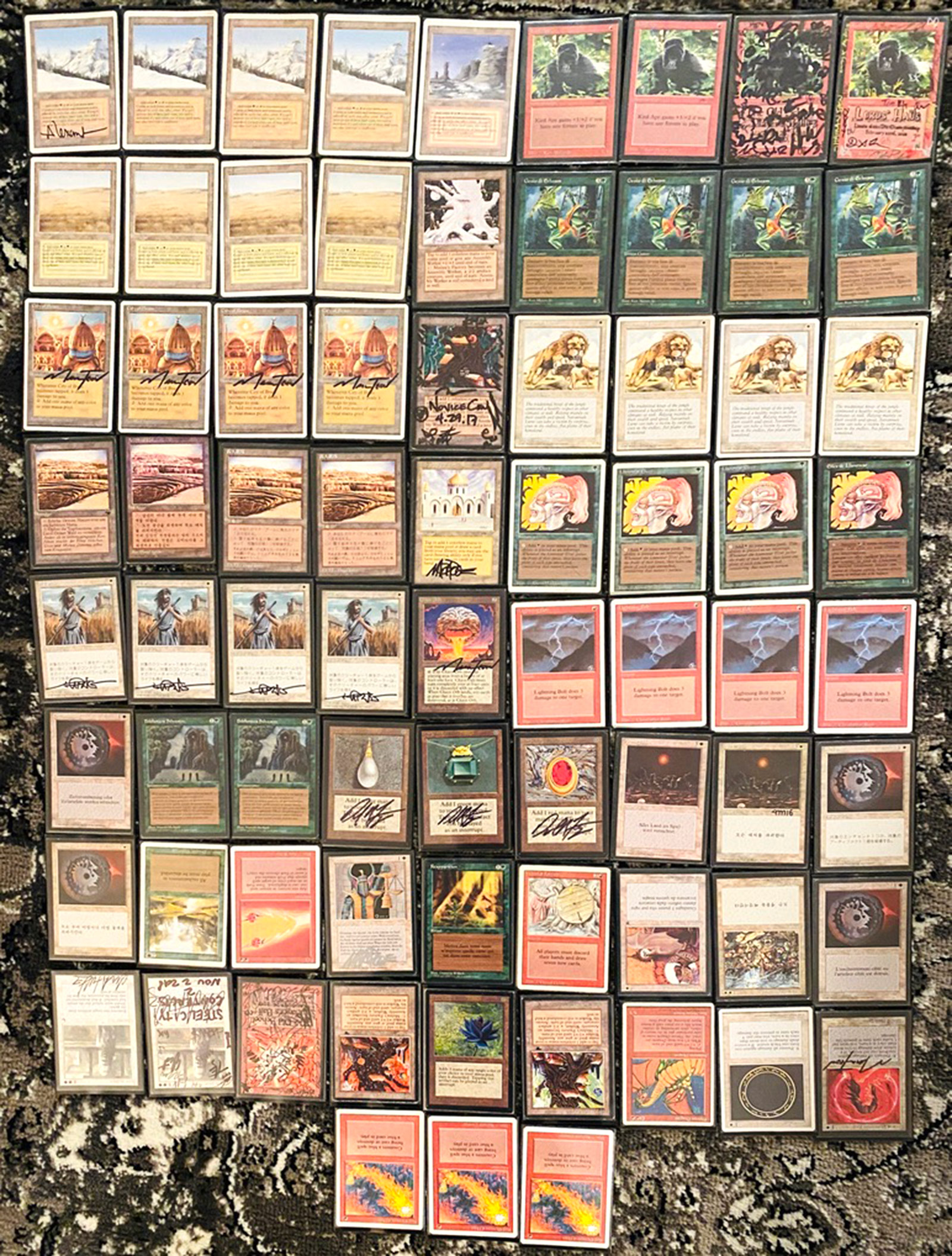 Alan Finney – 4C Juzam Troll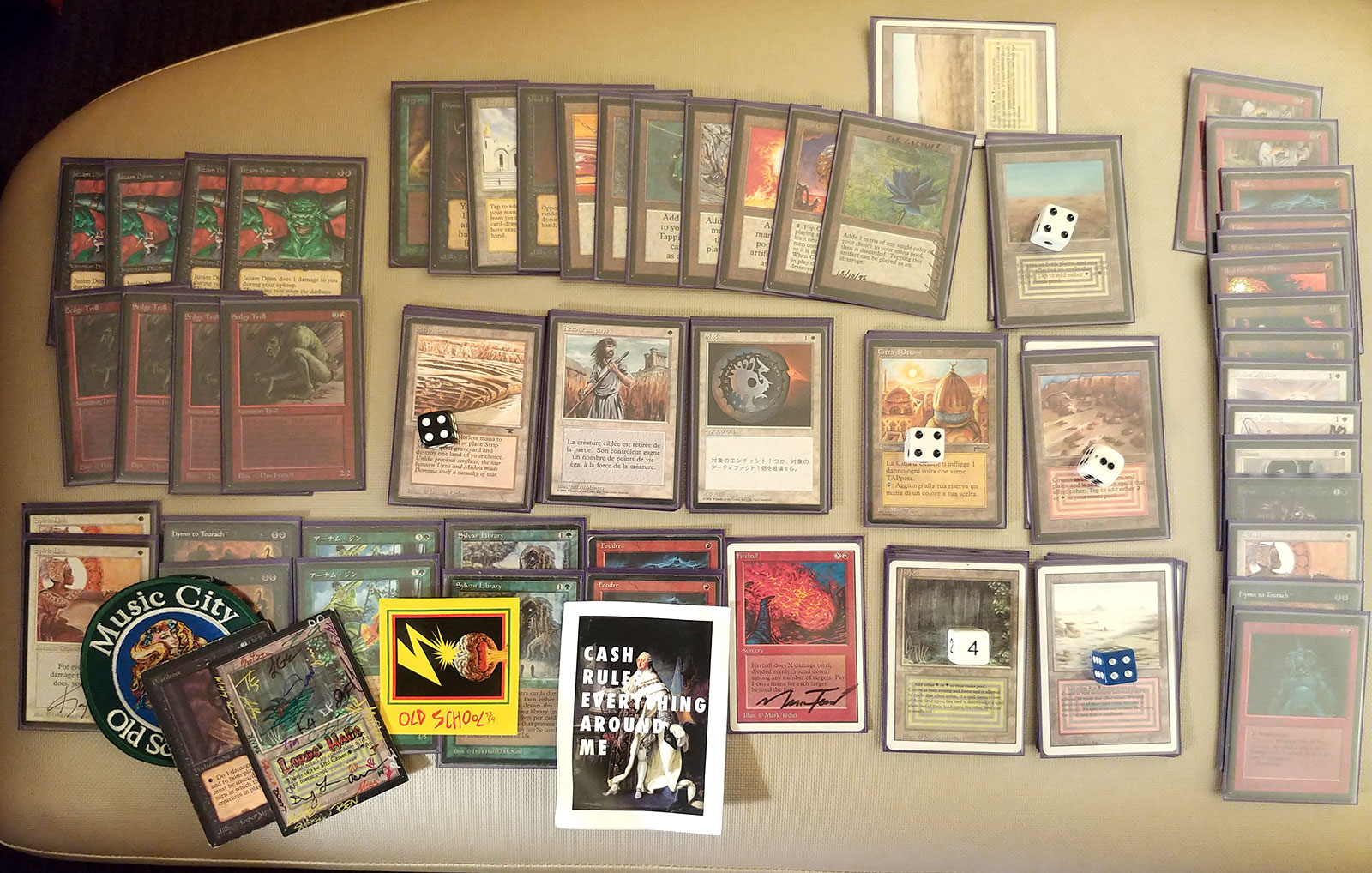 Danny Friedman – The Deck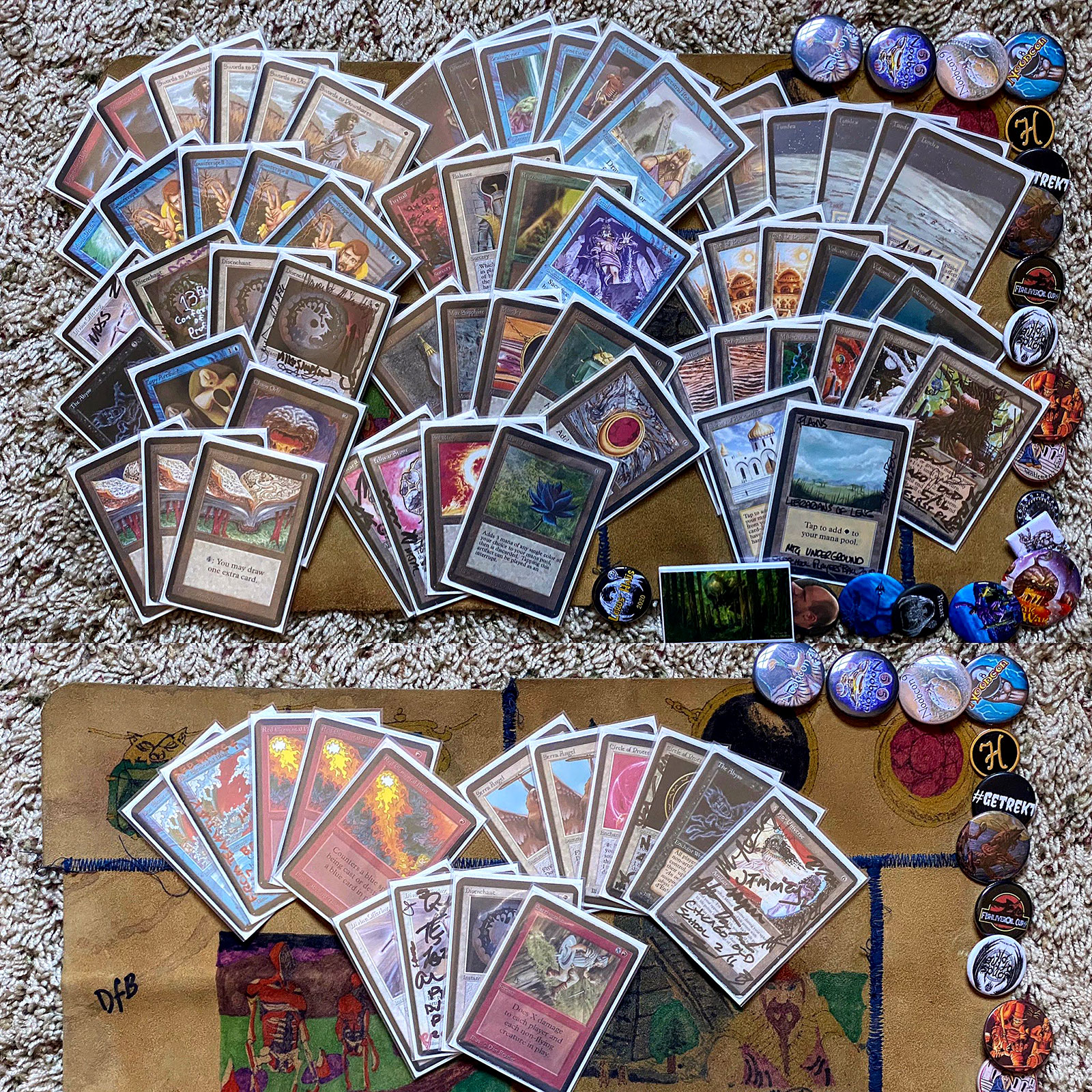 Lord Hahn – Titania's Fist of Legend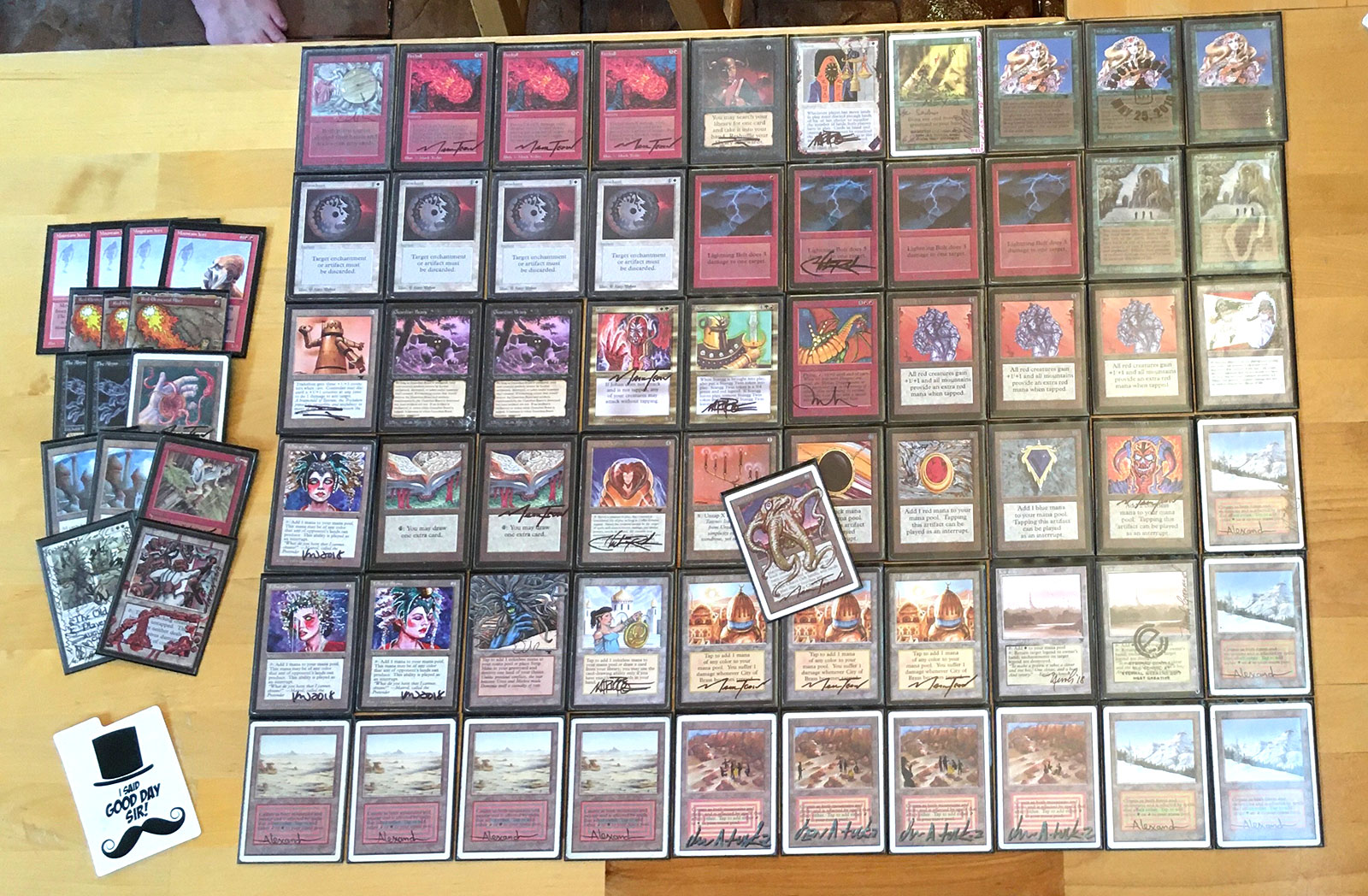 Kyle Houtman – Workshop Aggro UWB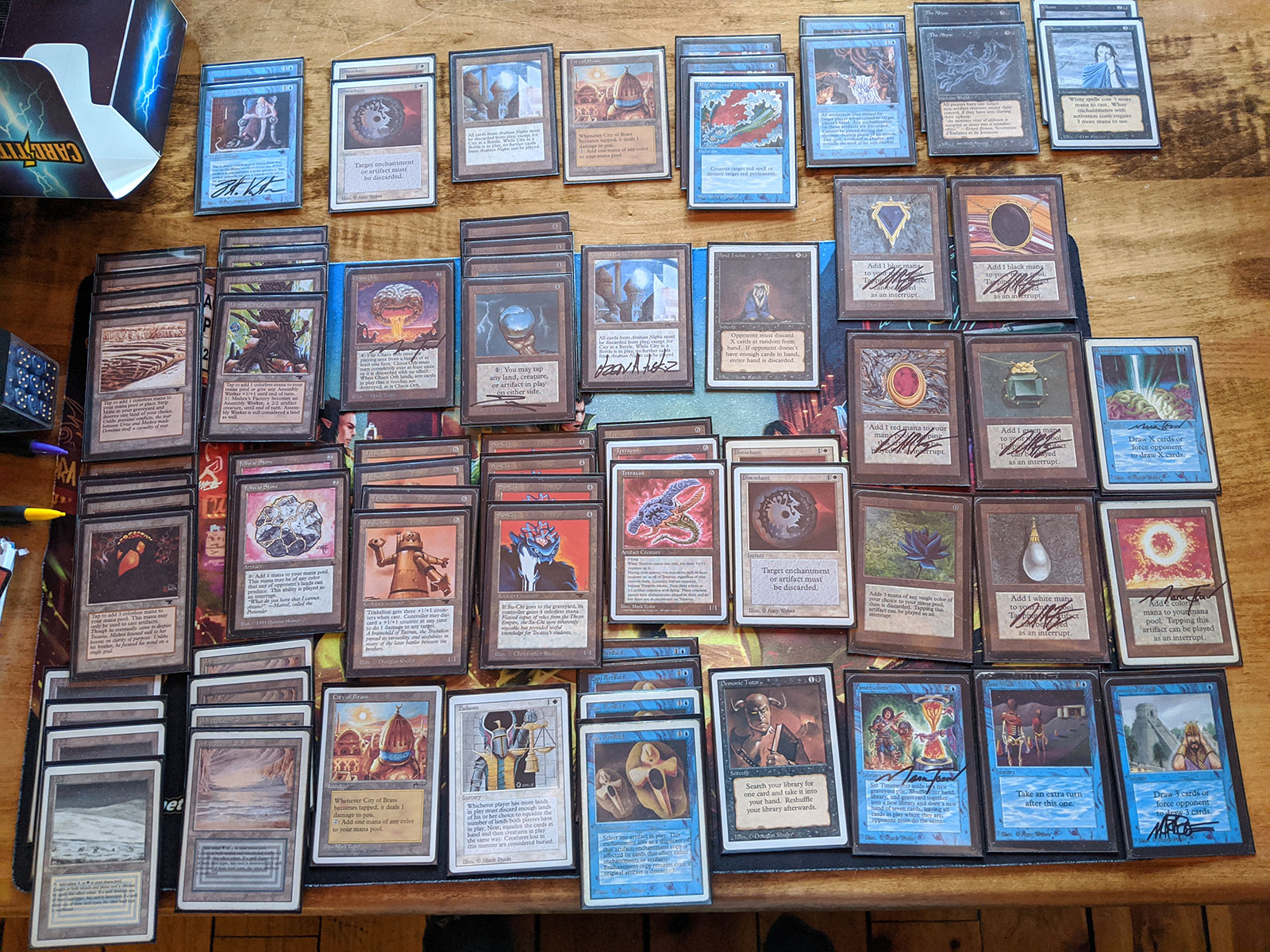 Rajah James – Storytime (UWR Shahrazad)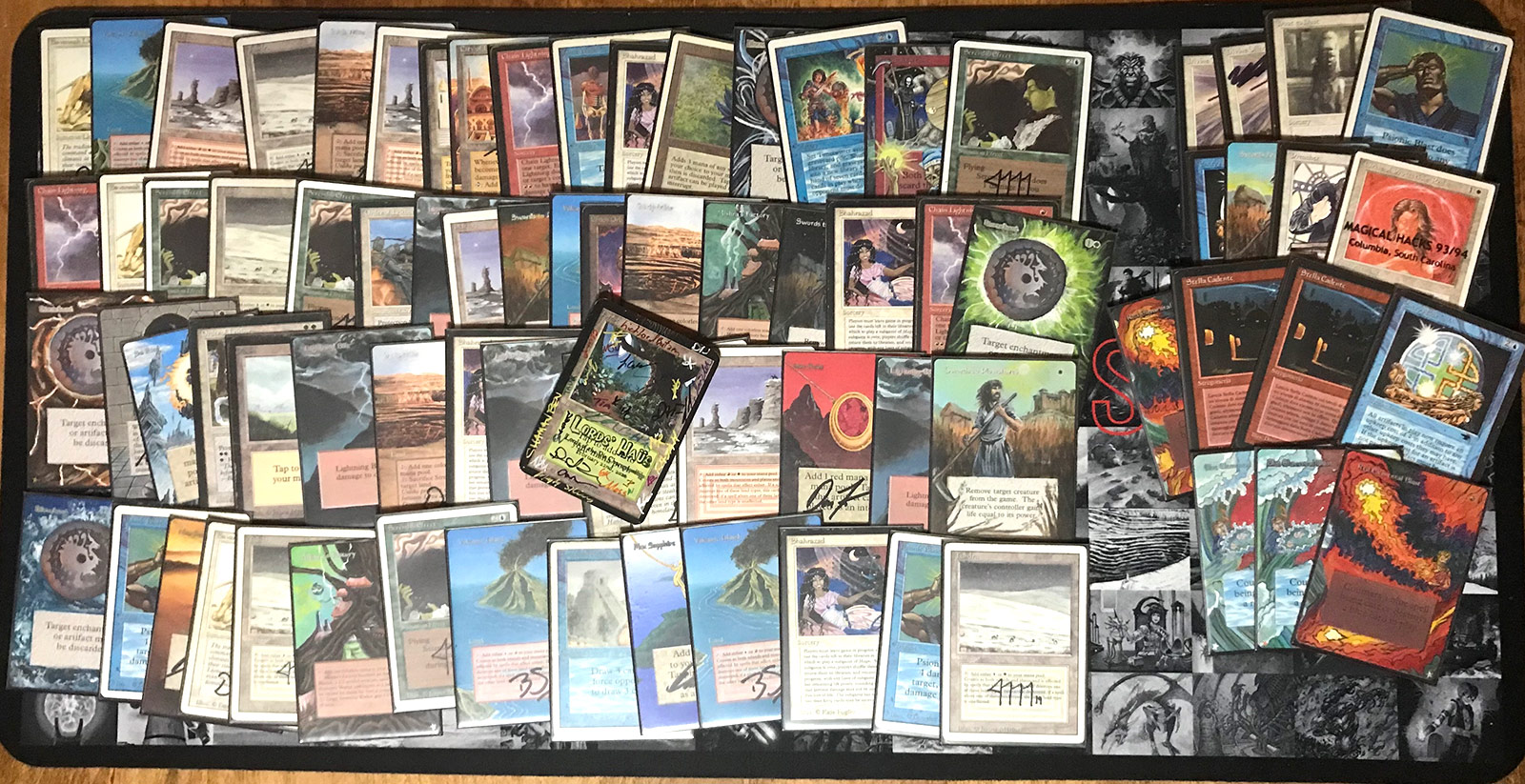 Jaco – Naya Bazaar Zoo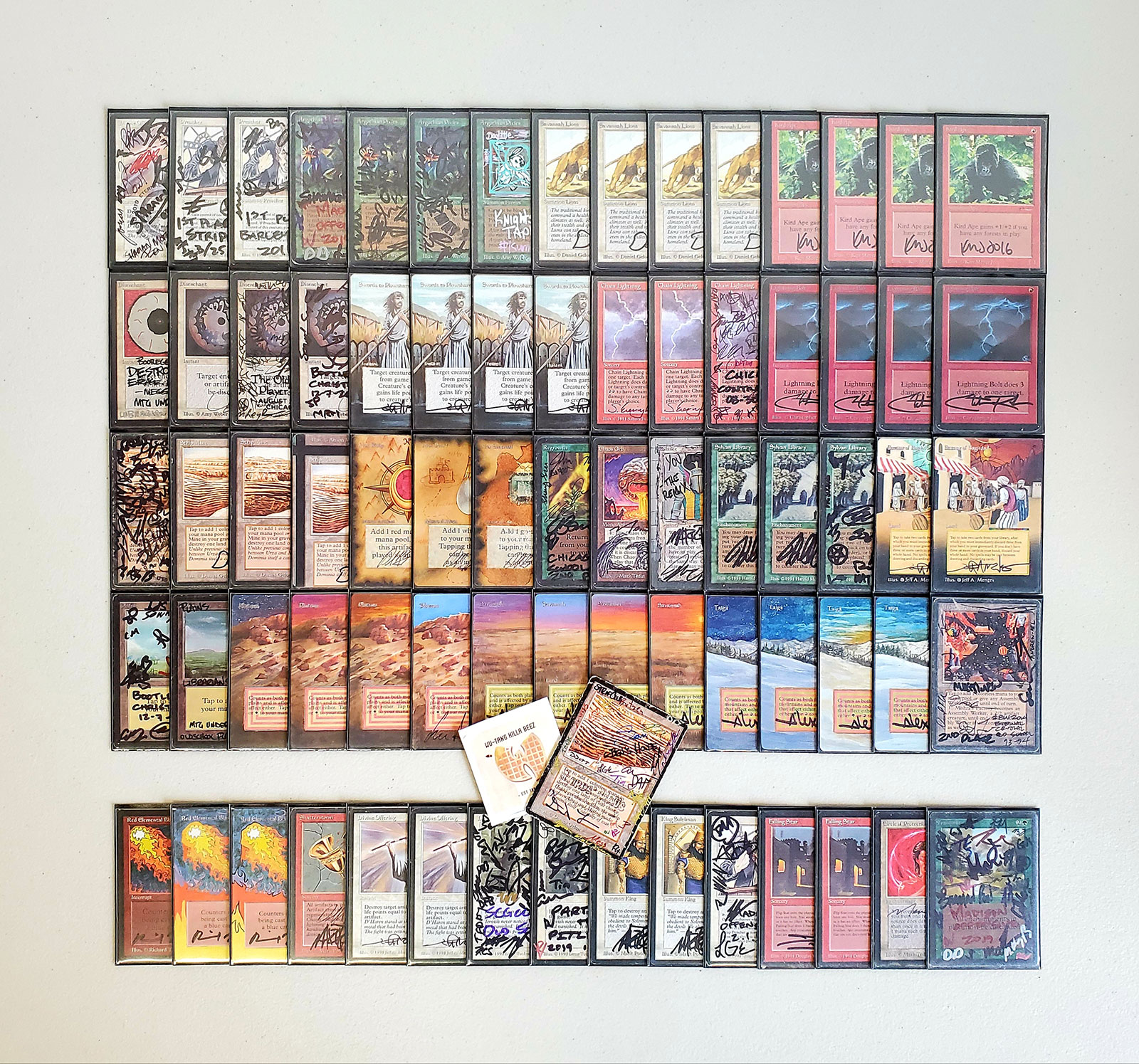 Greg Kotscharjan – Pink Weenie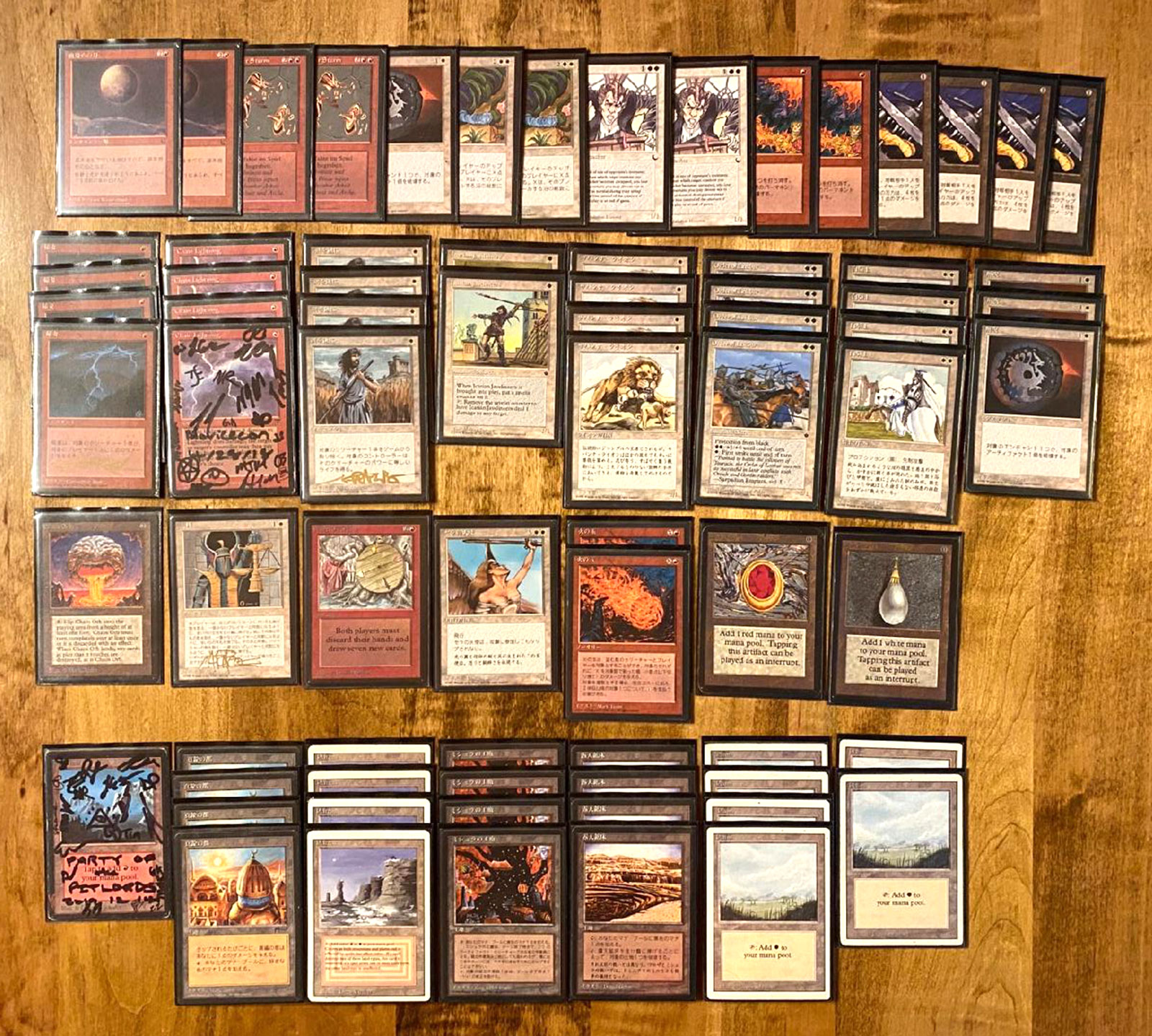 Sam Krohlow – Power Monolith 5C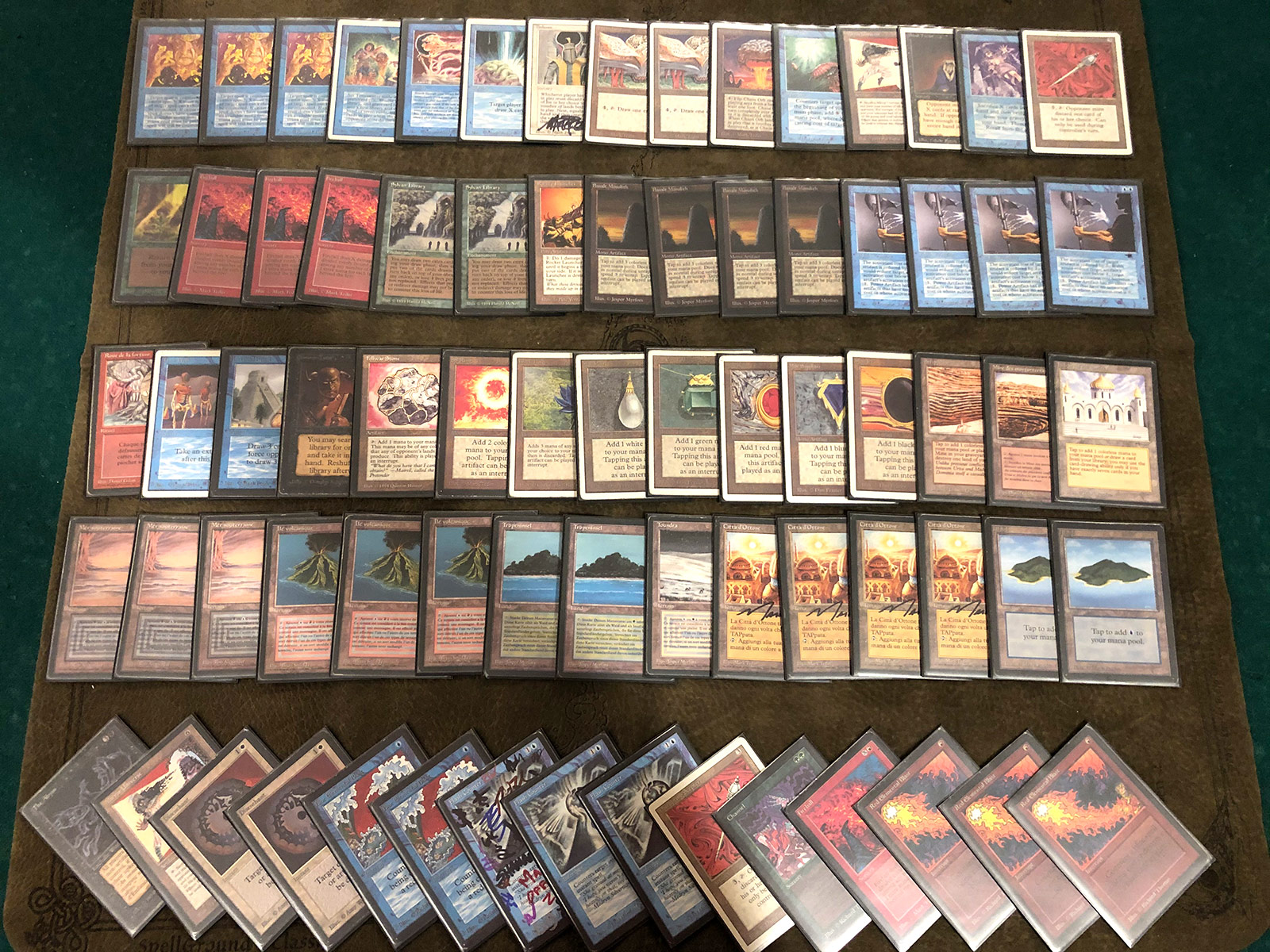 Andy MacDougall – UW AC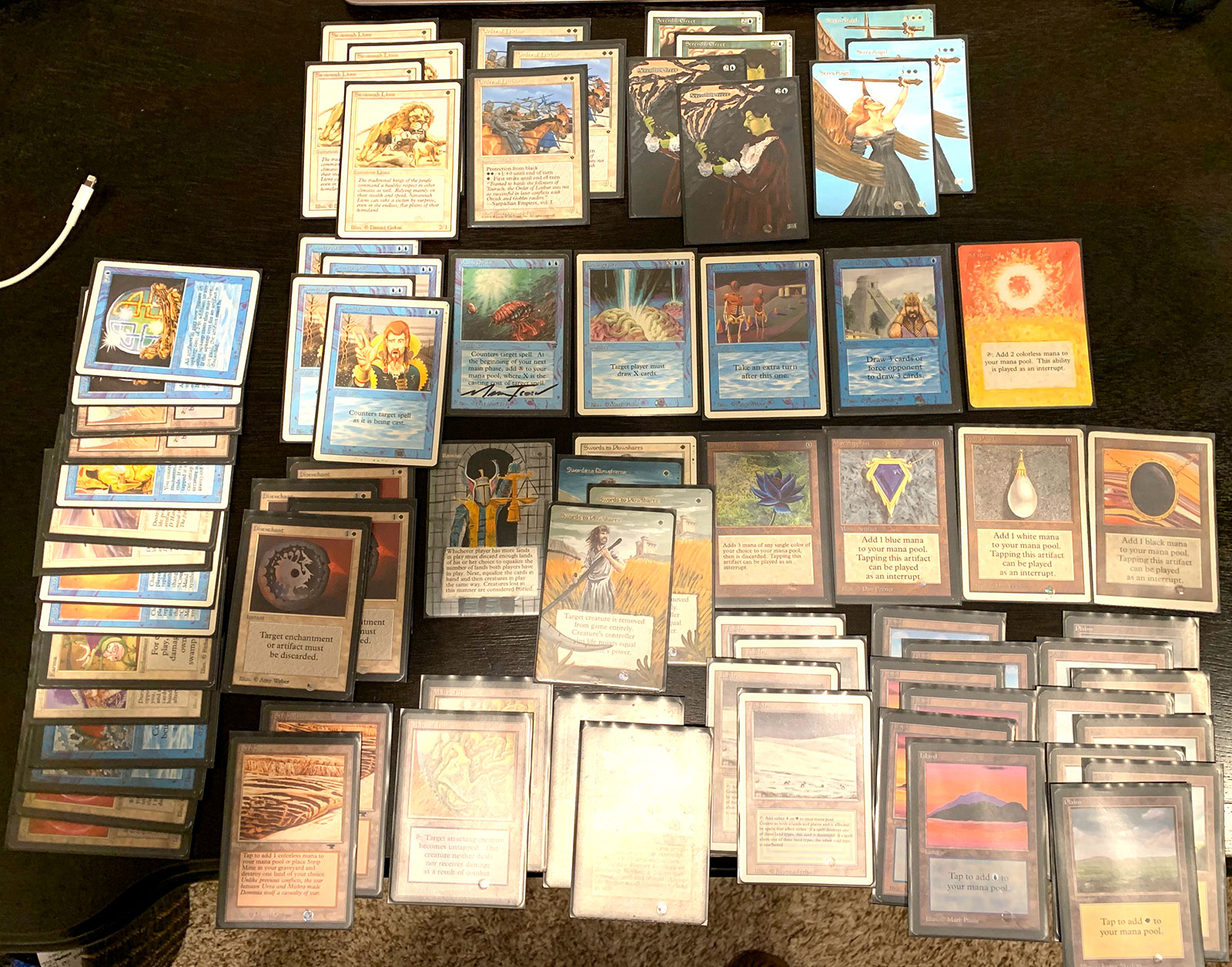 Ray Mattson – BW Prison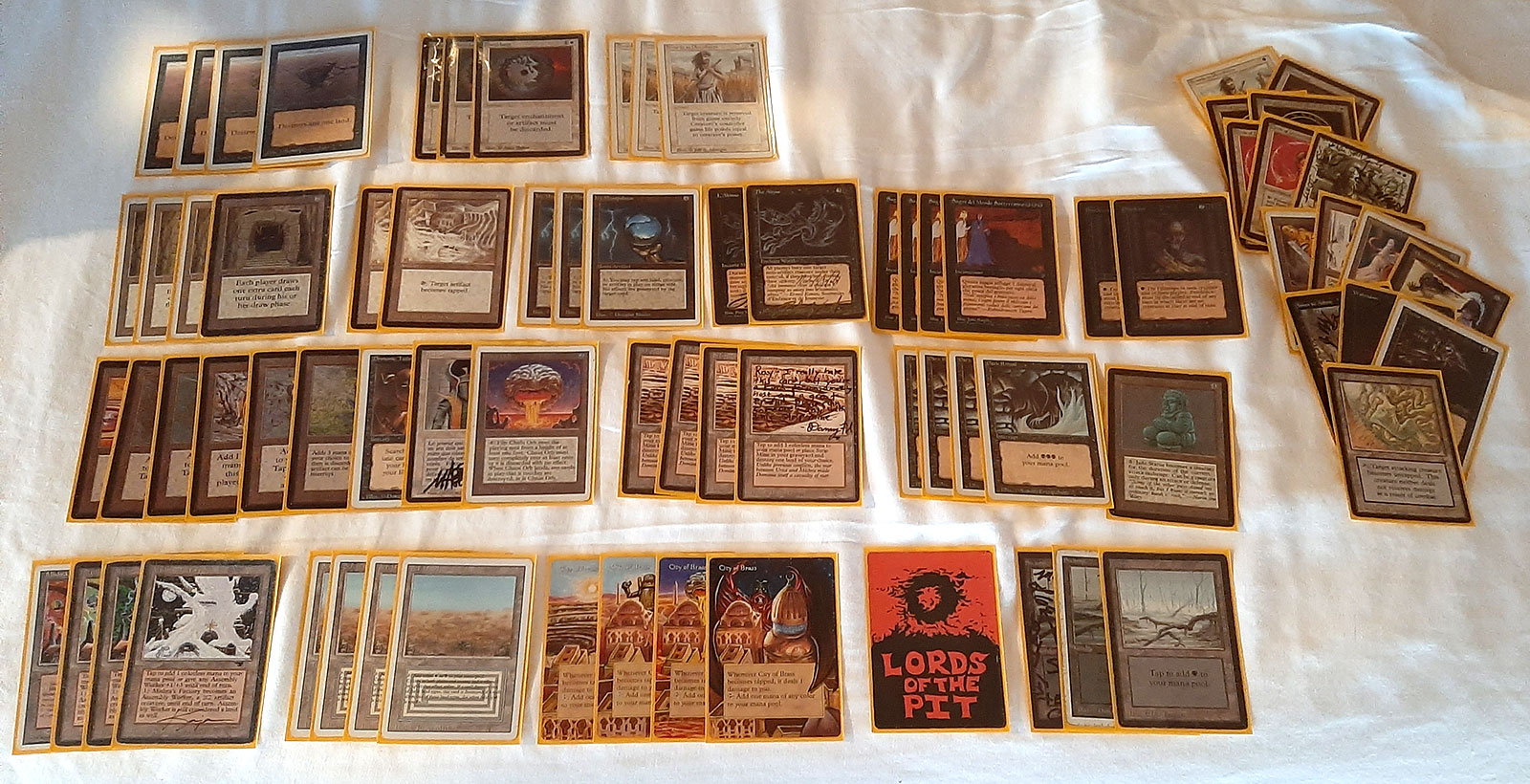 Andrew McLennan – UG Berserk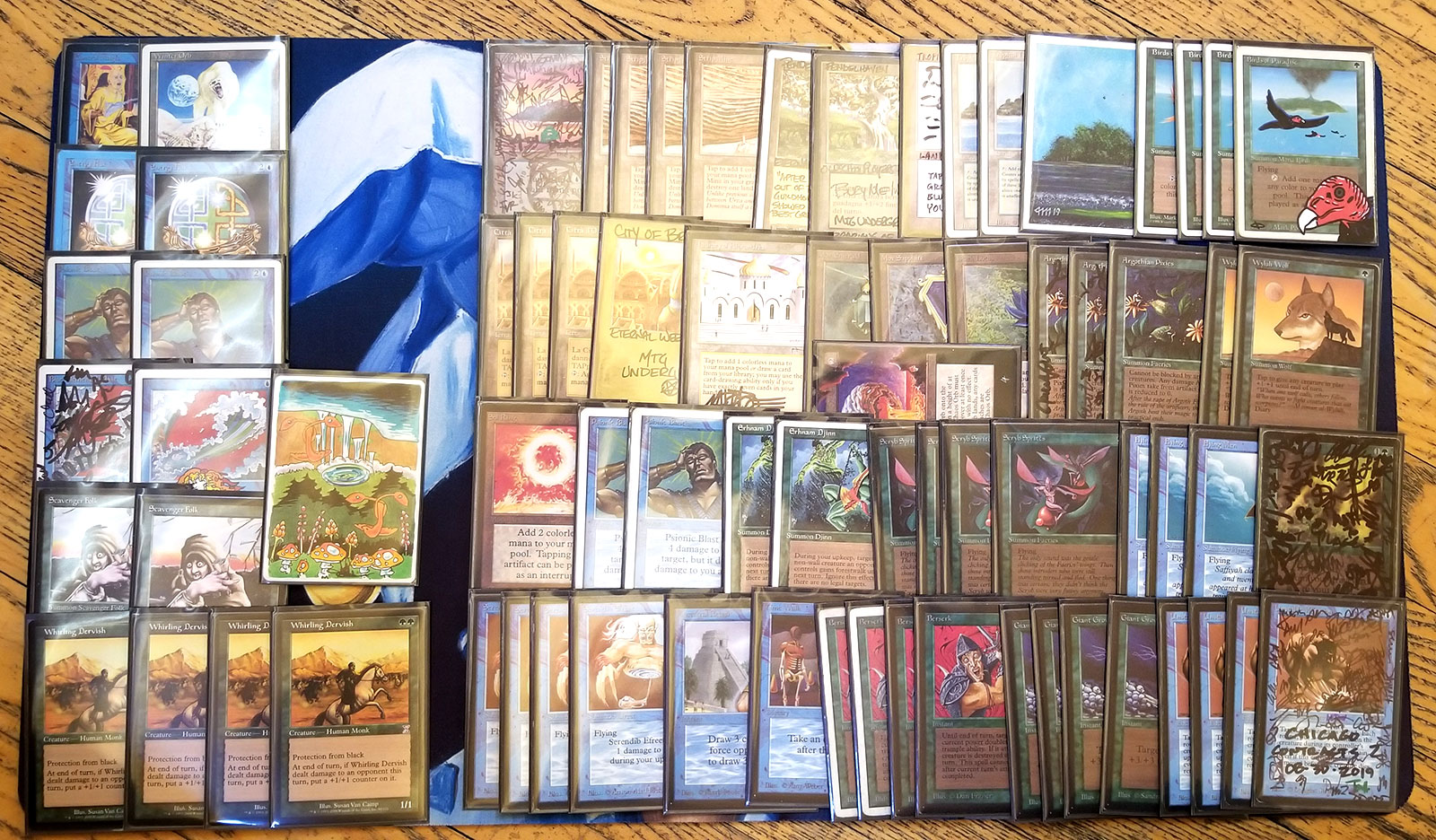 Matt Moss – Atog URB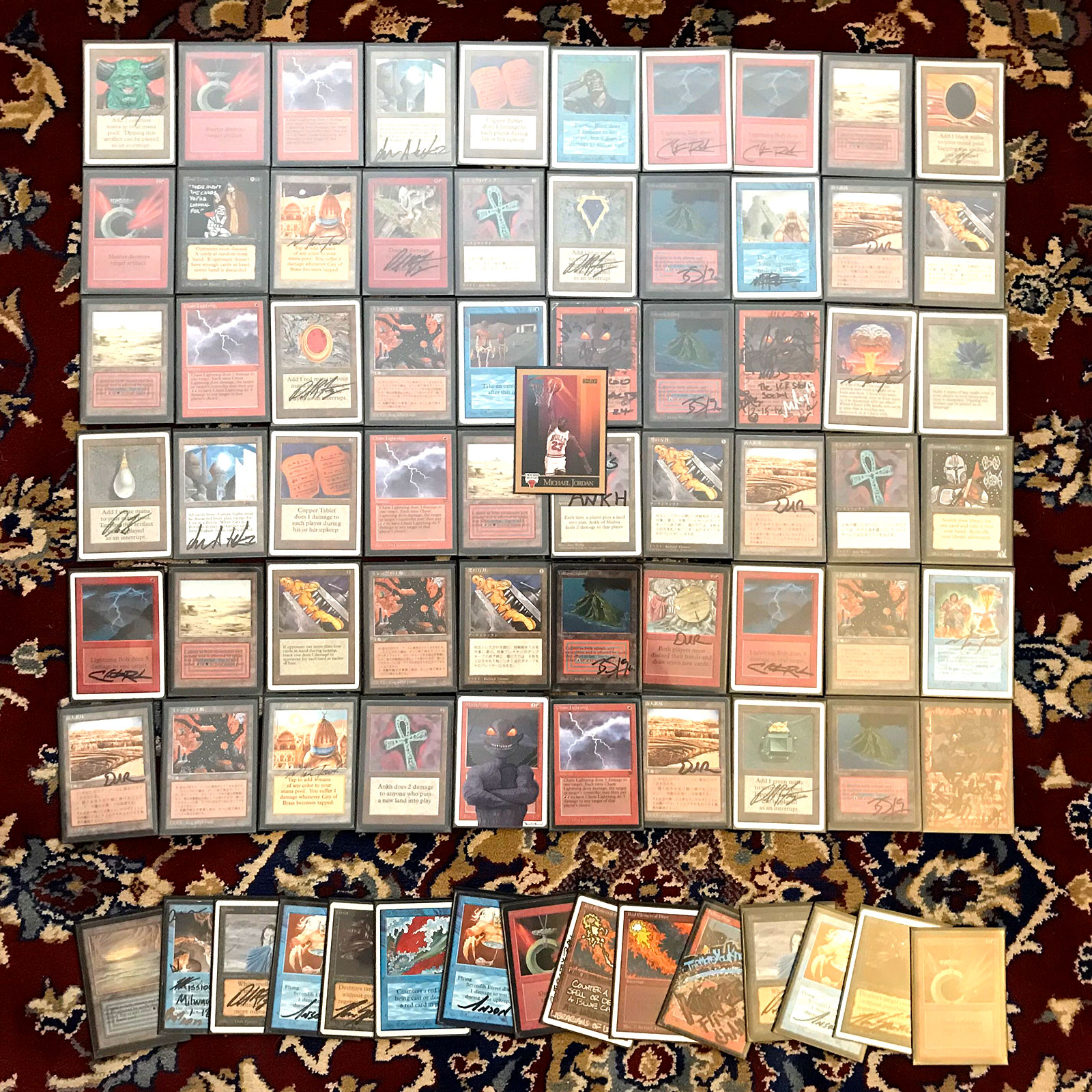 Jason Paul – URB Control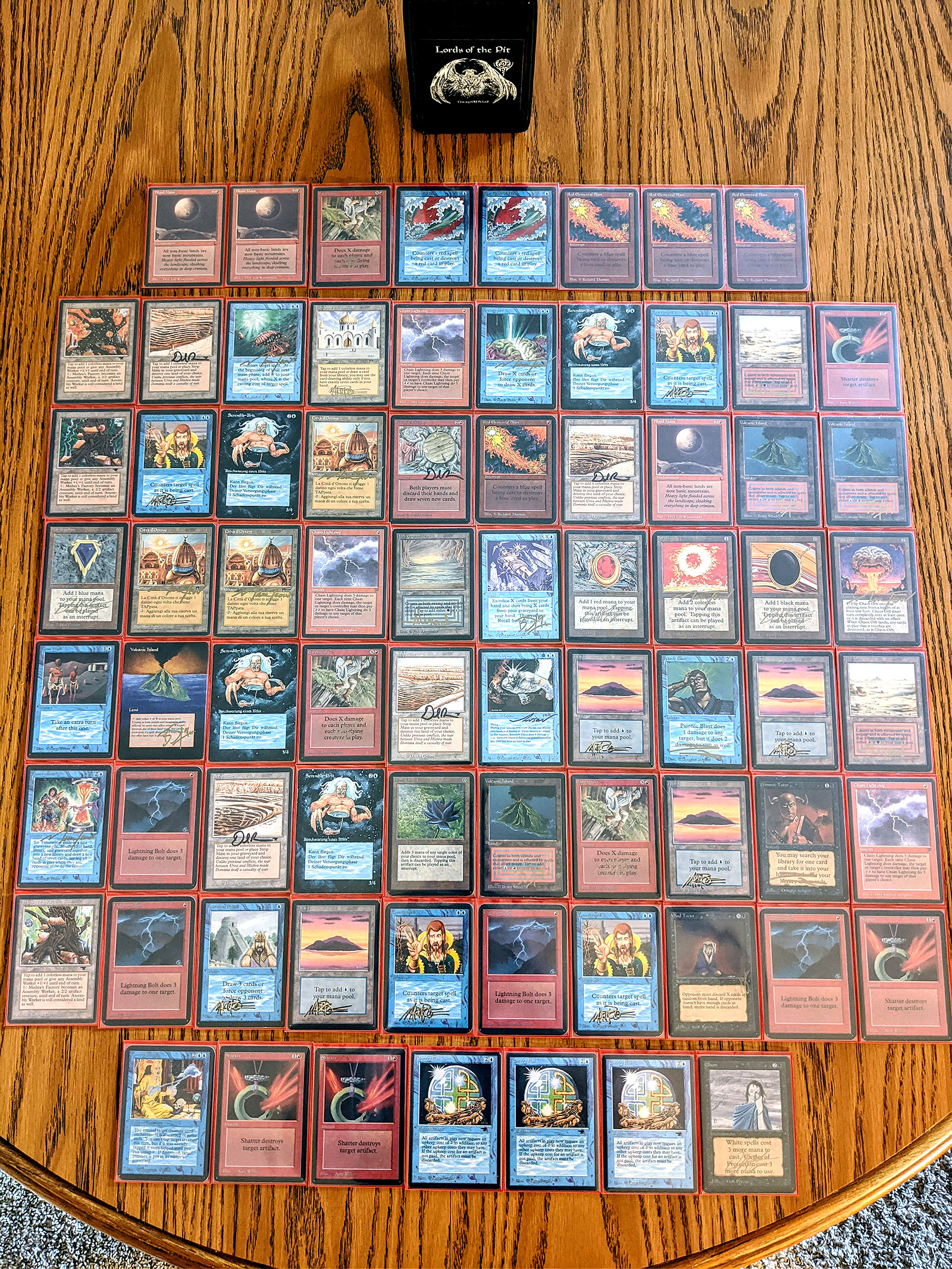 Benjermin Perry – Eureka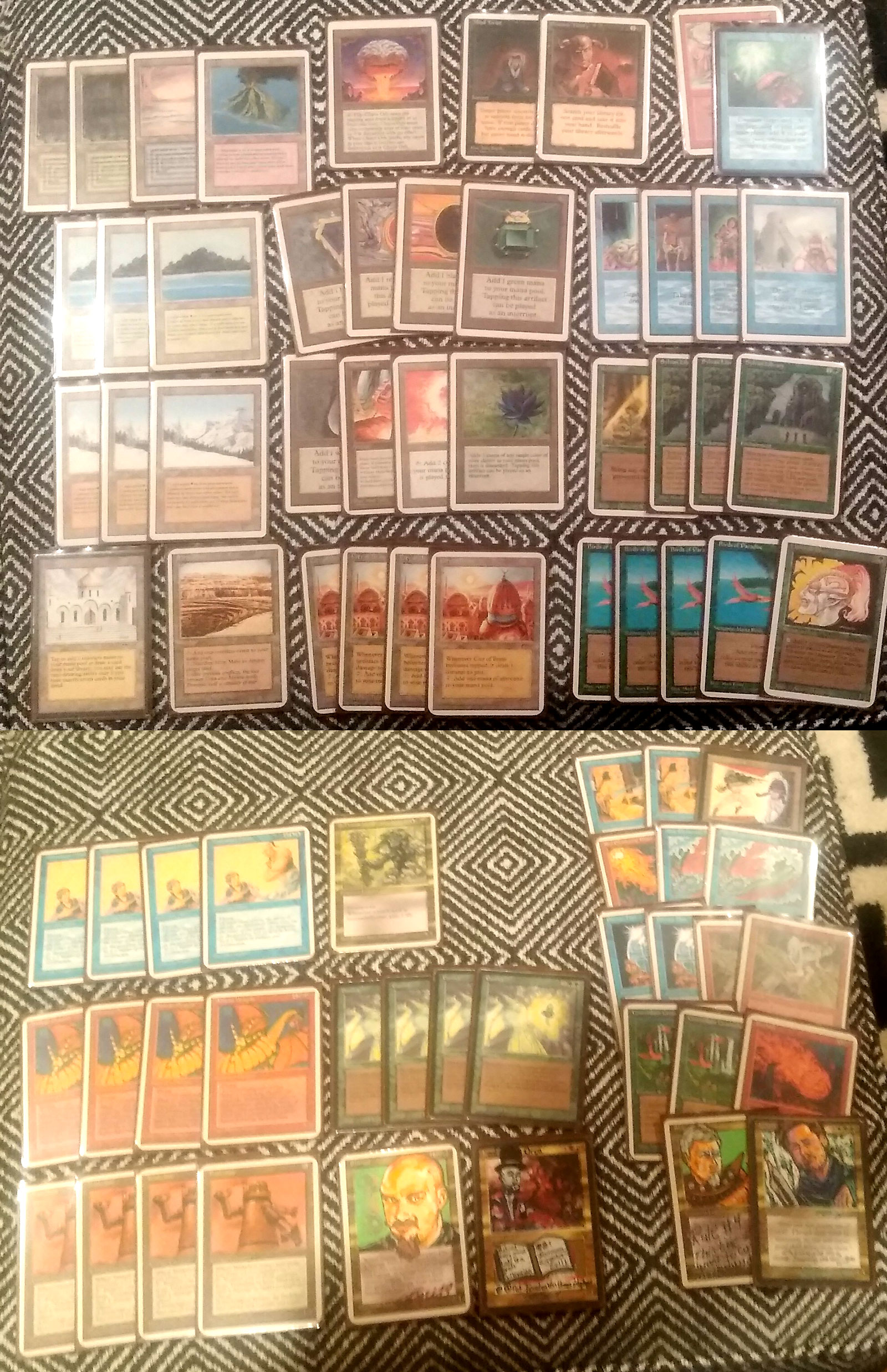 Carter Petray – Atog URG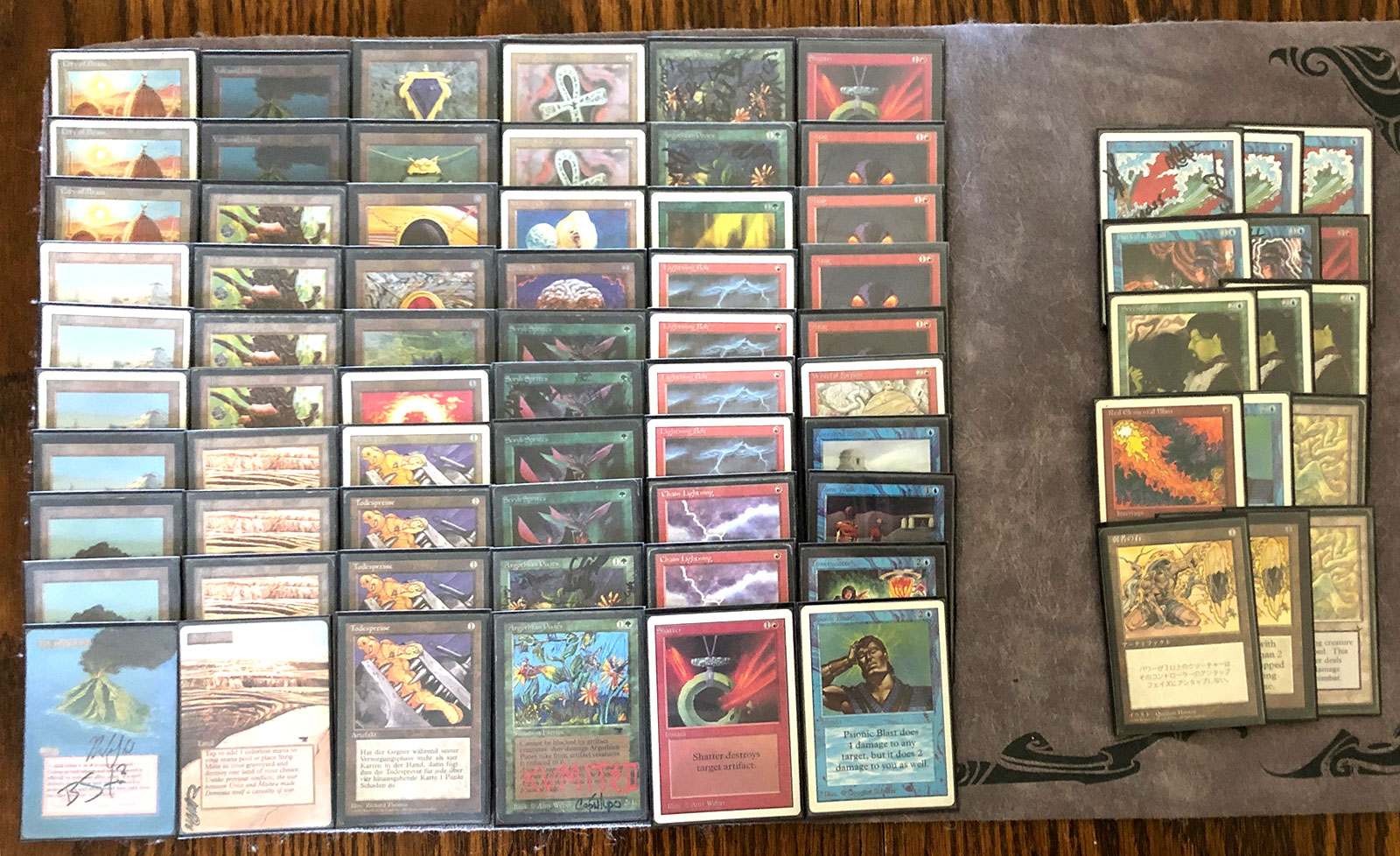 Dan Piquard – Pink Weenie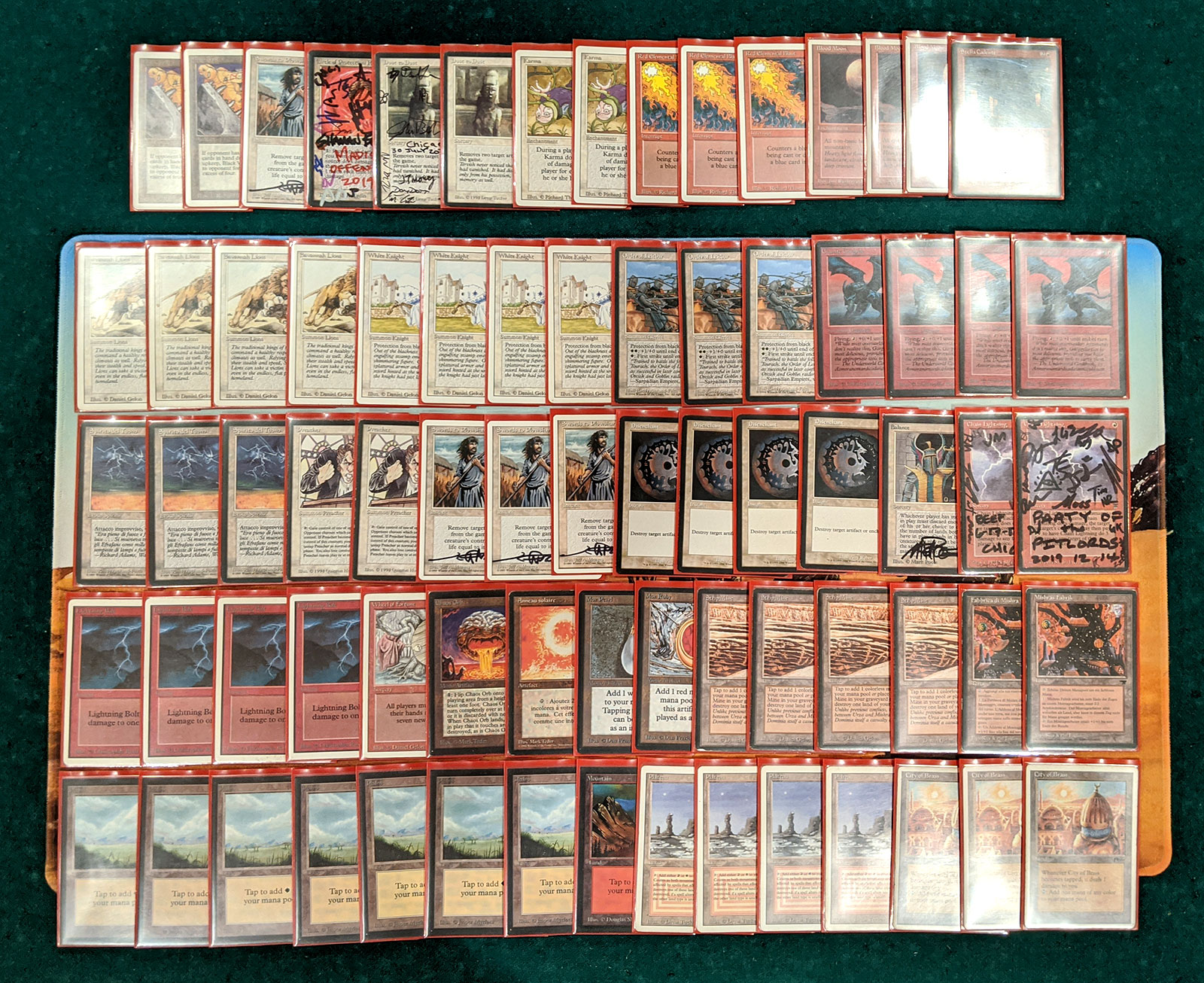 Nick Rohr – Mono Black Control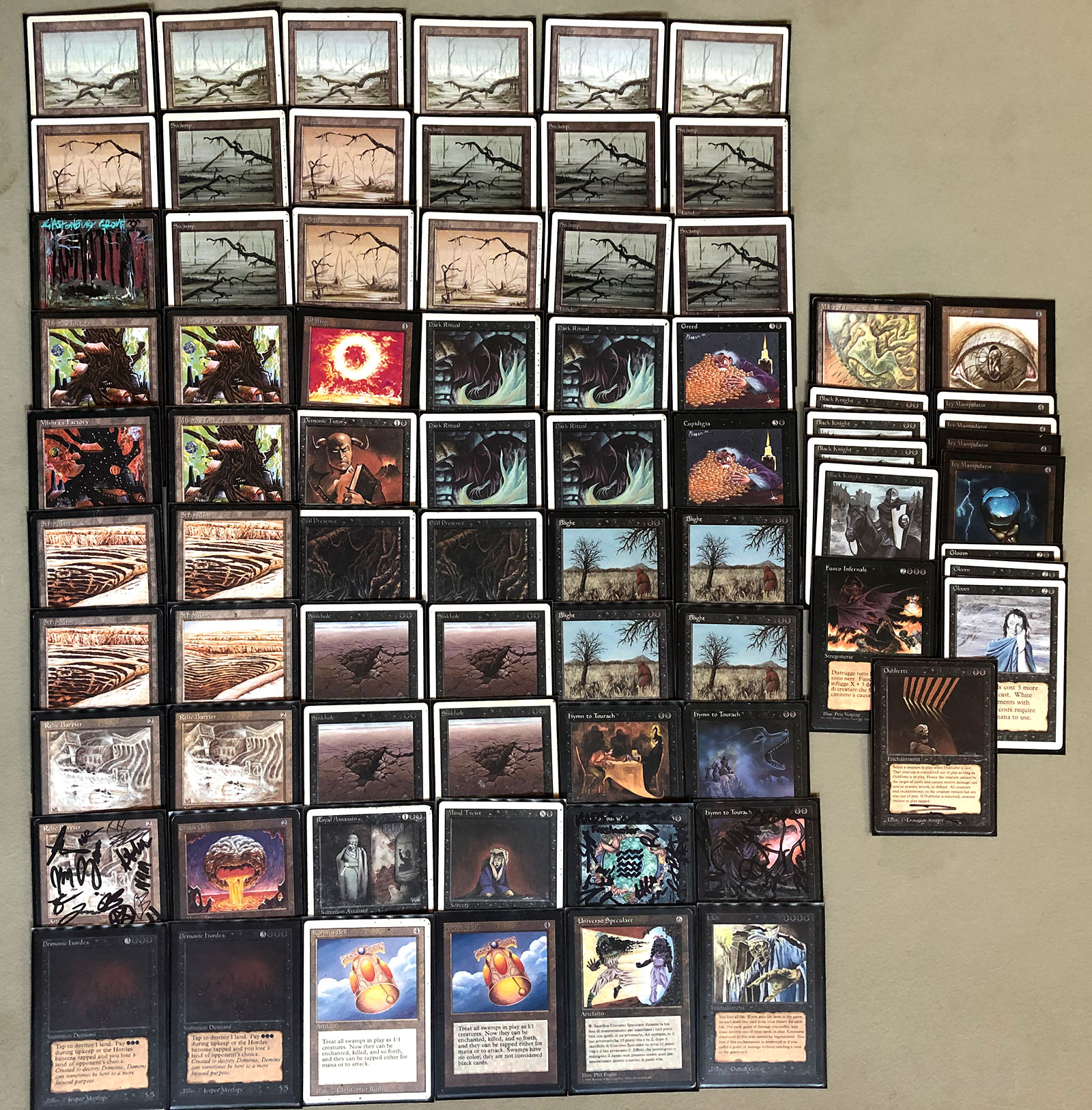 Matt S – The Deck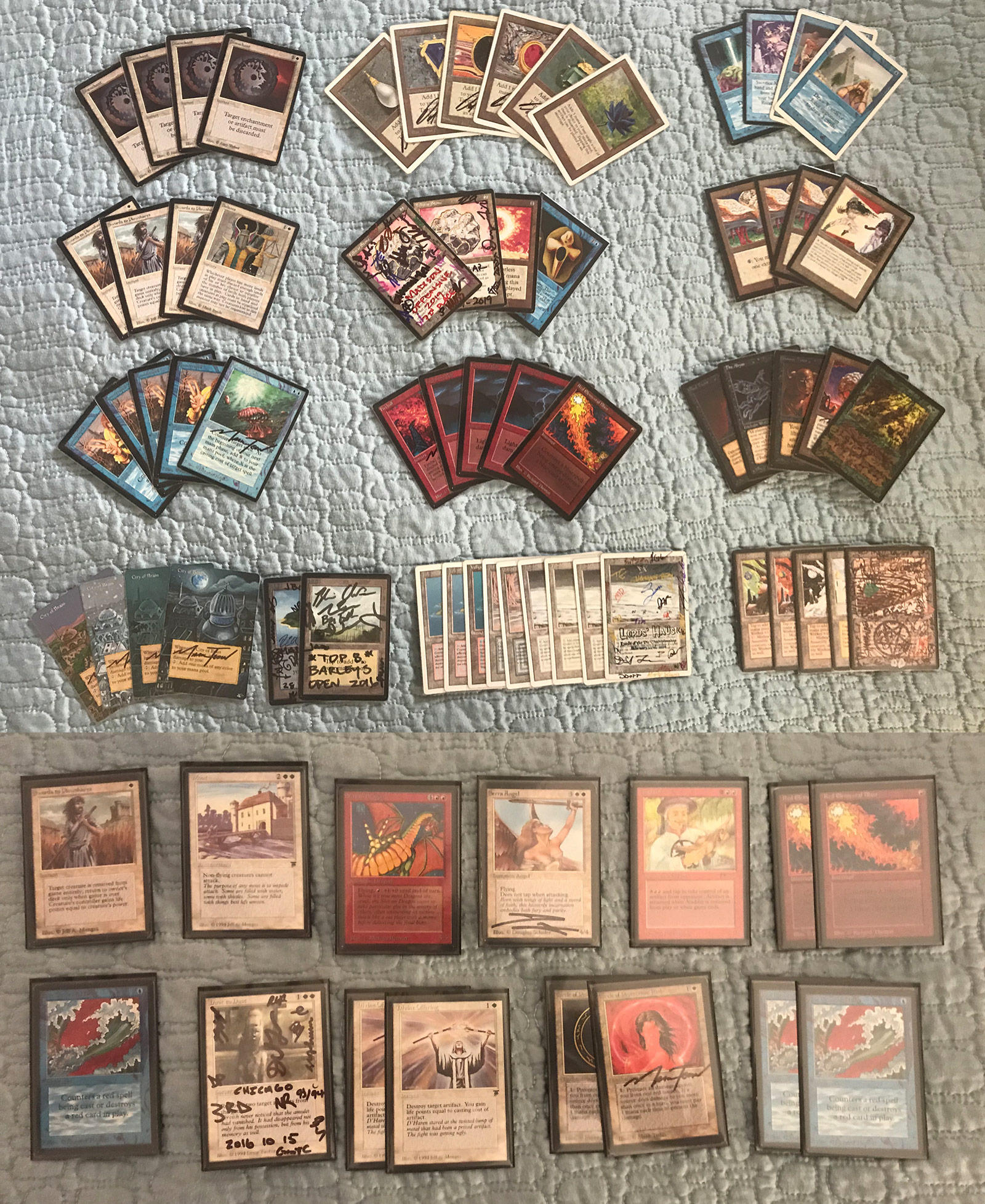 Ryan Sala – Guardian Beast Good Stuff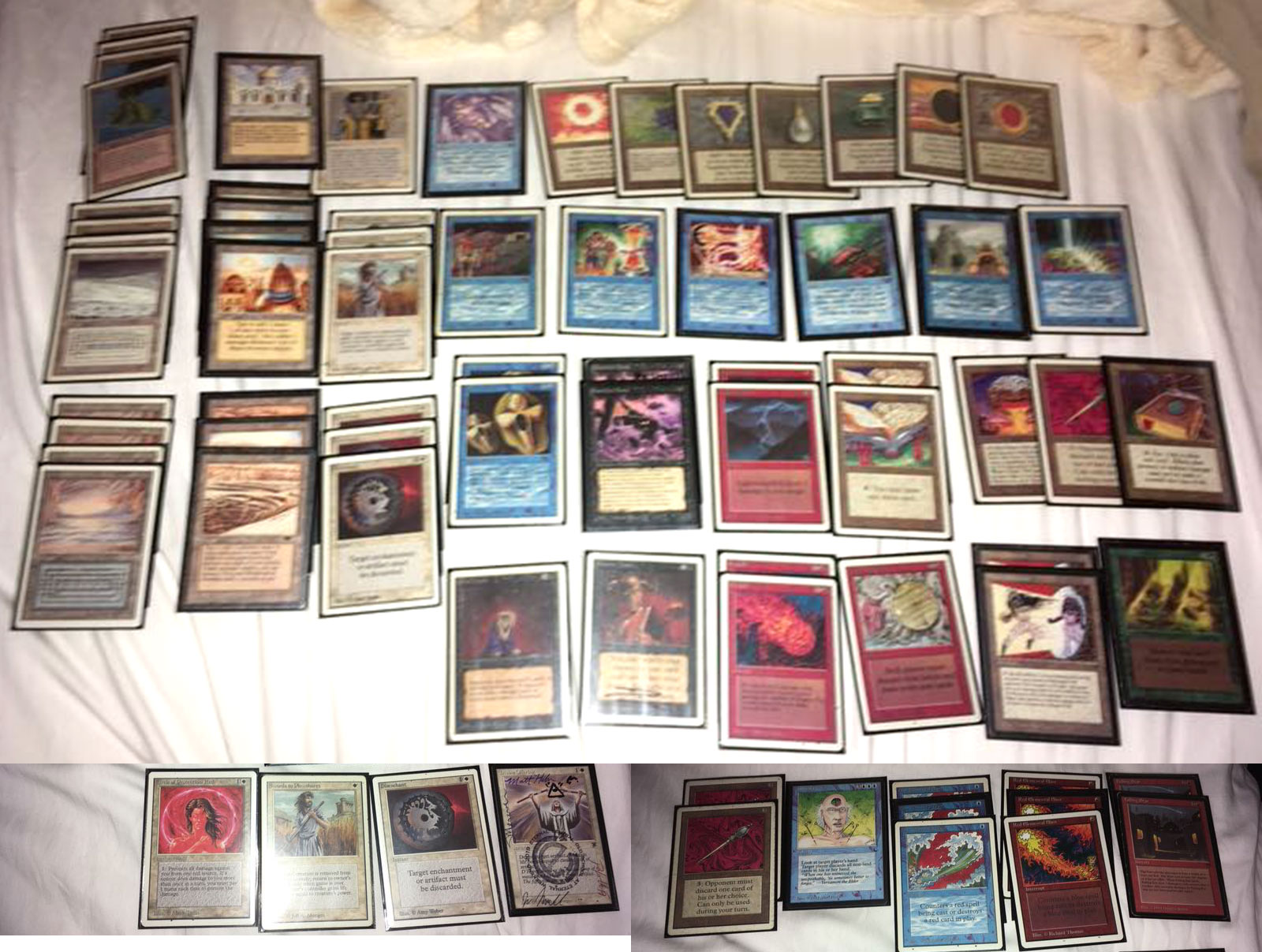 Brandon Sanders – Mono Black Ashnod's Terminator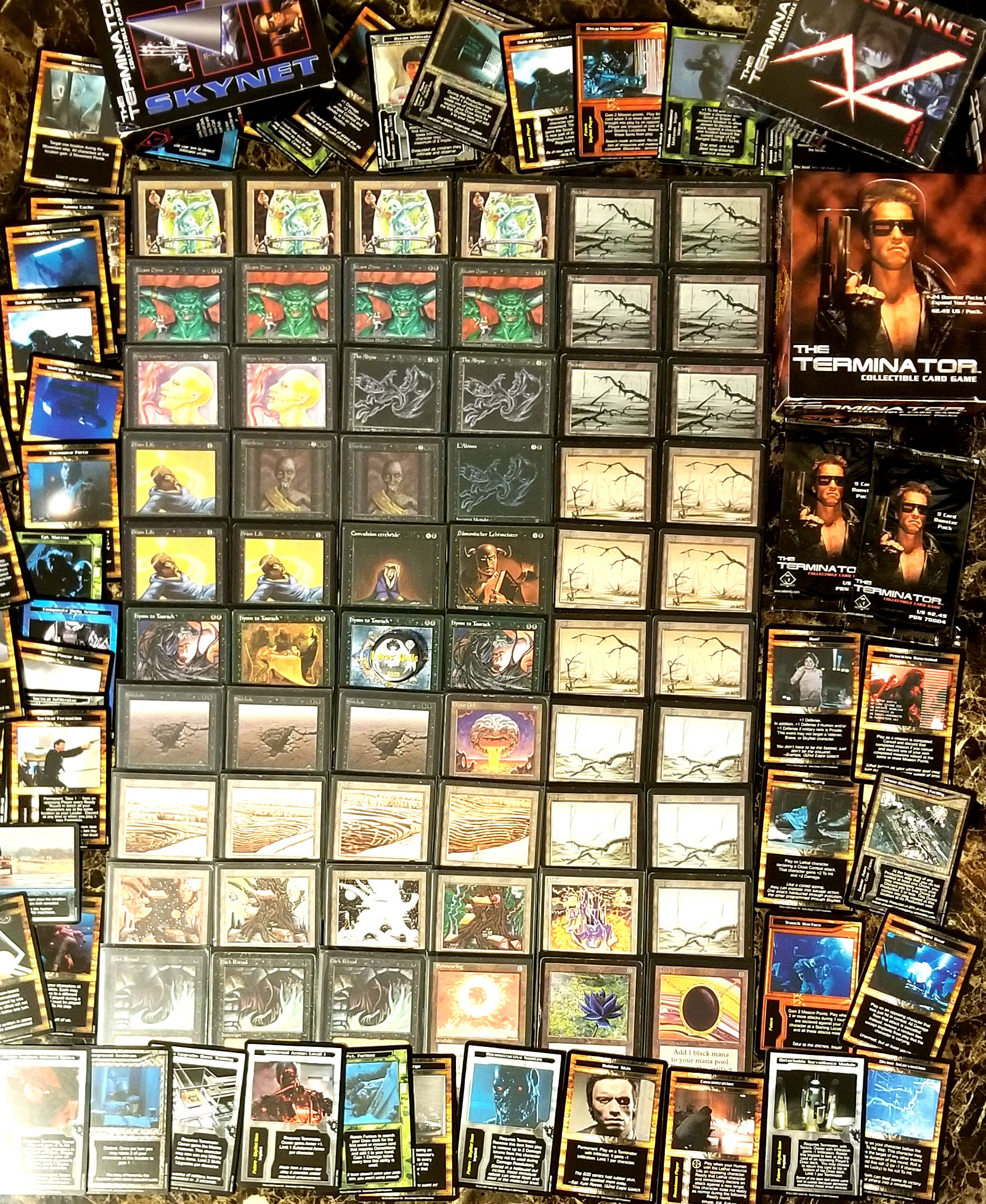 Justin Schrank – UW Sleight Knight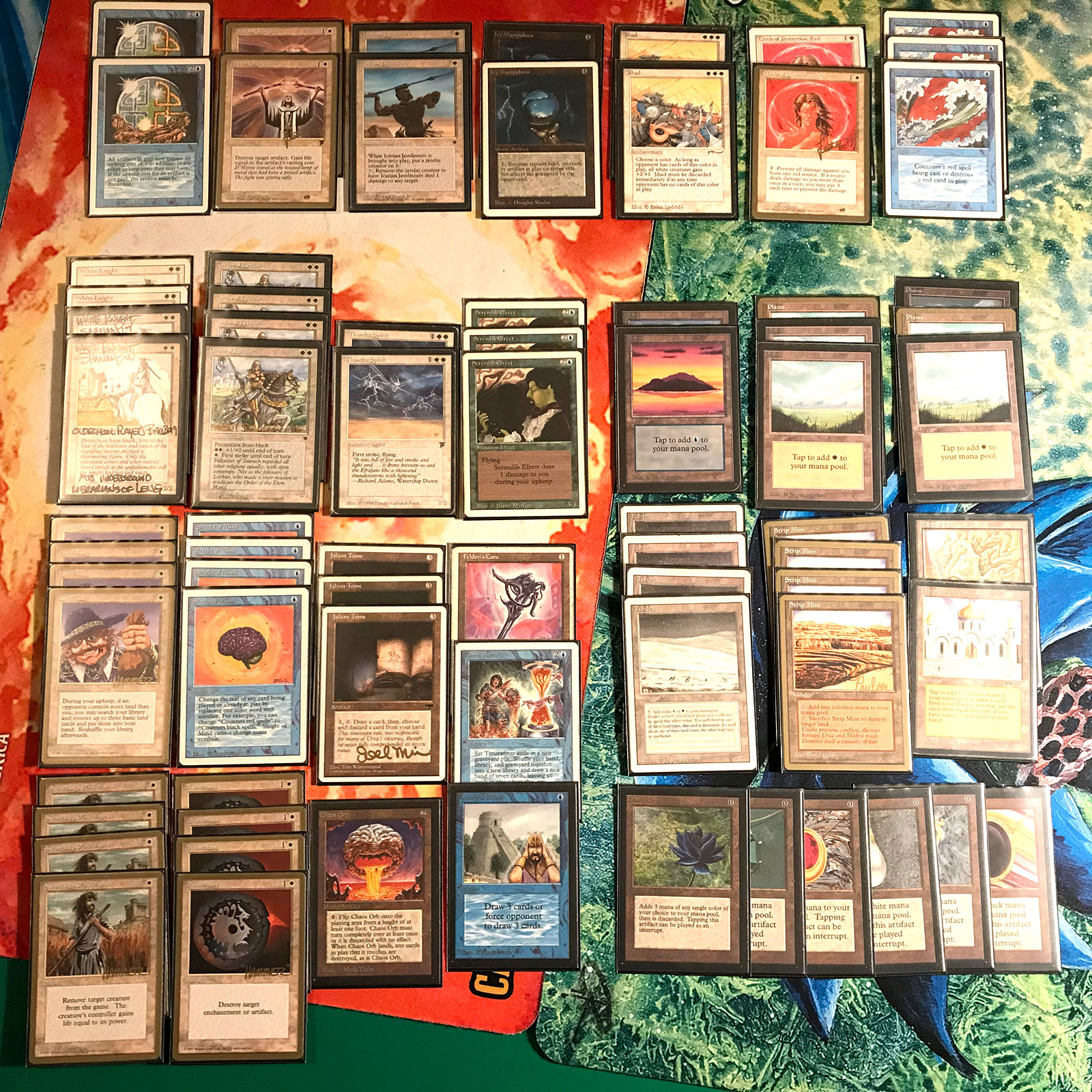 Shane Semmens – MirrorBall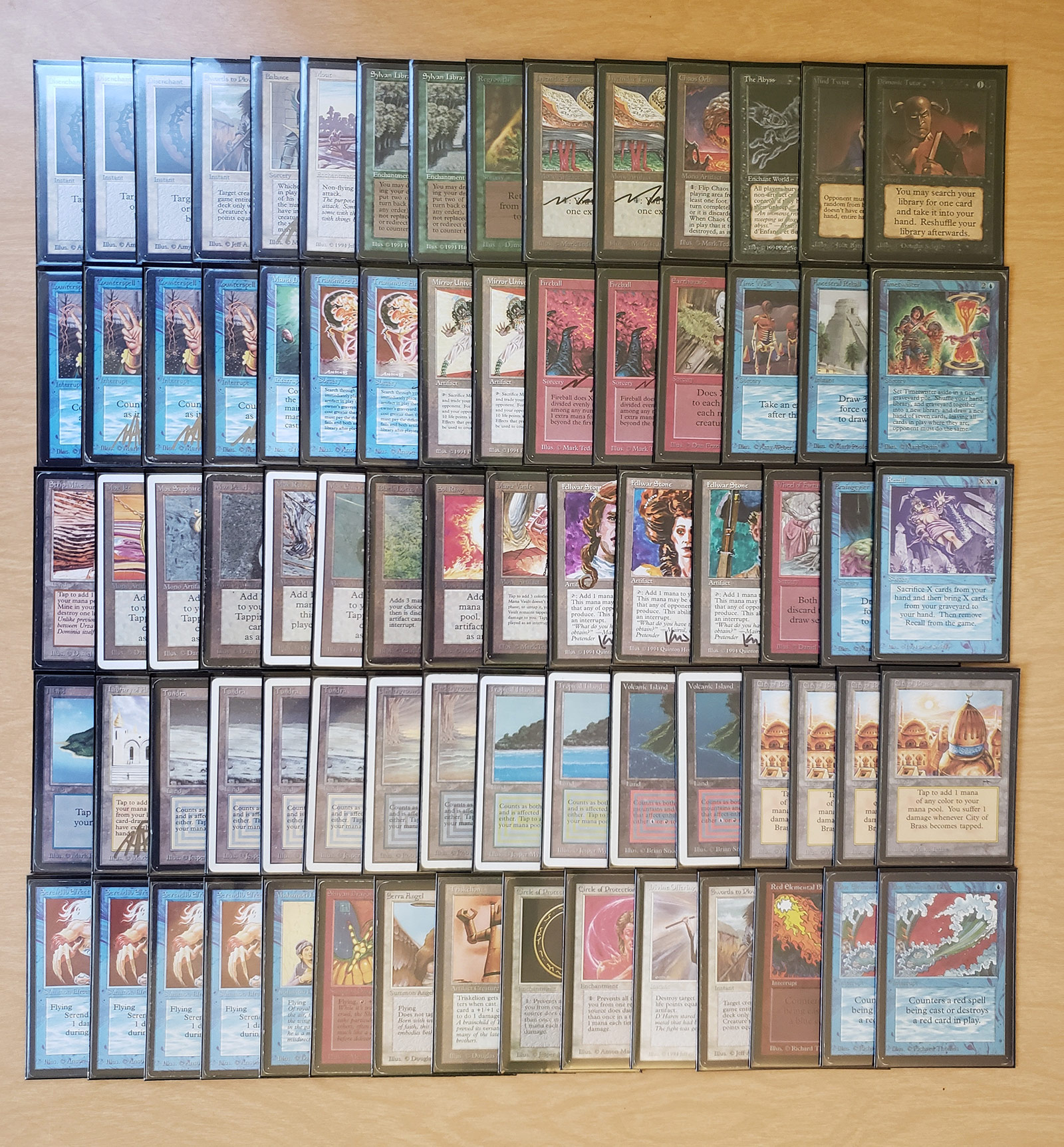 David Velasco – BG Berserk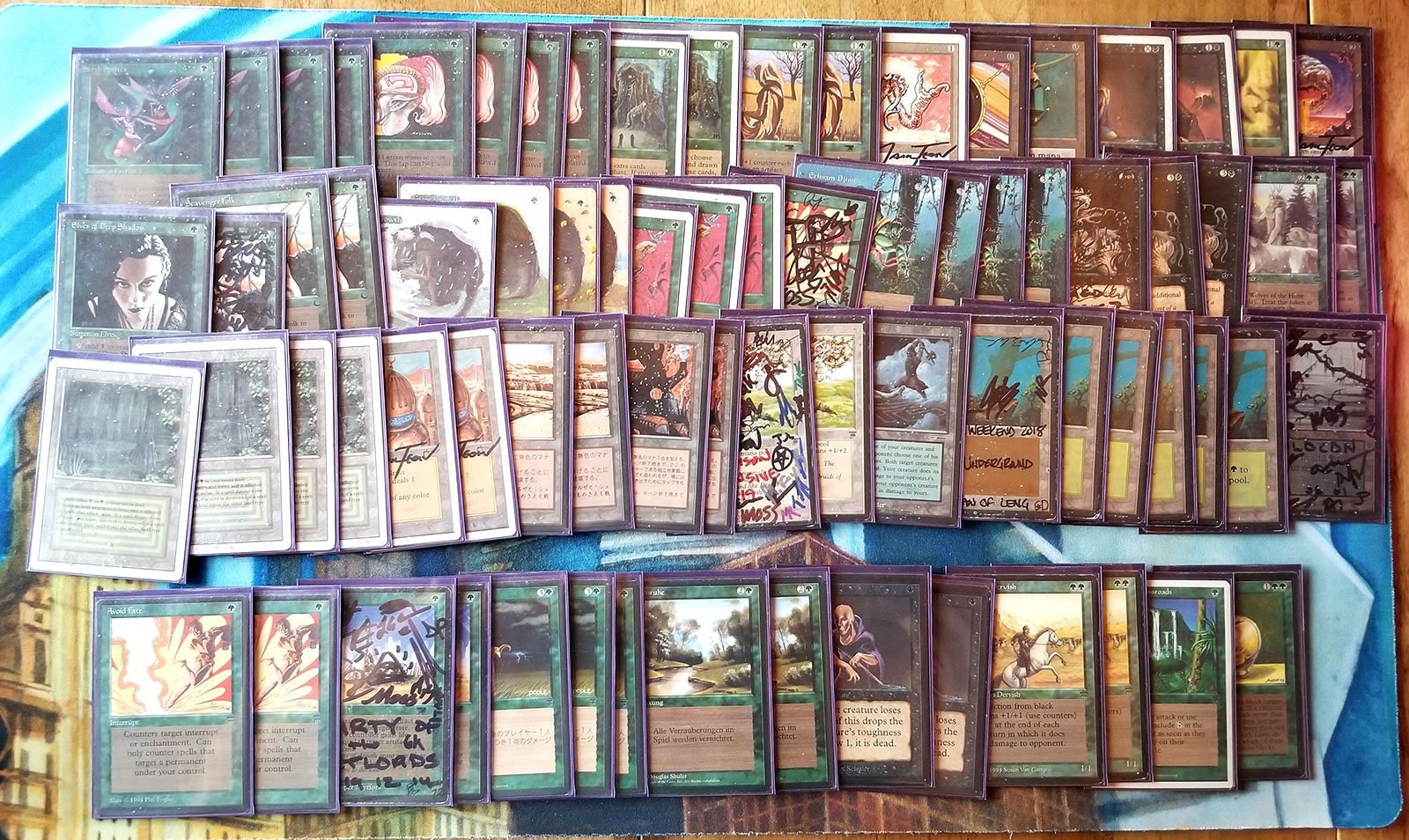 Robert Vincent – Orcish Spy Millstone

Michael Walker – Black White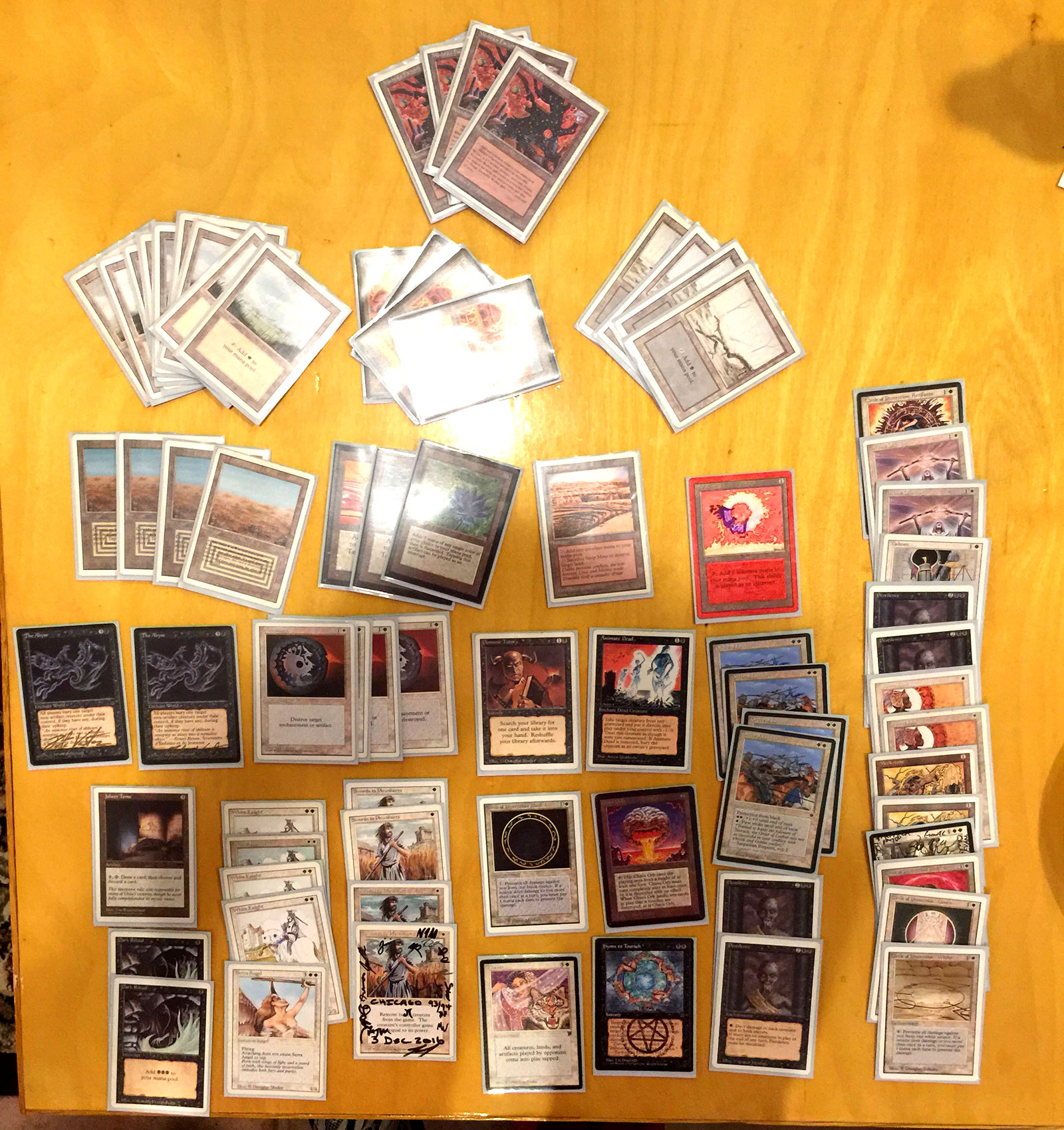 Anthony Zinni – The Deck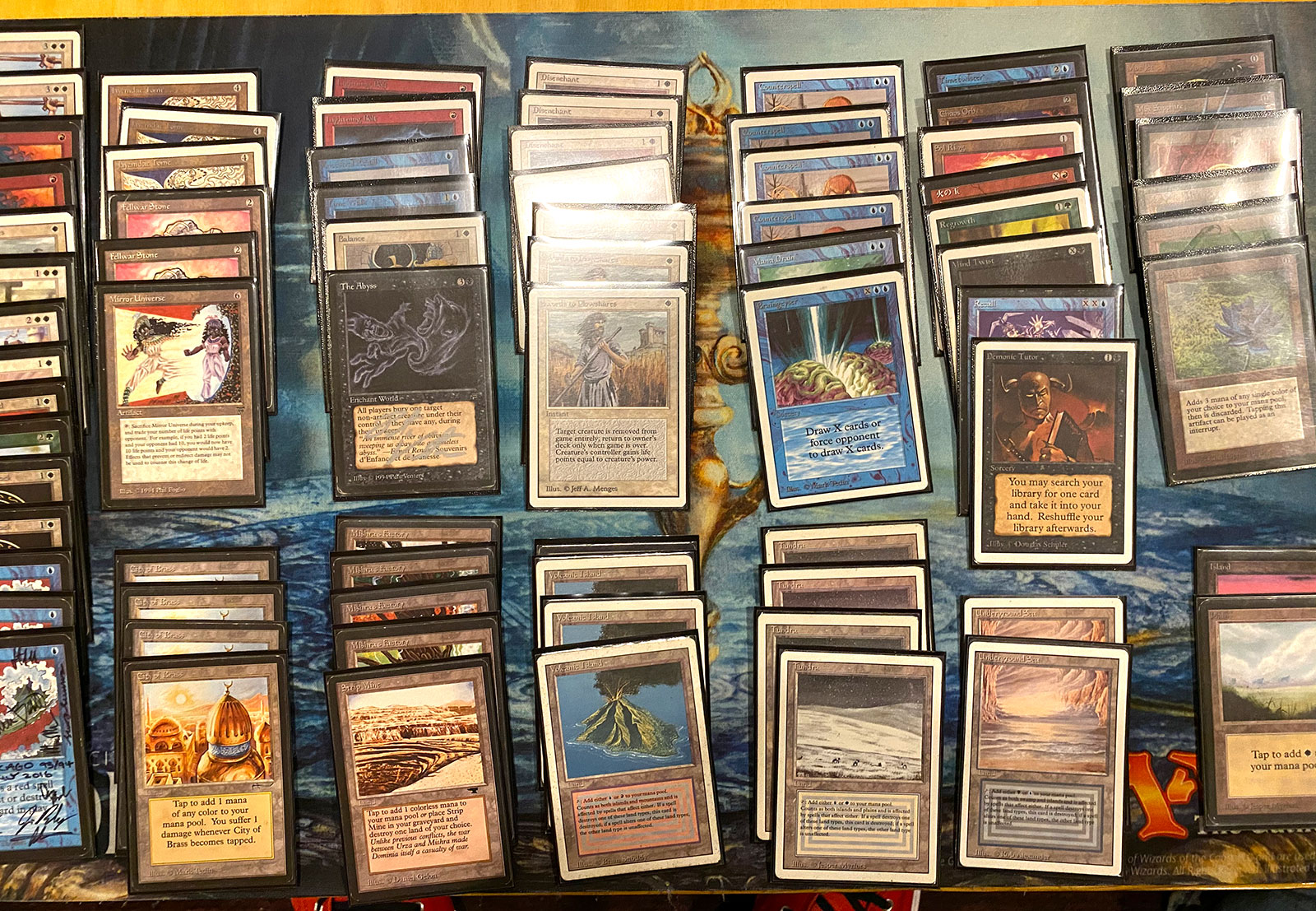 Action and Photo Report
Lords' Haus, the Compound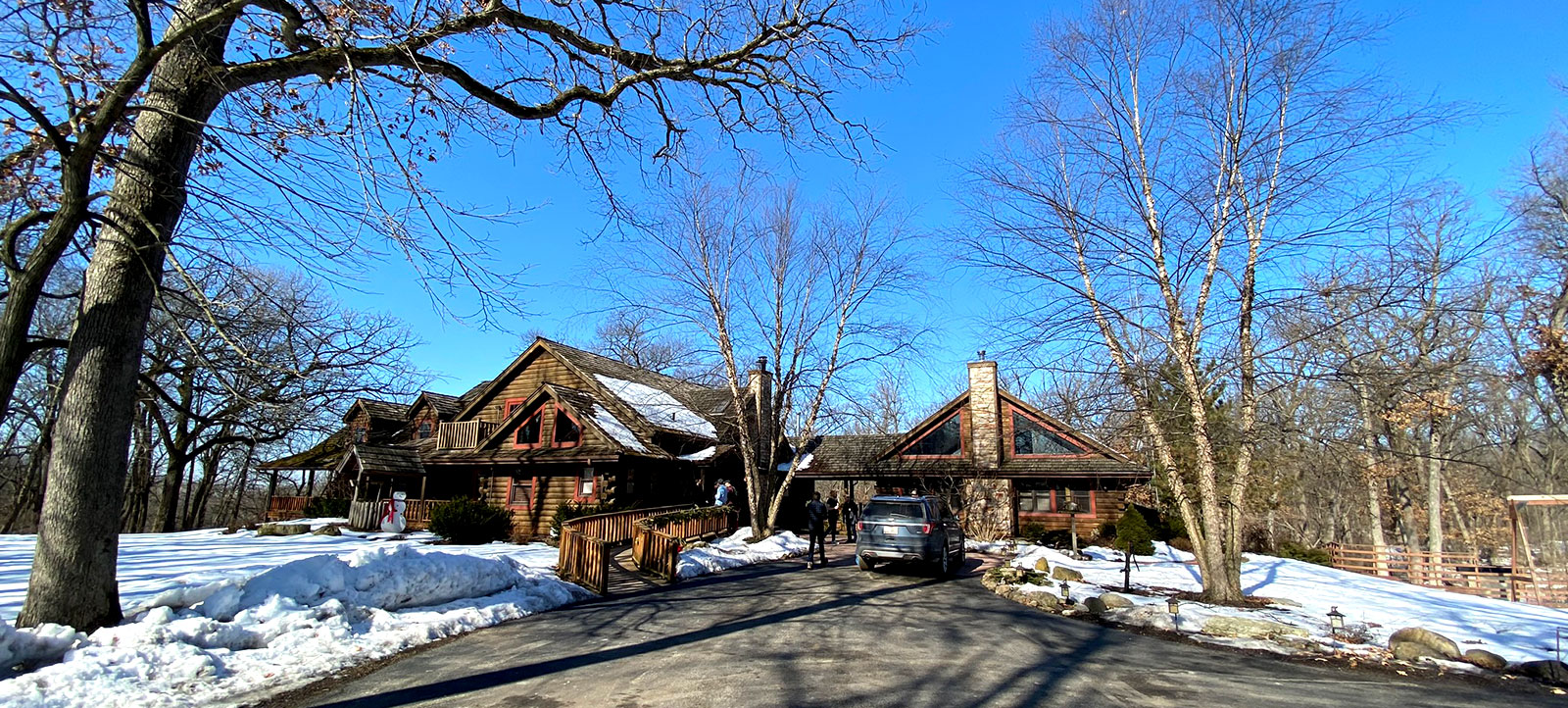 Lords' Haus, the Creek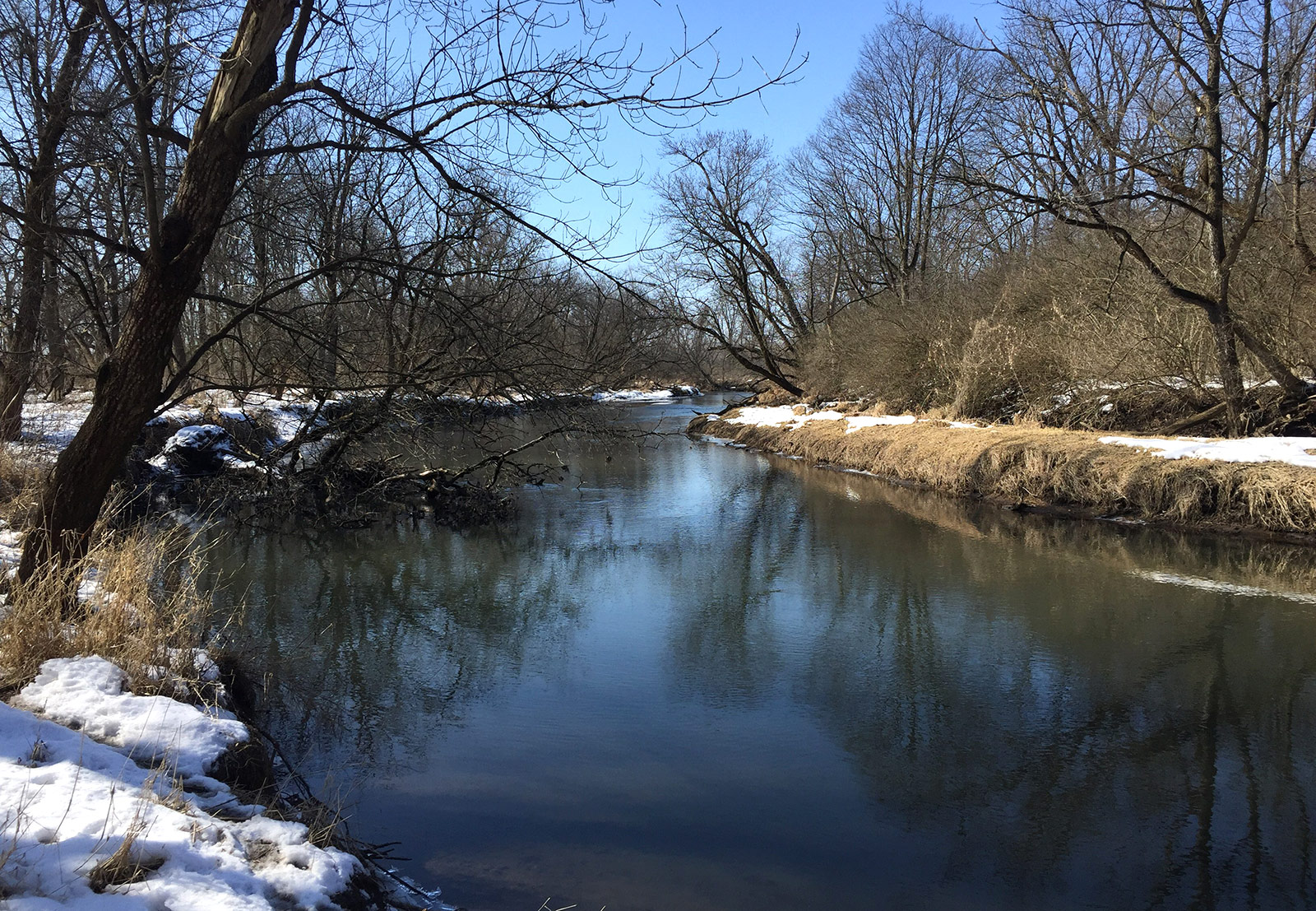 Lords' Haus Bar, Pregaming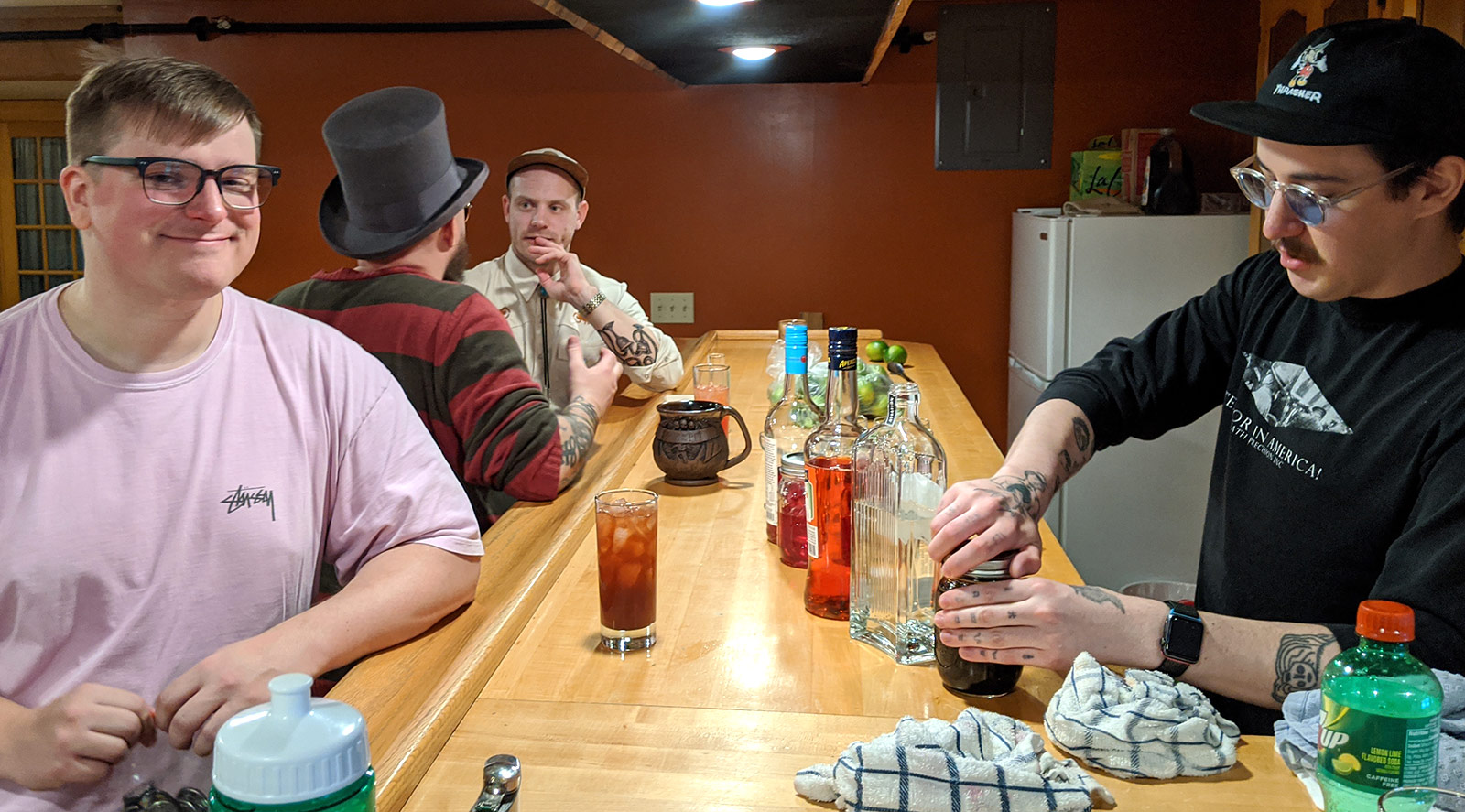 Old School Sanders (UWB Skies) vs. Etters (Naya)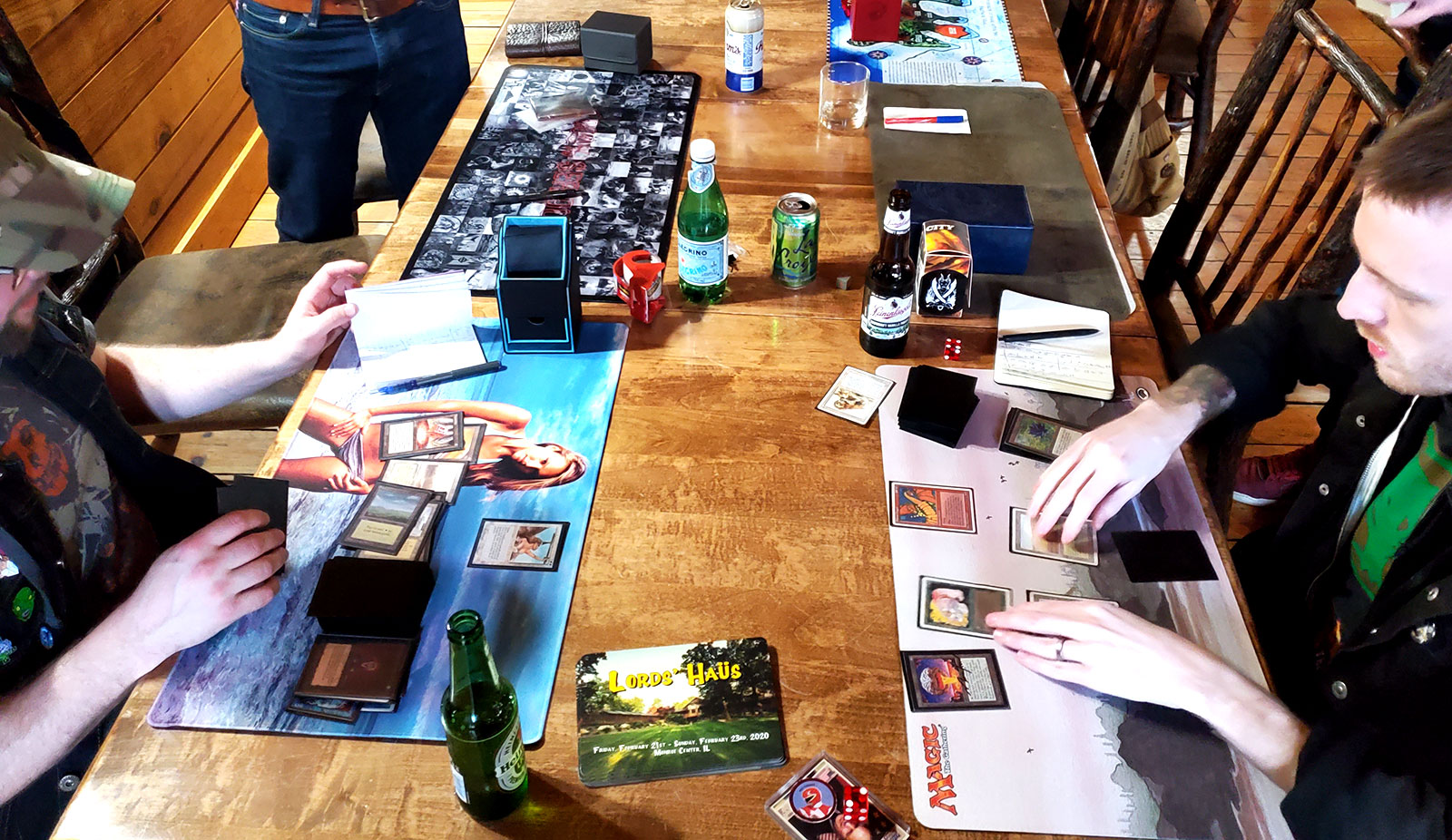 Old School Finals Petray (Atog URG) vs. James (UWR Shahrazad)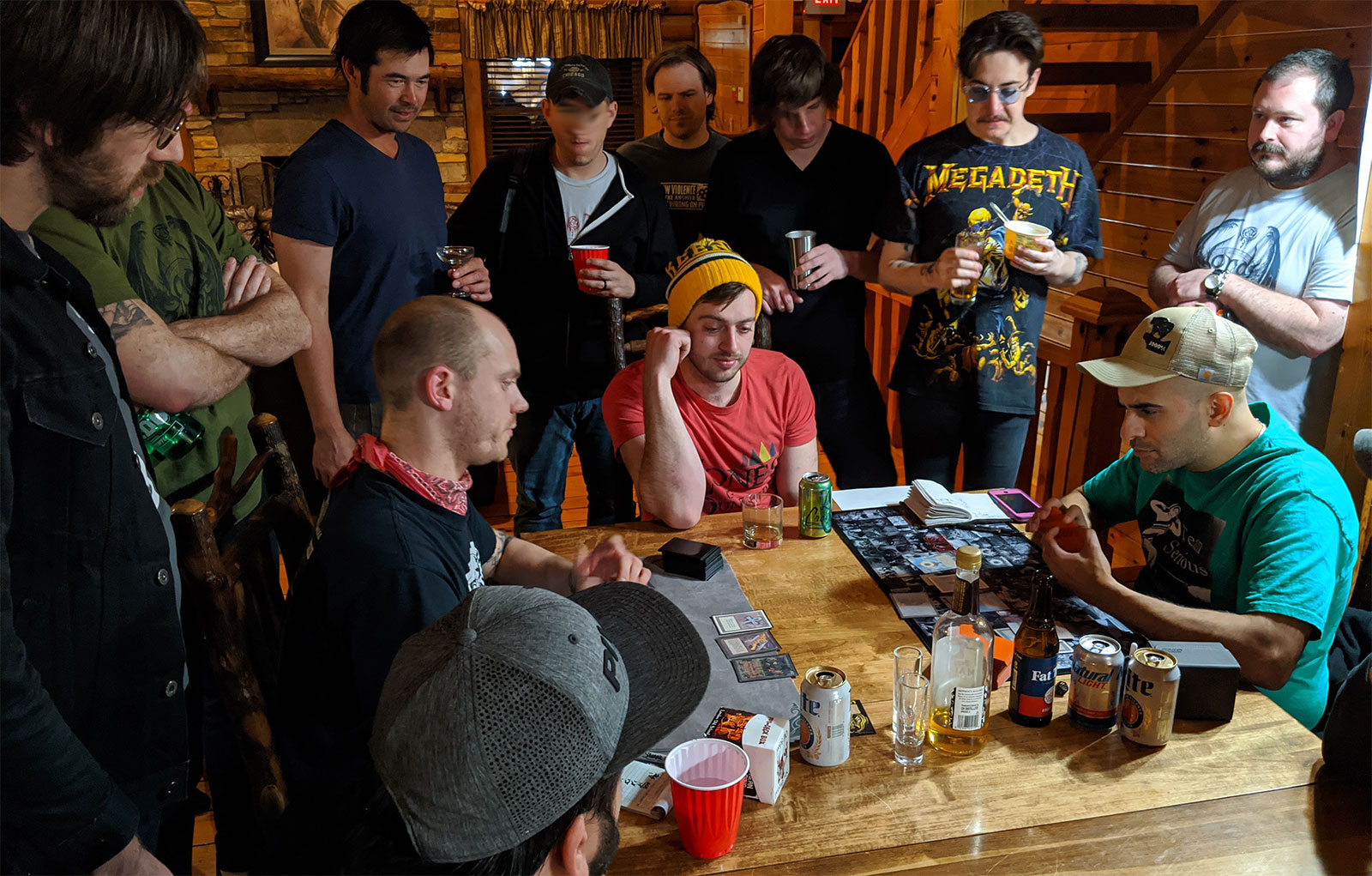 Old School Winner Petray Celebrates in Relief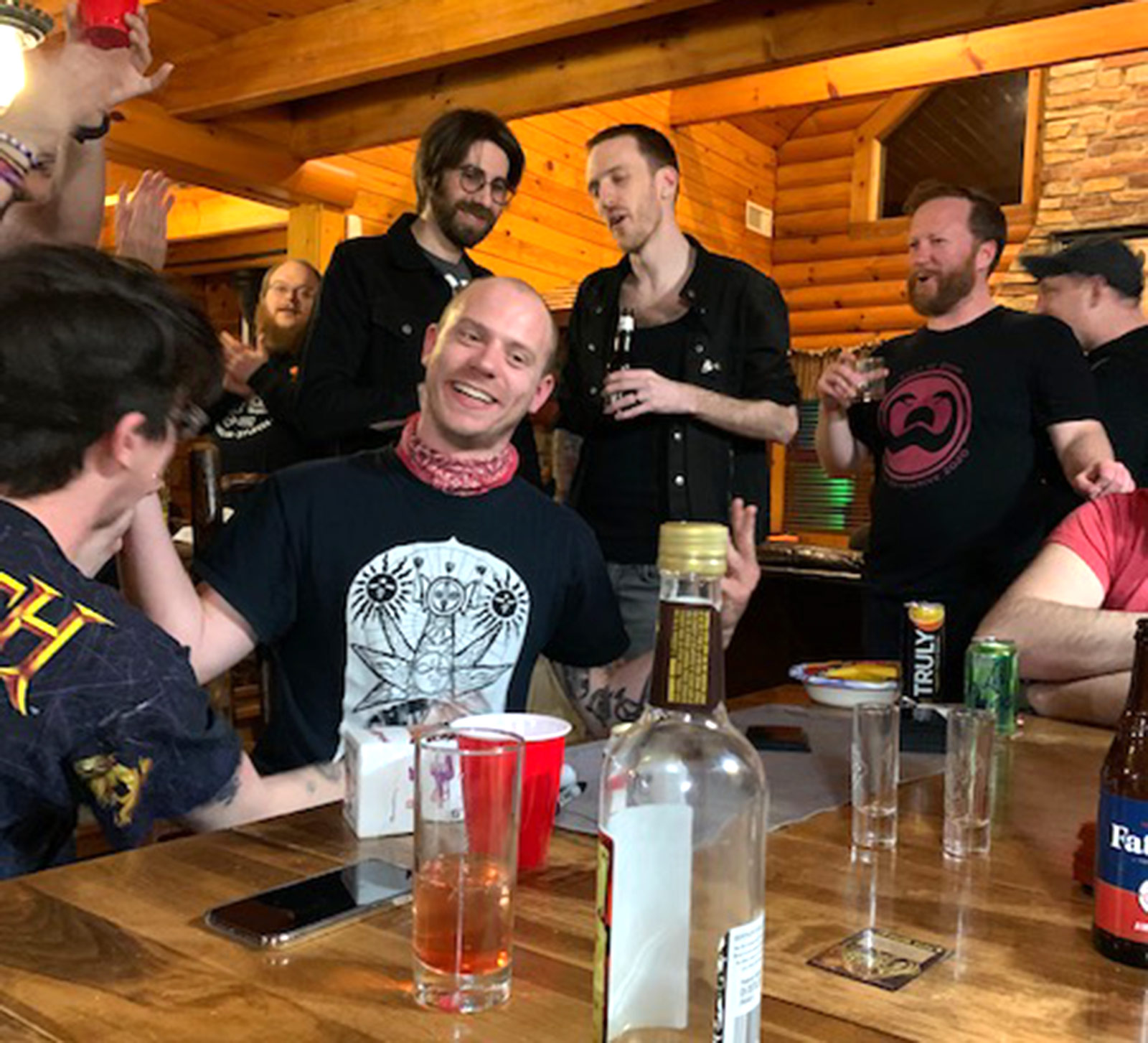 Old School Card Signing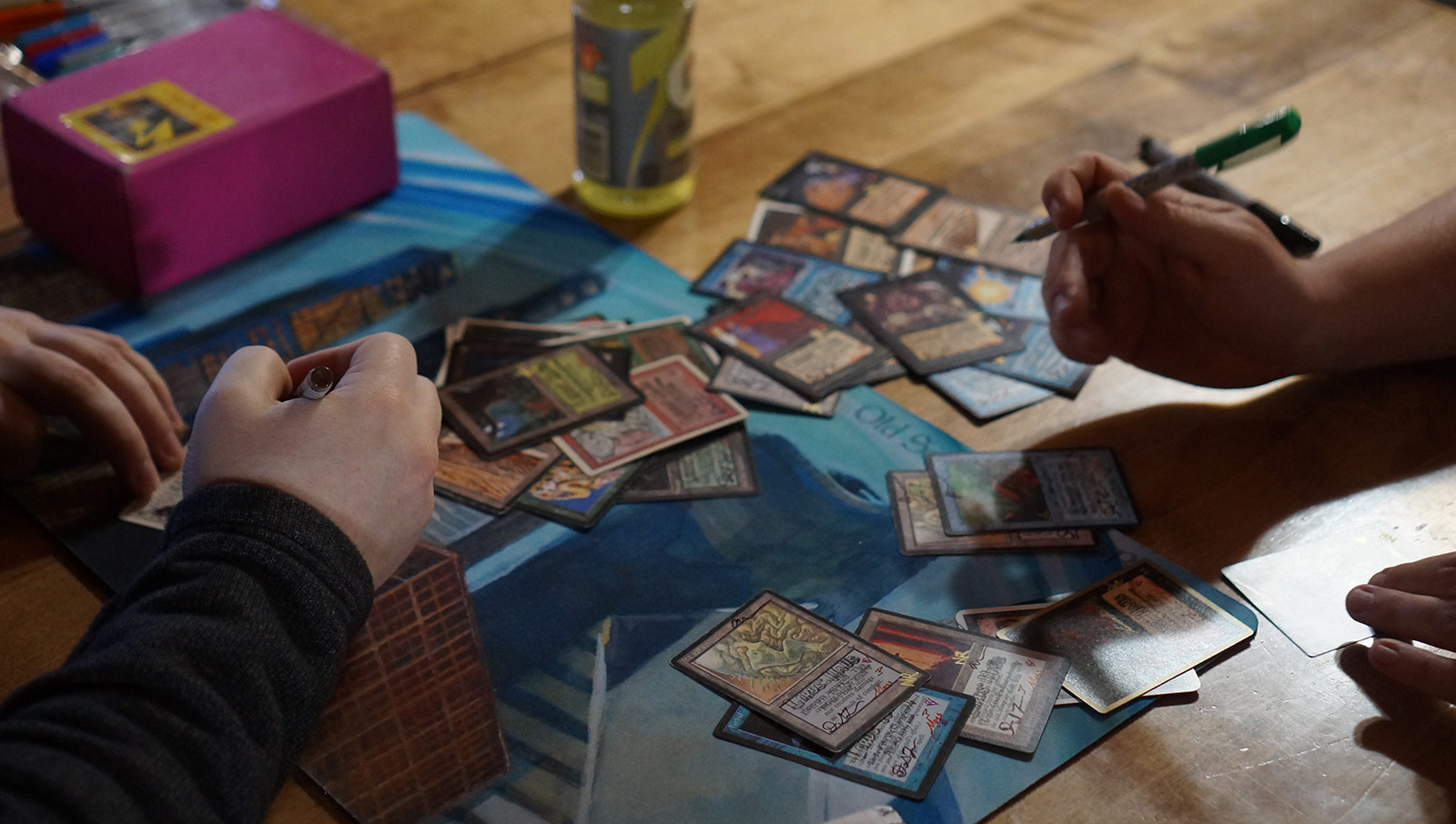 Old School Signed Prizes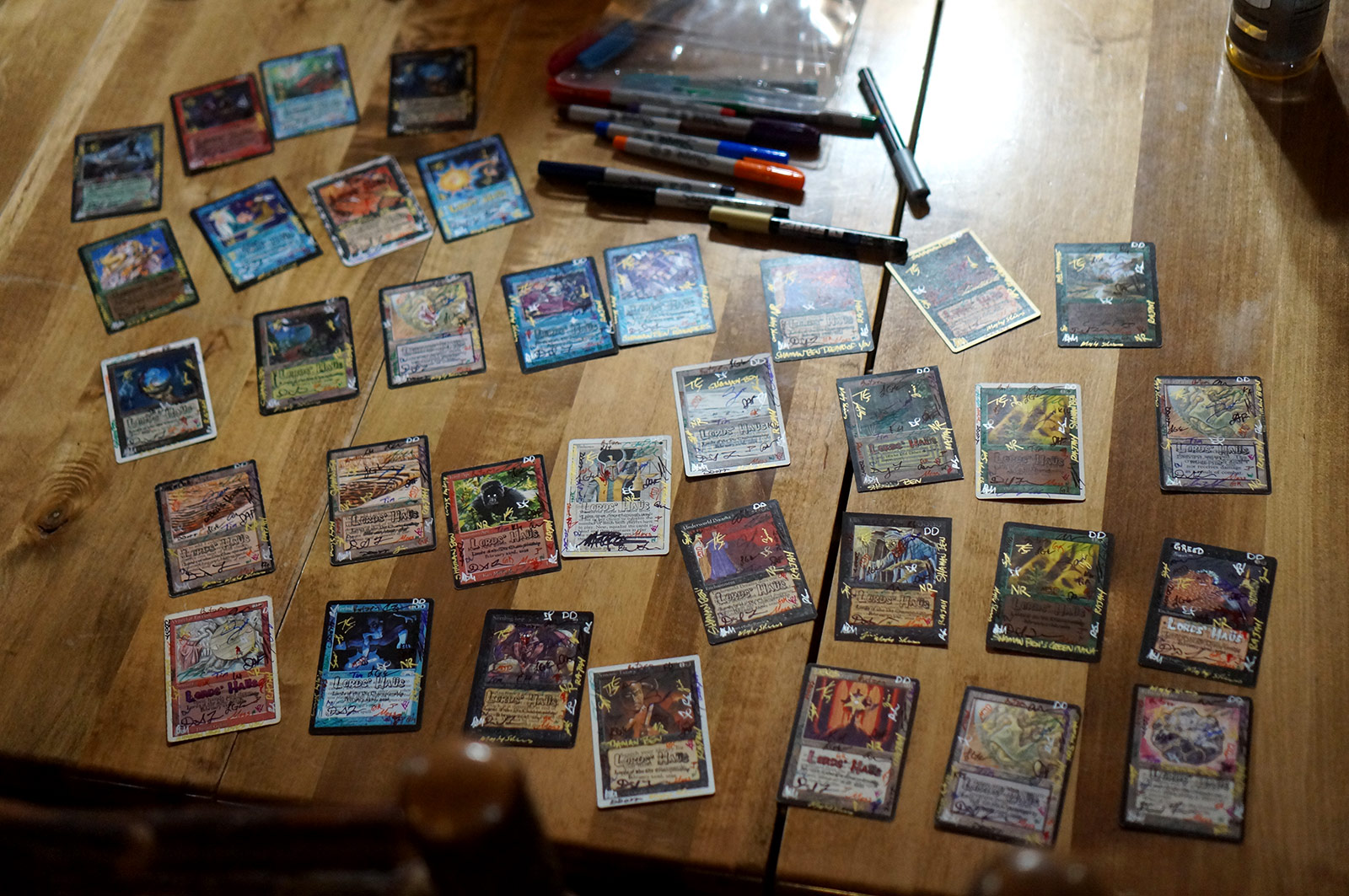 Vintage Mullen (Pitch Hollow Vine) vs. James (Pitch Hollow Vine)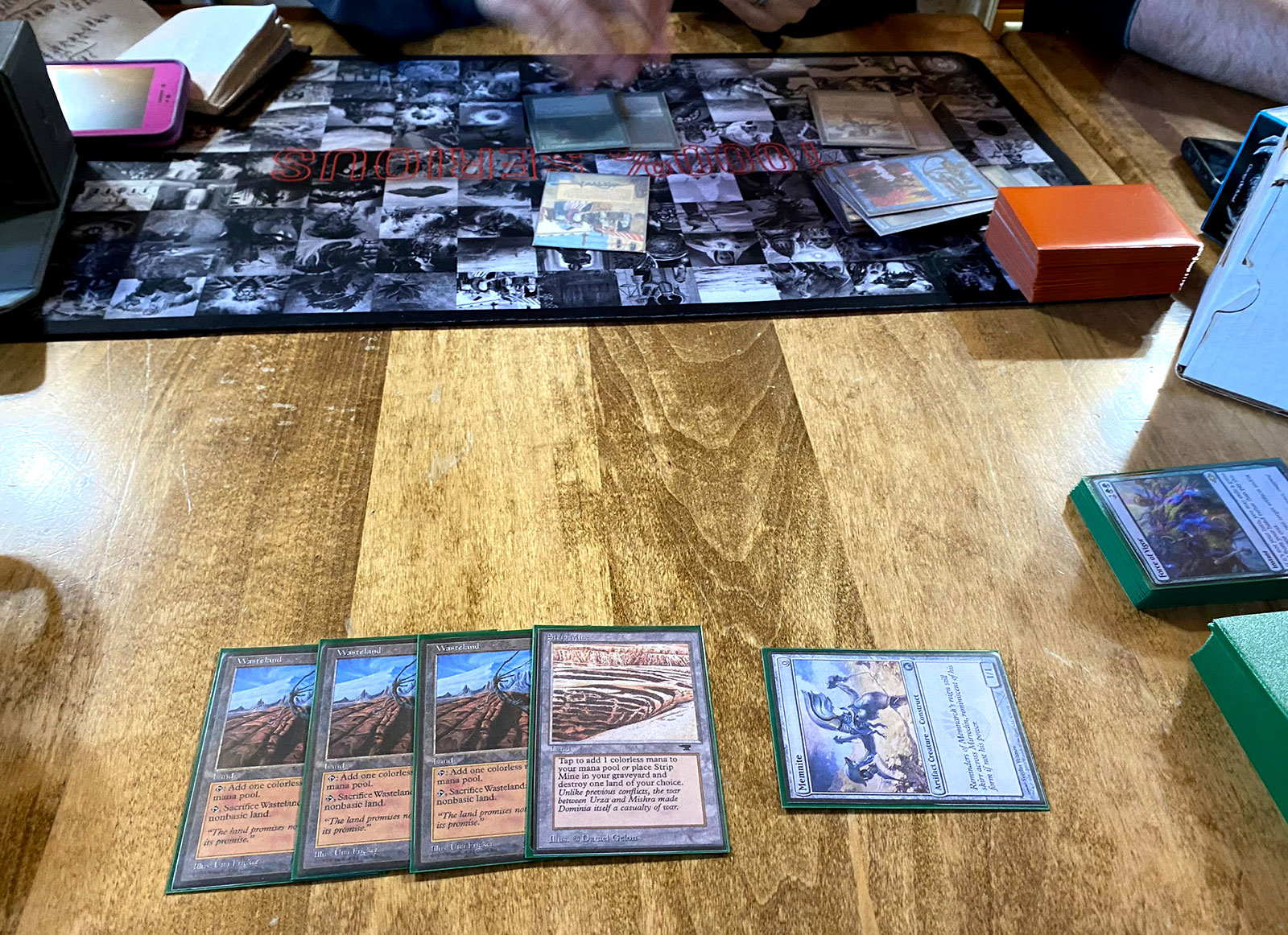 Vintage Jaco (Paradoxical Gearhulk Oath) vs. Matt (UWR Xerox Breach)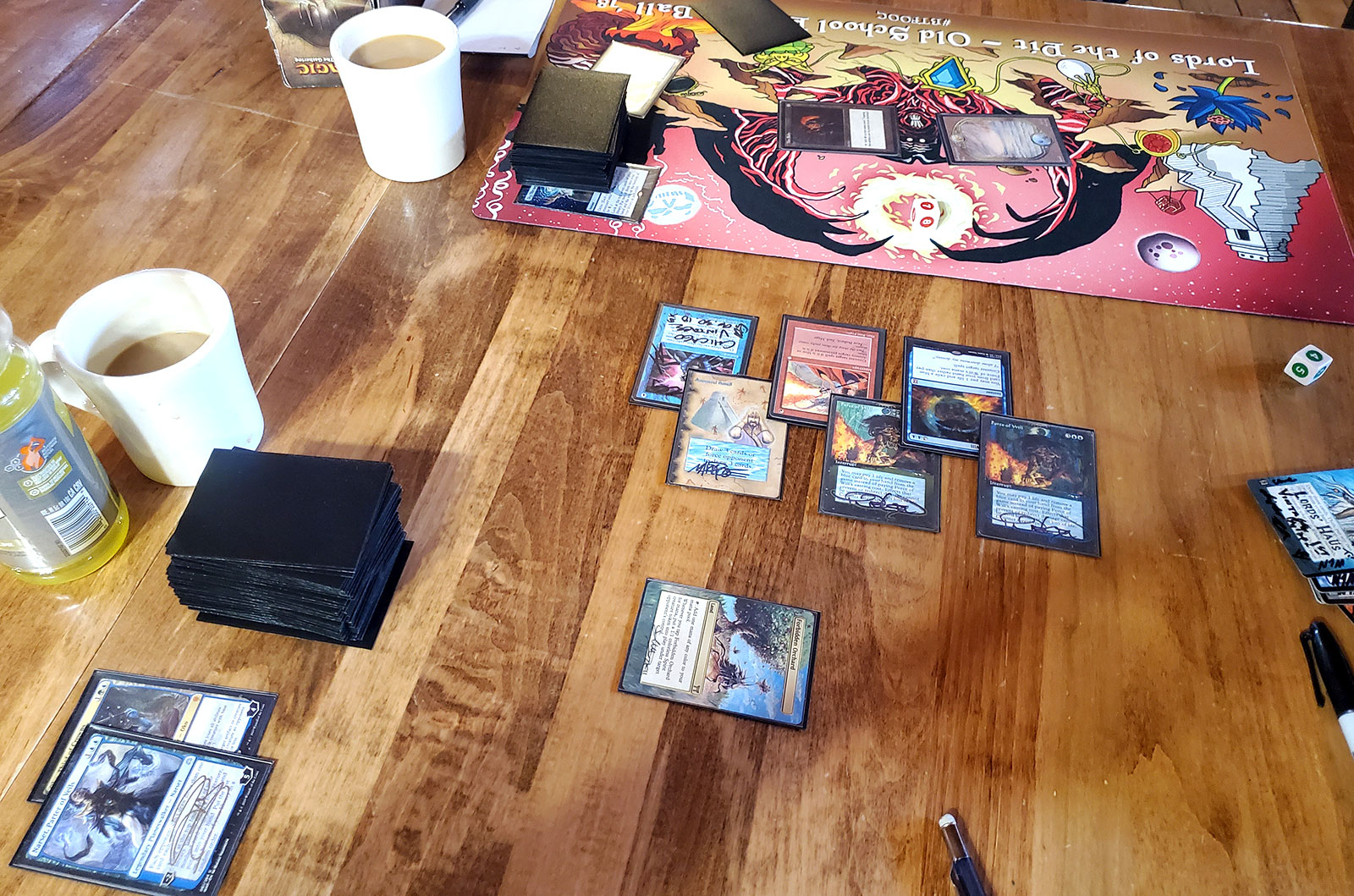 Vintage Krohlow (Doomsday Oracle) vs. Moss (Workshop Aggro)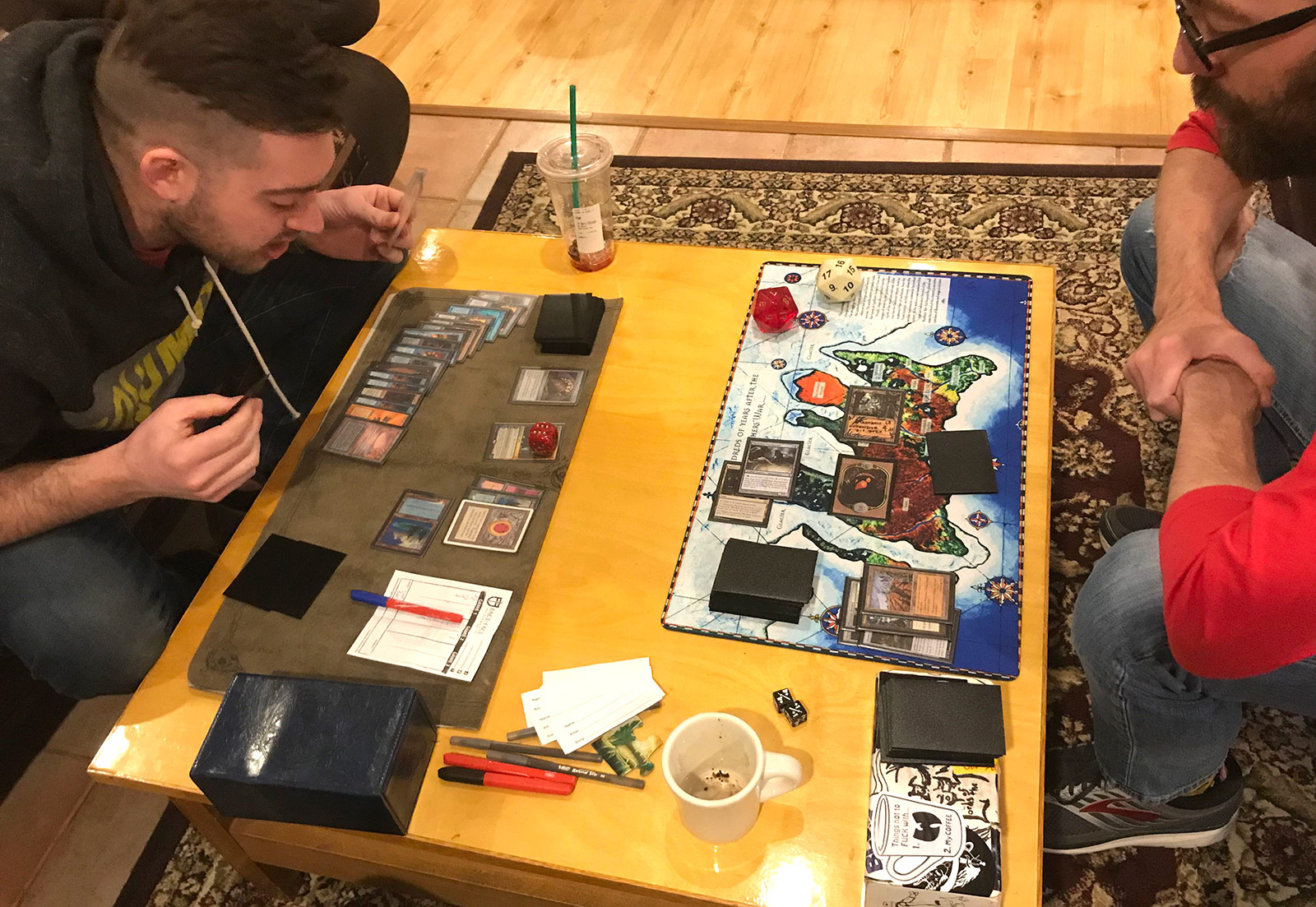 Vintage Agra (UWR Xerox Breach) vs. Baran (UWR Dreadhorde Control)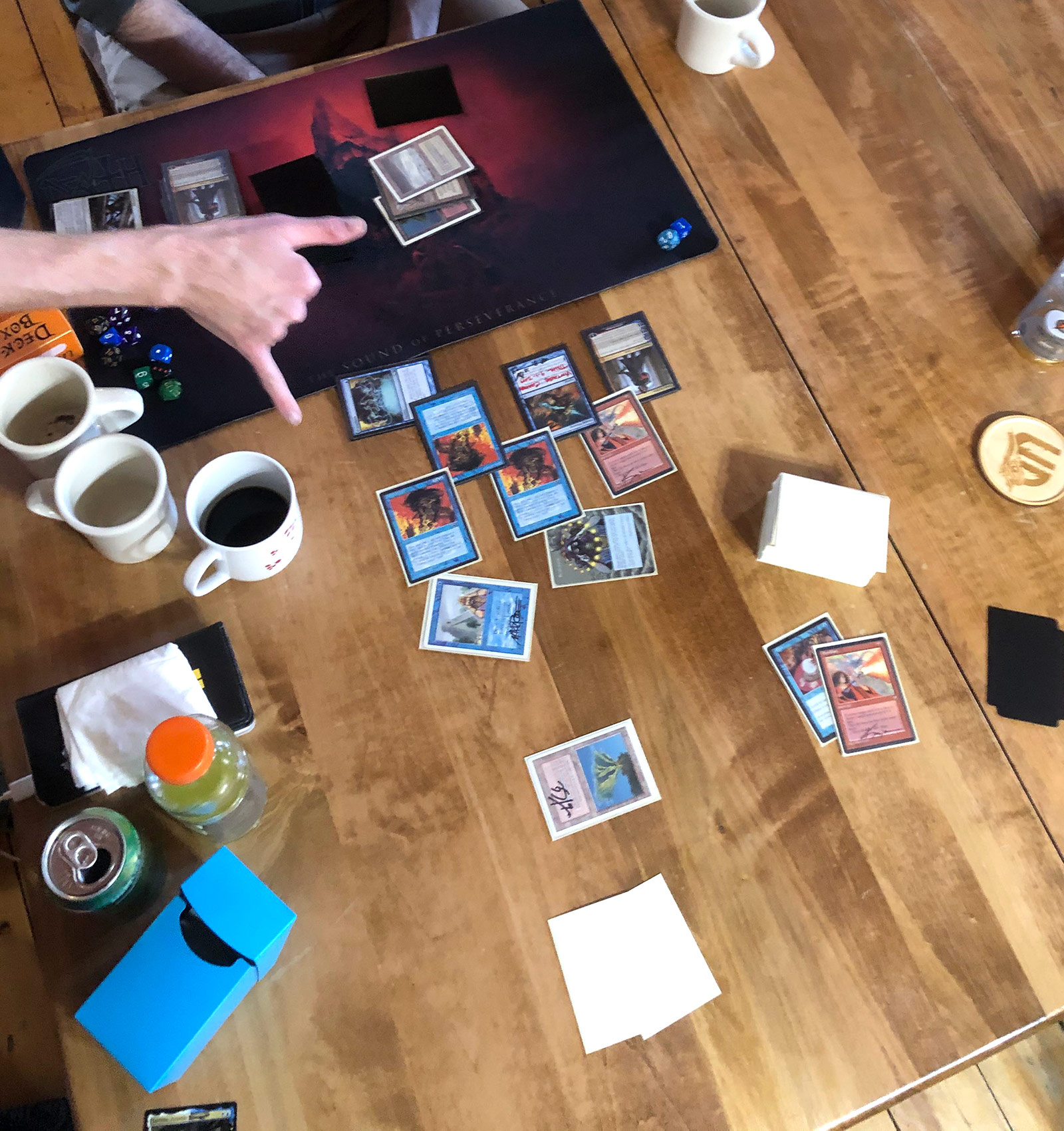 Vintage Signed Prizes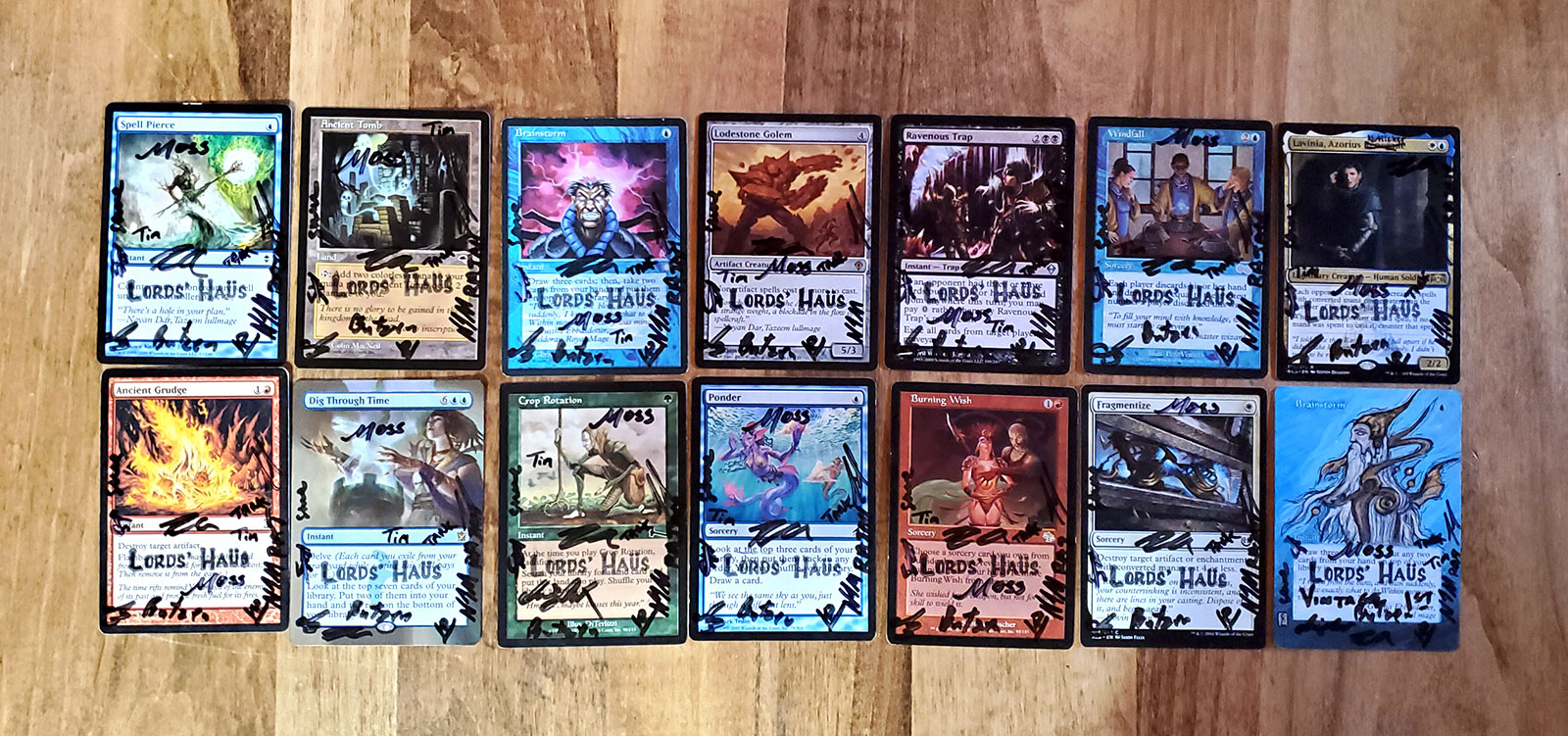 Middle School, Lords' Haus Cage Match Edition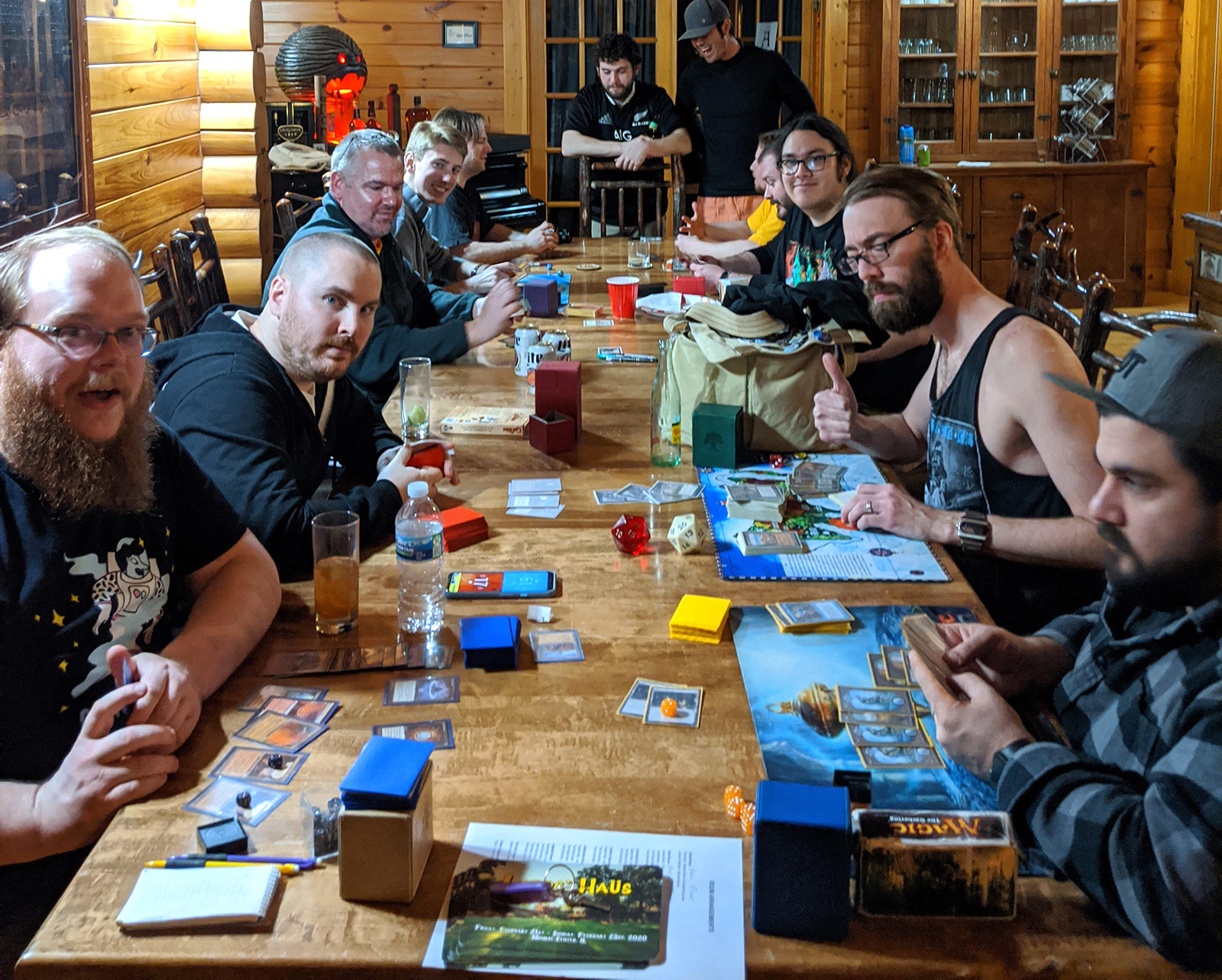 Middle School at the Bar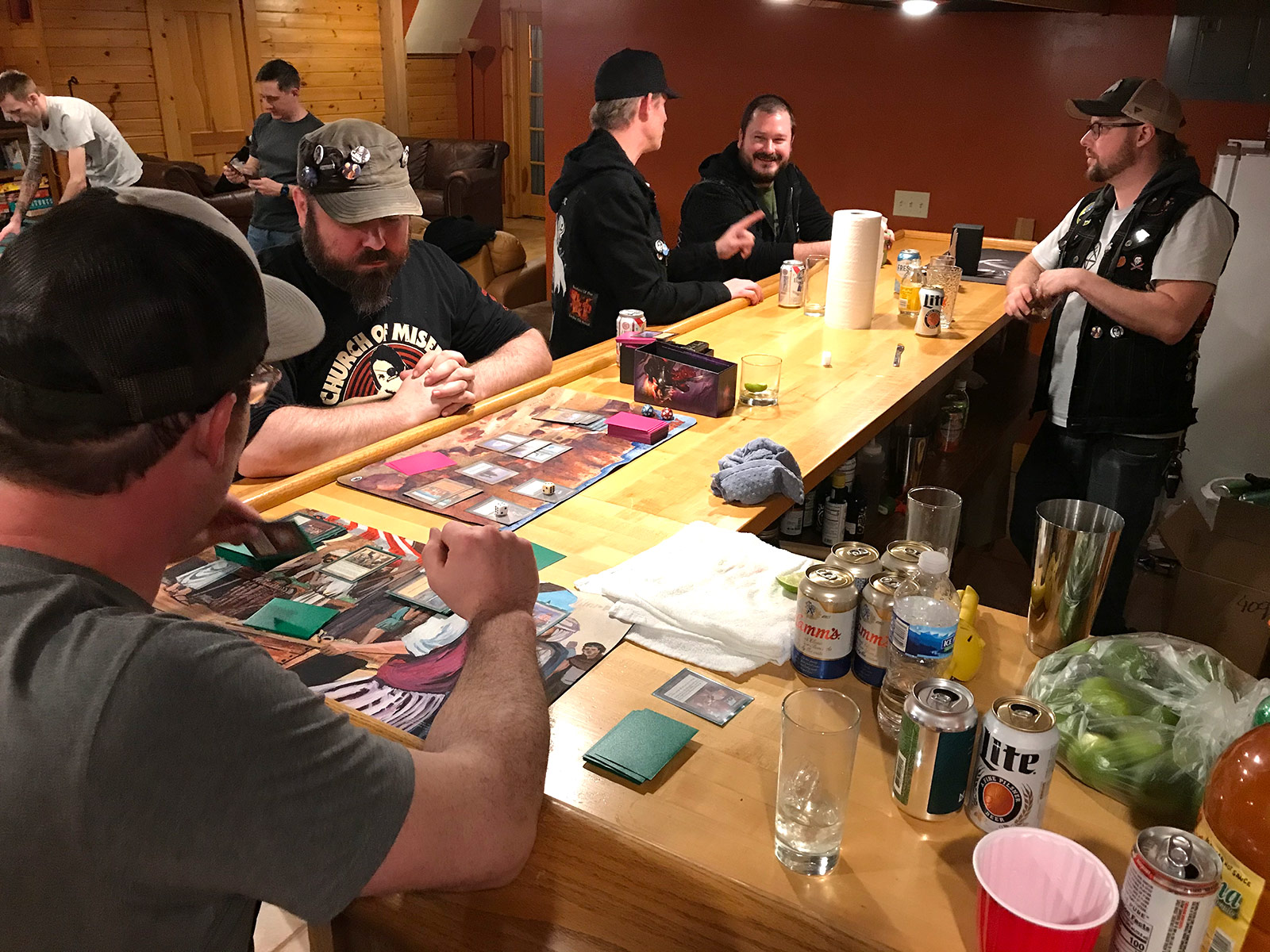 Middle School Dennis (Madness Survival UG) vs. Petray (UR Trix)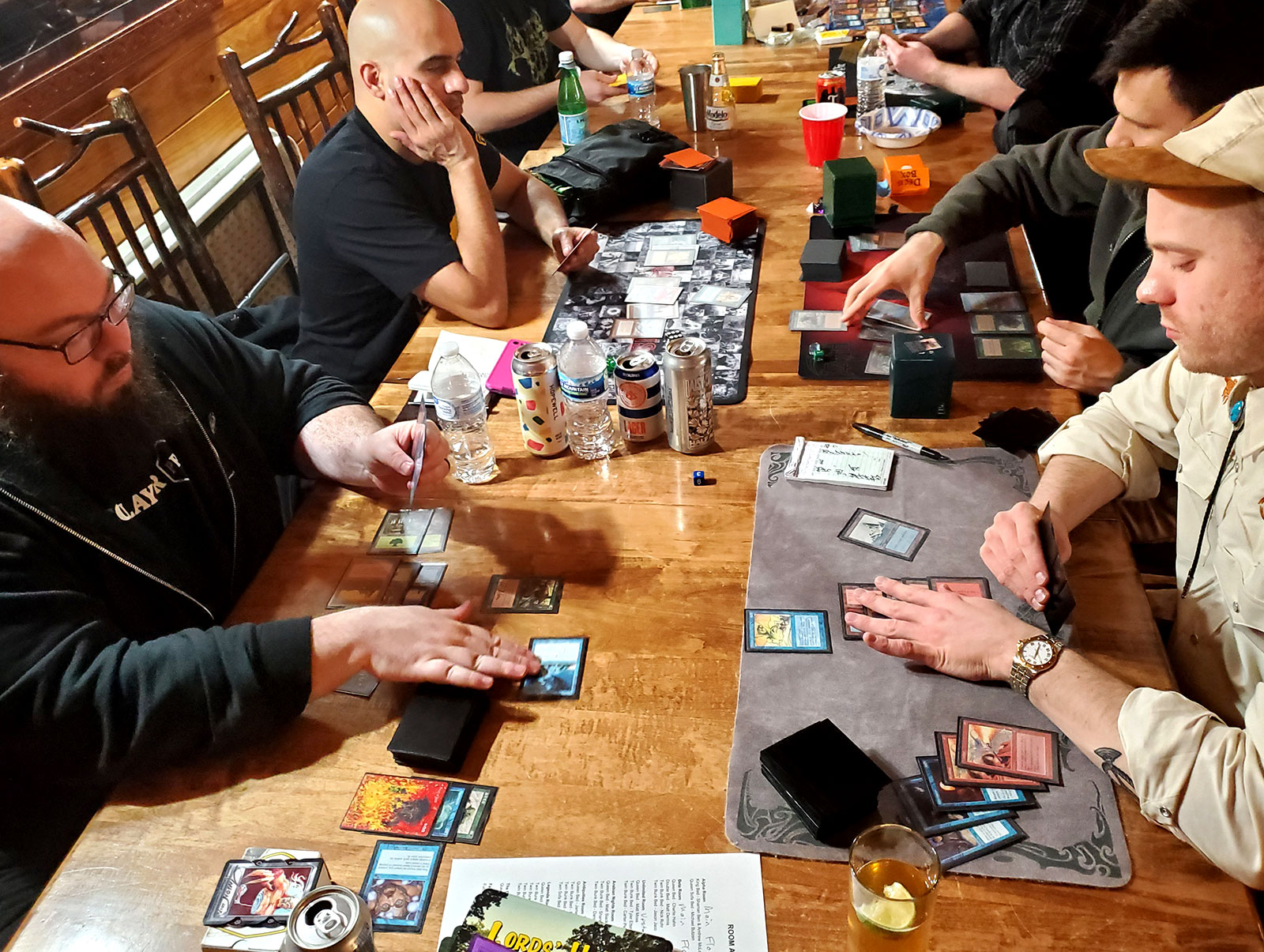 Middle School Hahn (Cadaverous Enchantress) vs. Houtman (Mono Red Sneak Attack)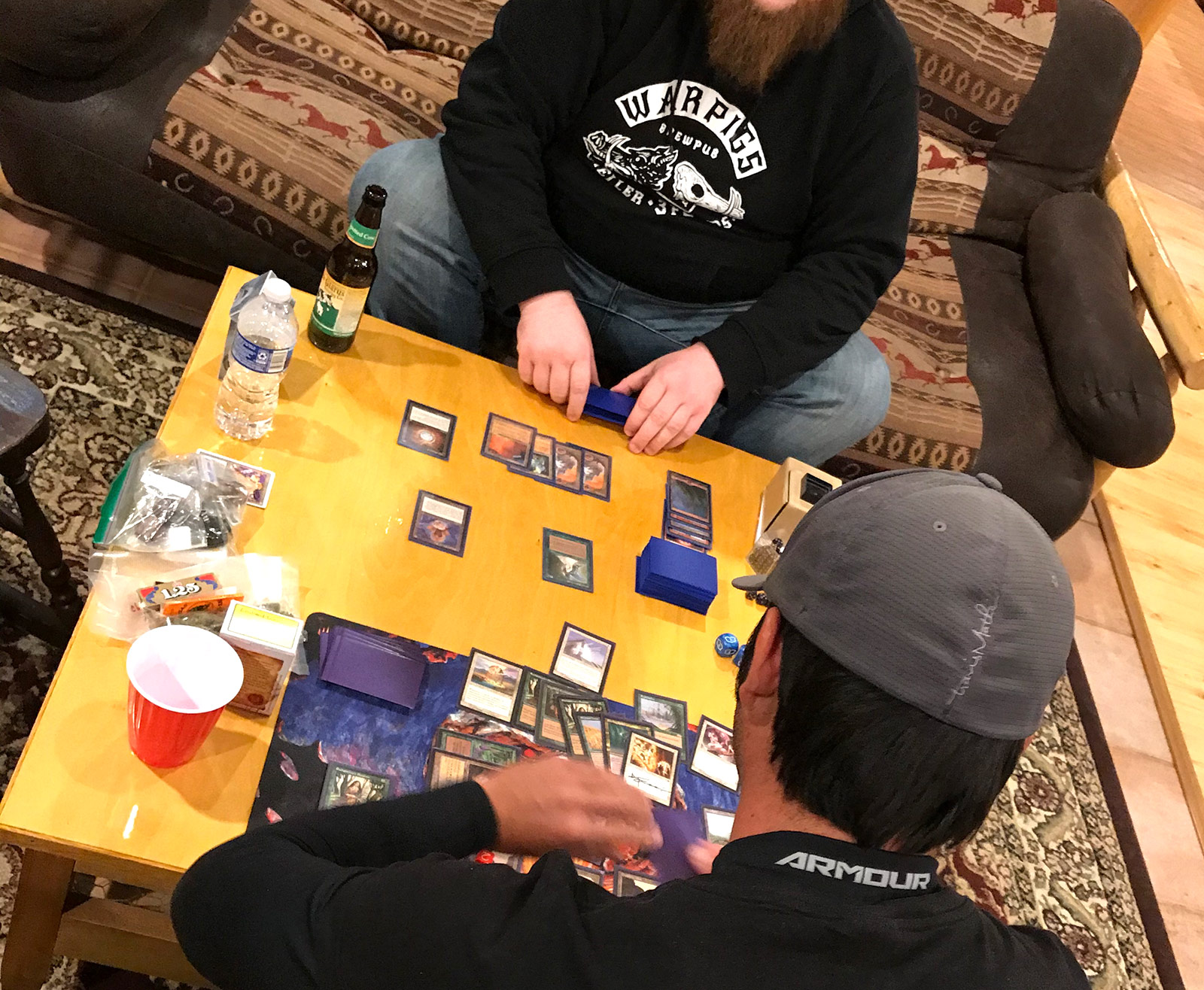 Middle School Elleman (Madness Survival UGW) vs. Jaco (Psychatog UB), Llawan FTW!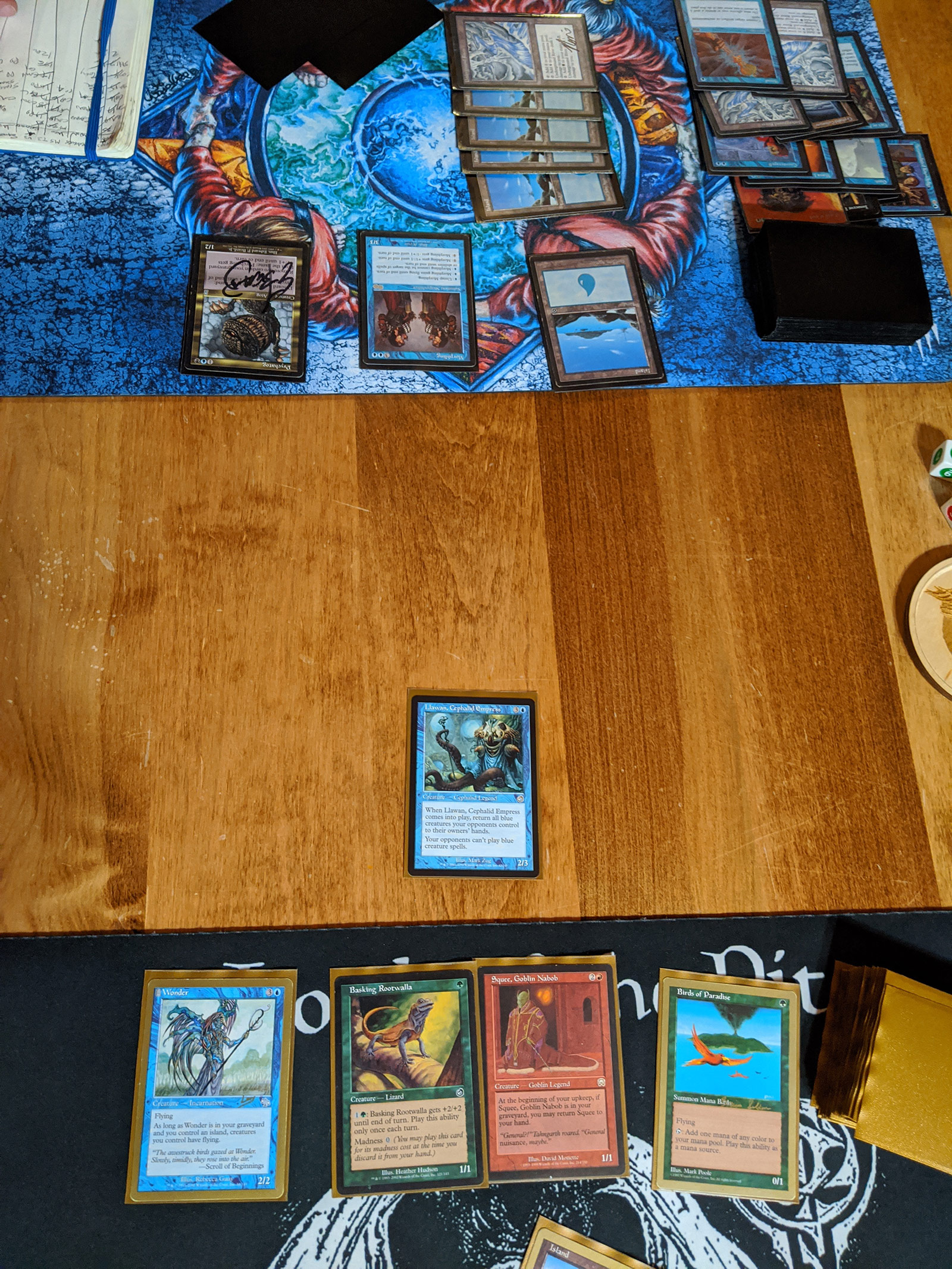 Middle School Signed Prizes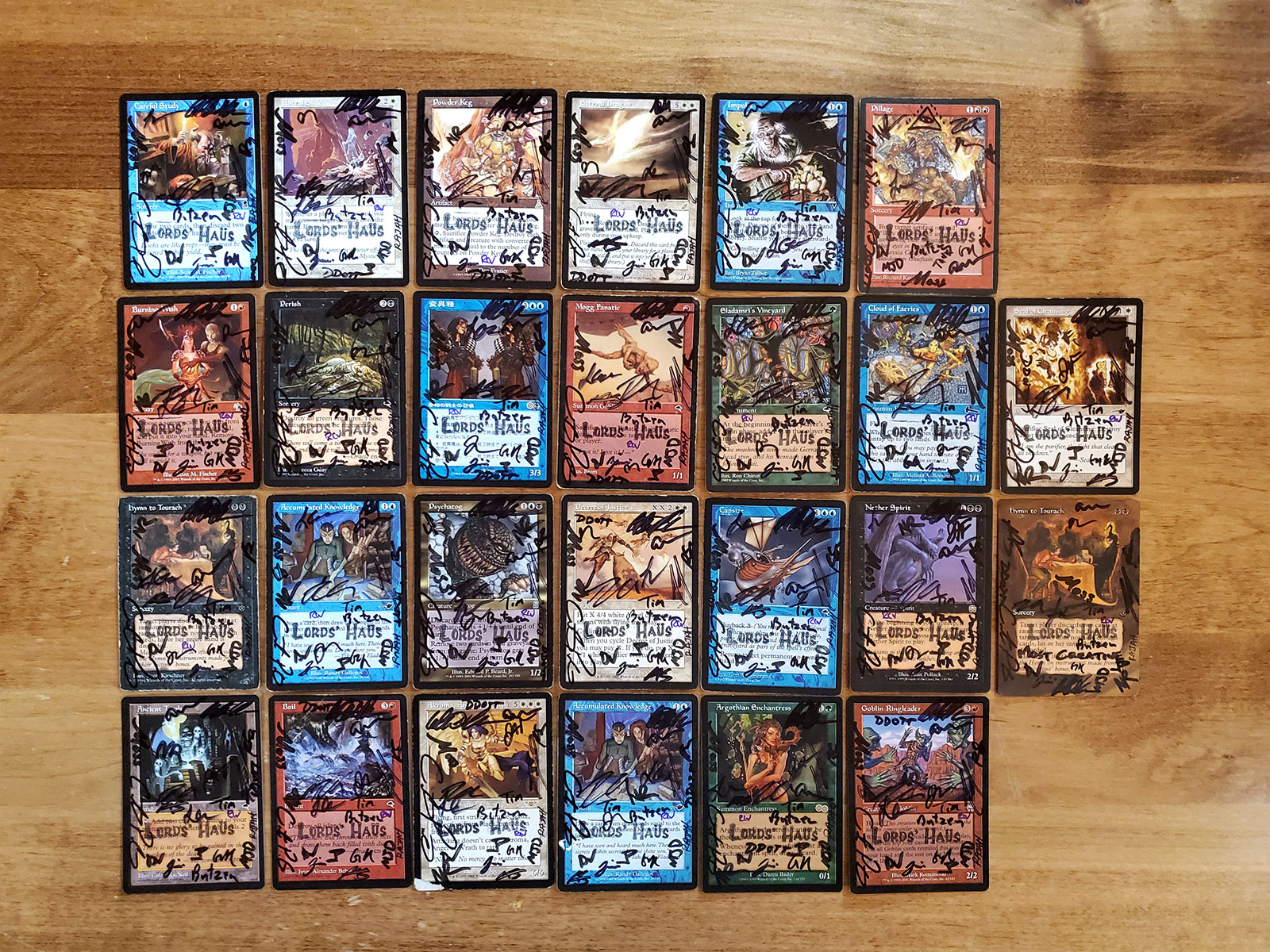 Old School 95 EDH, Shane About to Win Again with Banshee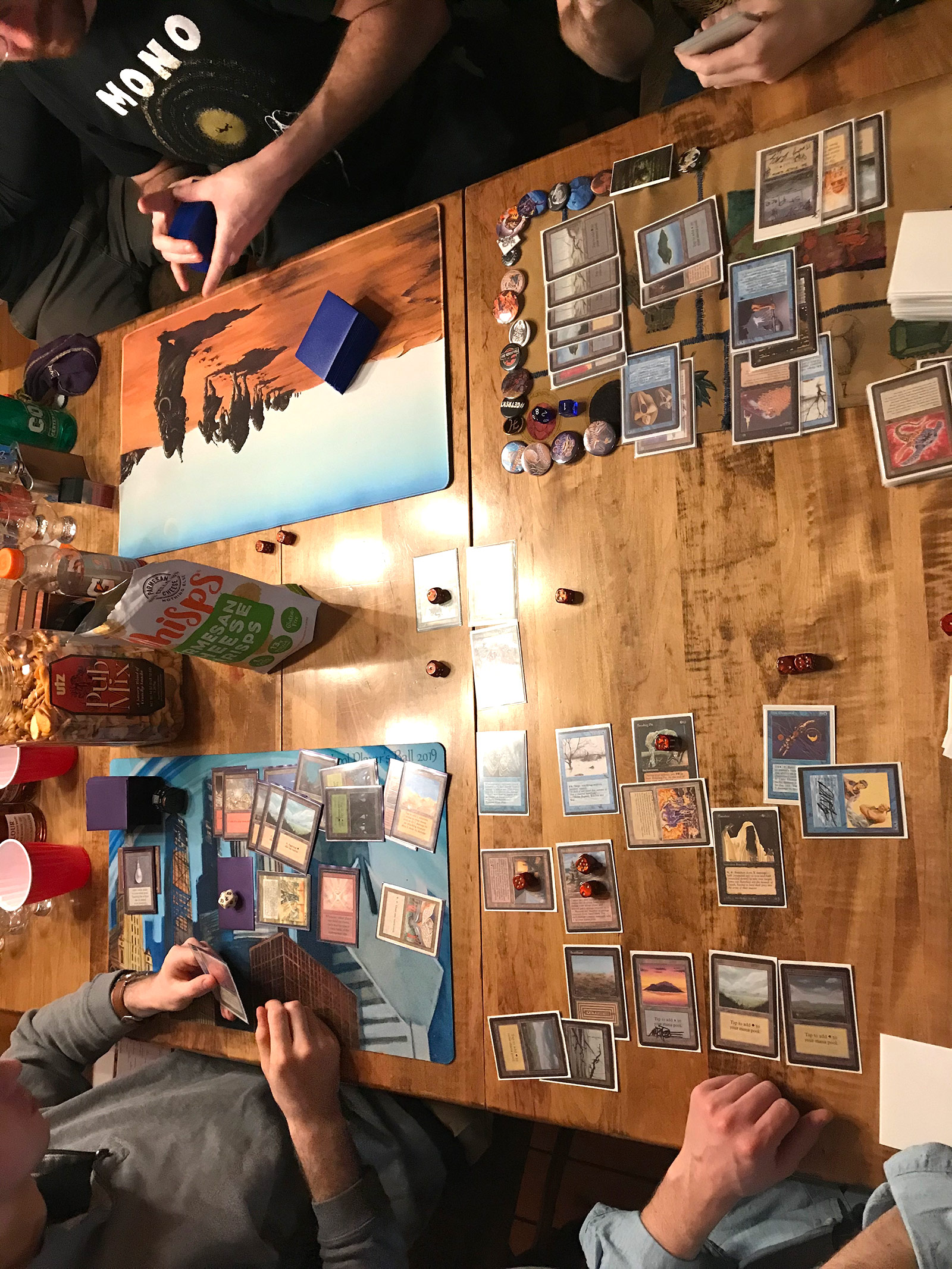 Old School 95 EDH, Heads of State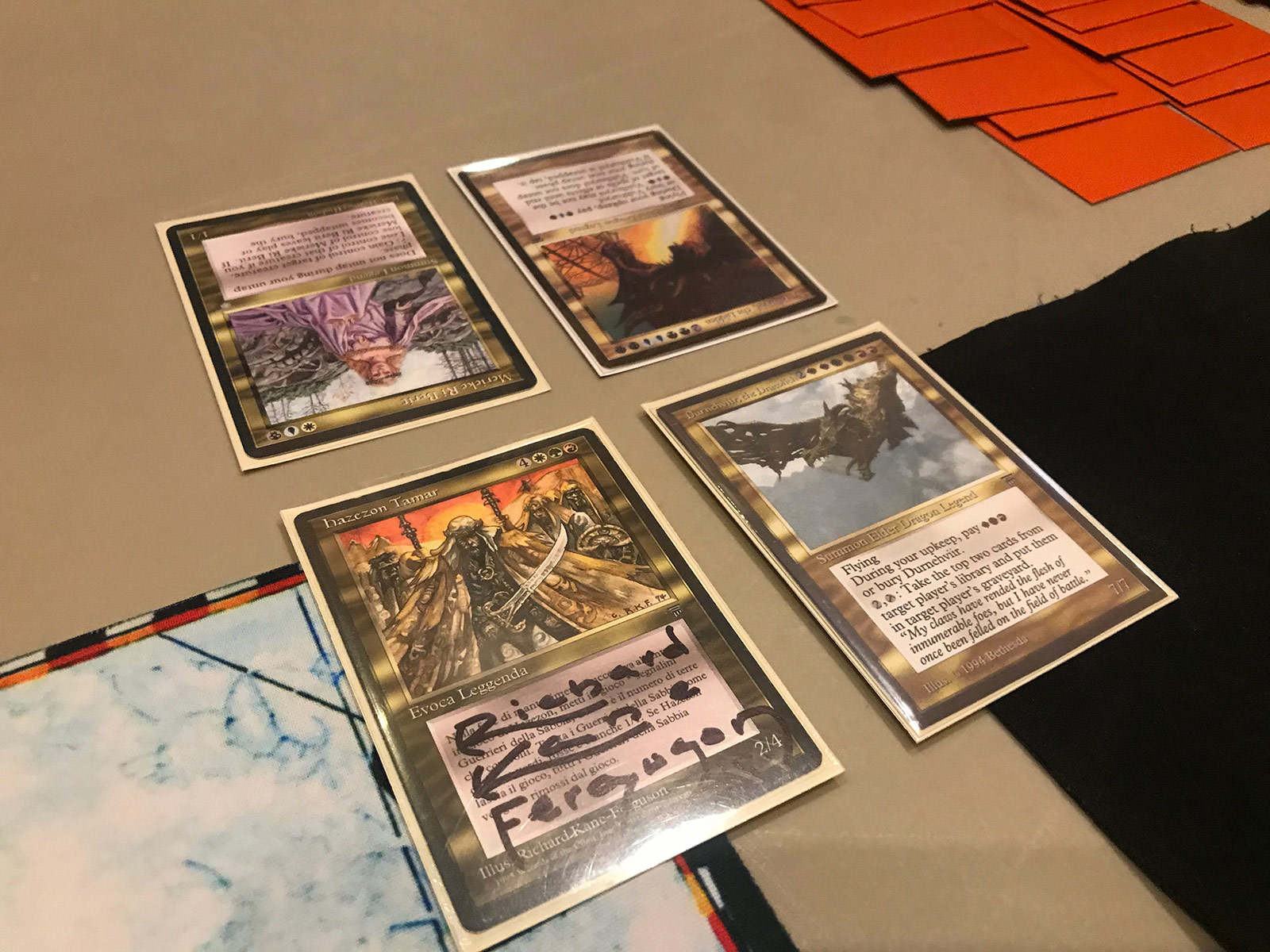 Legacy Mullen (4C Loam) vs. Baran (4C Control)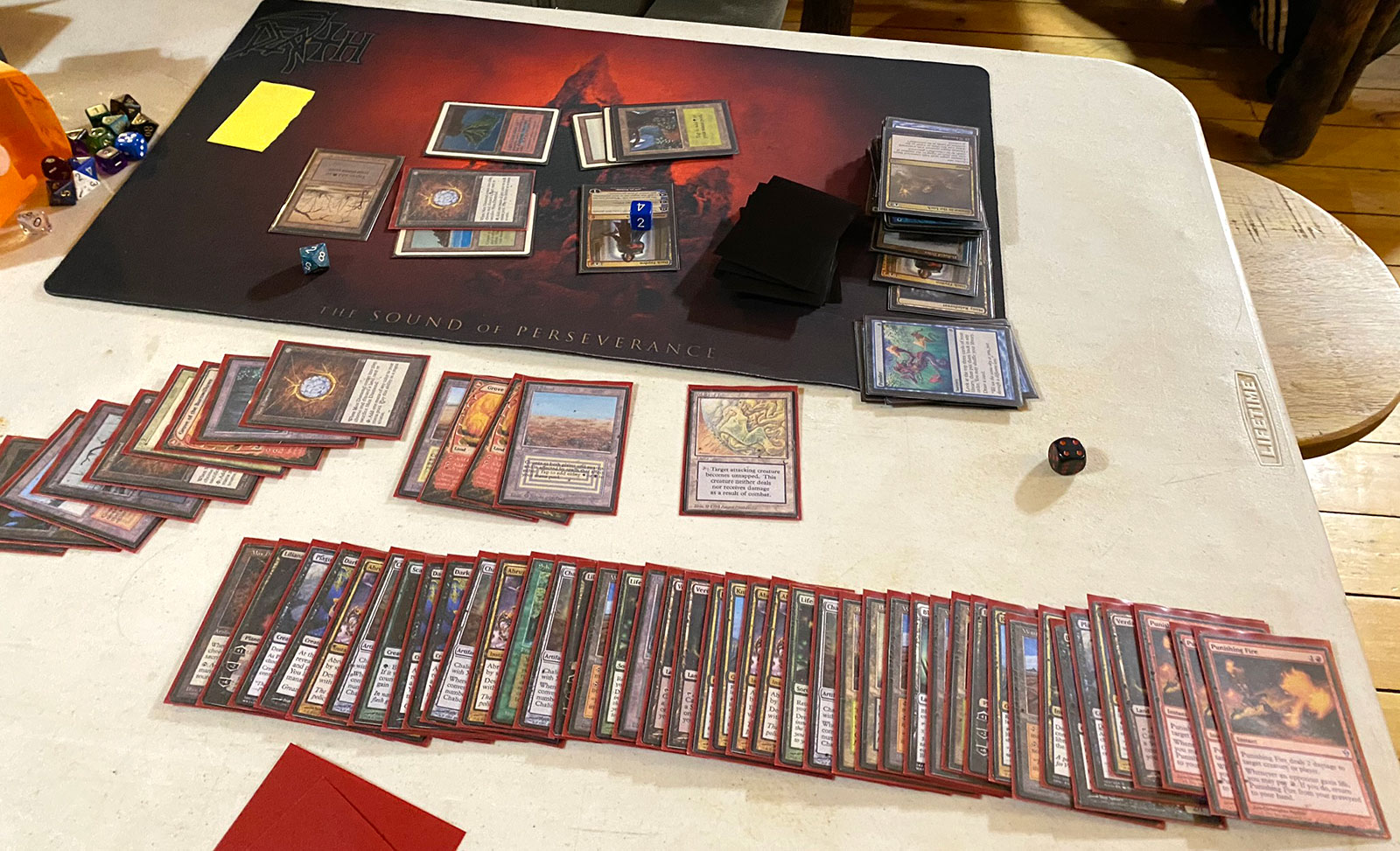 Baller Revised 40 Butzen (Mono Red JuggernAtog) vs. MacDougall (Mono White Millstone)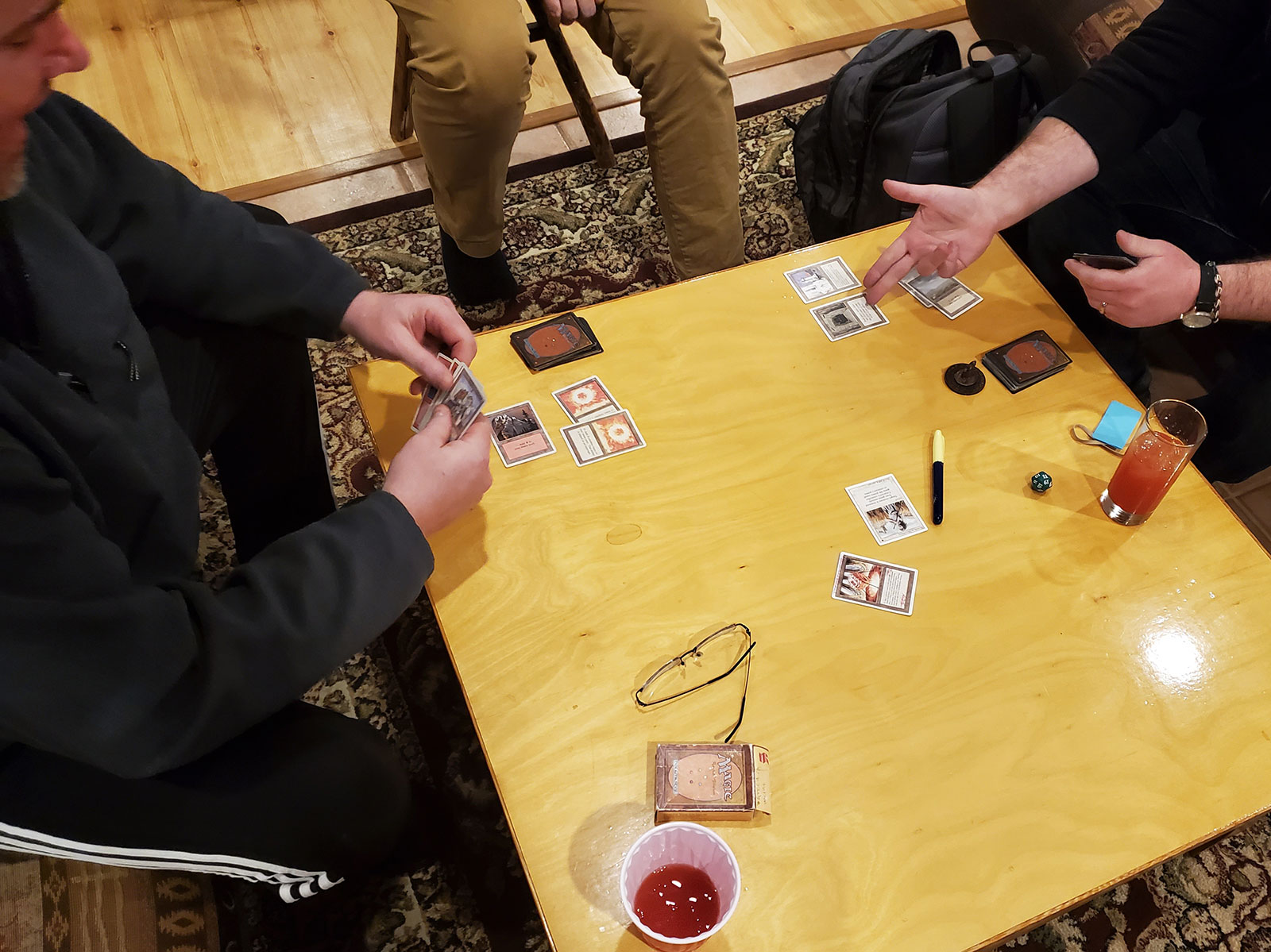 Baller Revised 40 Vincent (Flare RGB) vs. Velasco (Black Red Rats)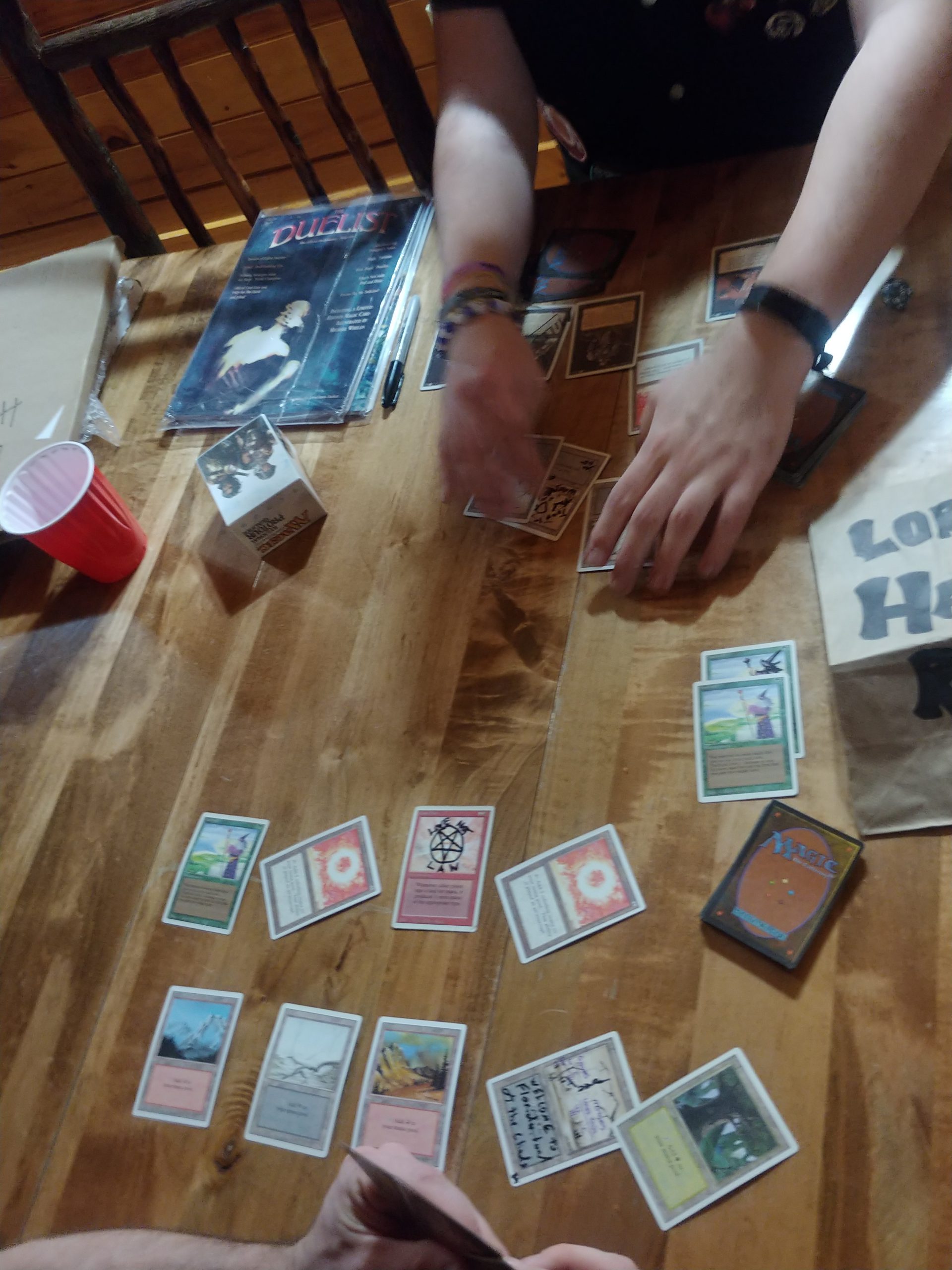 Baller Revised 40 Dotterer (Mono Blue Millstone) vs. MacDougall (Mono White Millstone)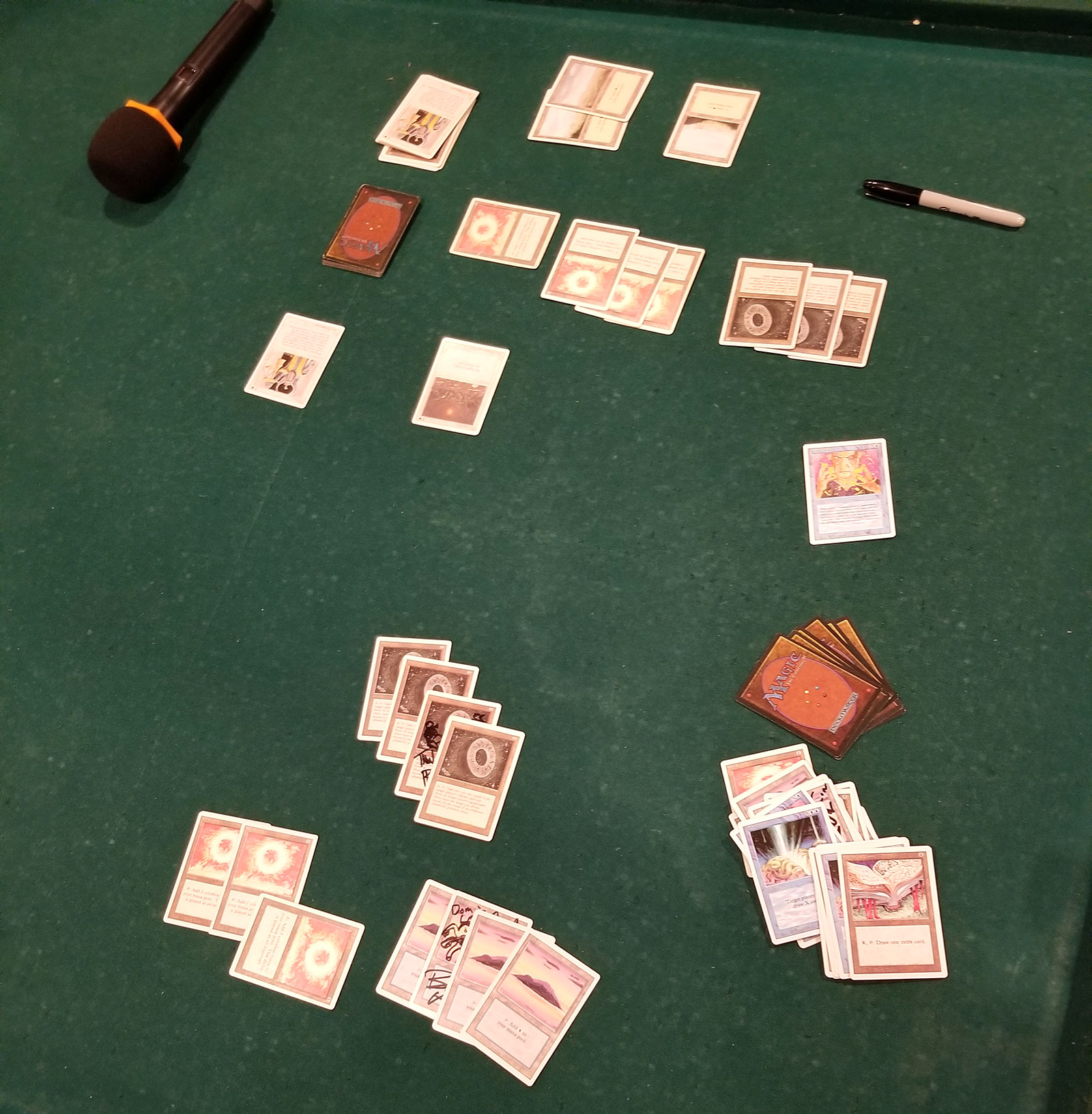 Gaming Everywhere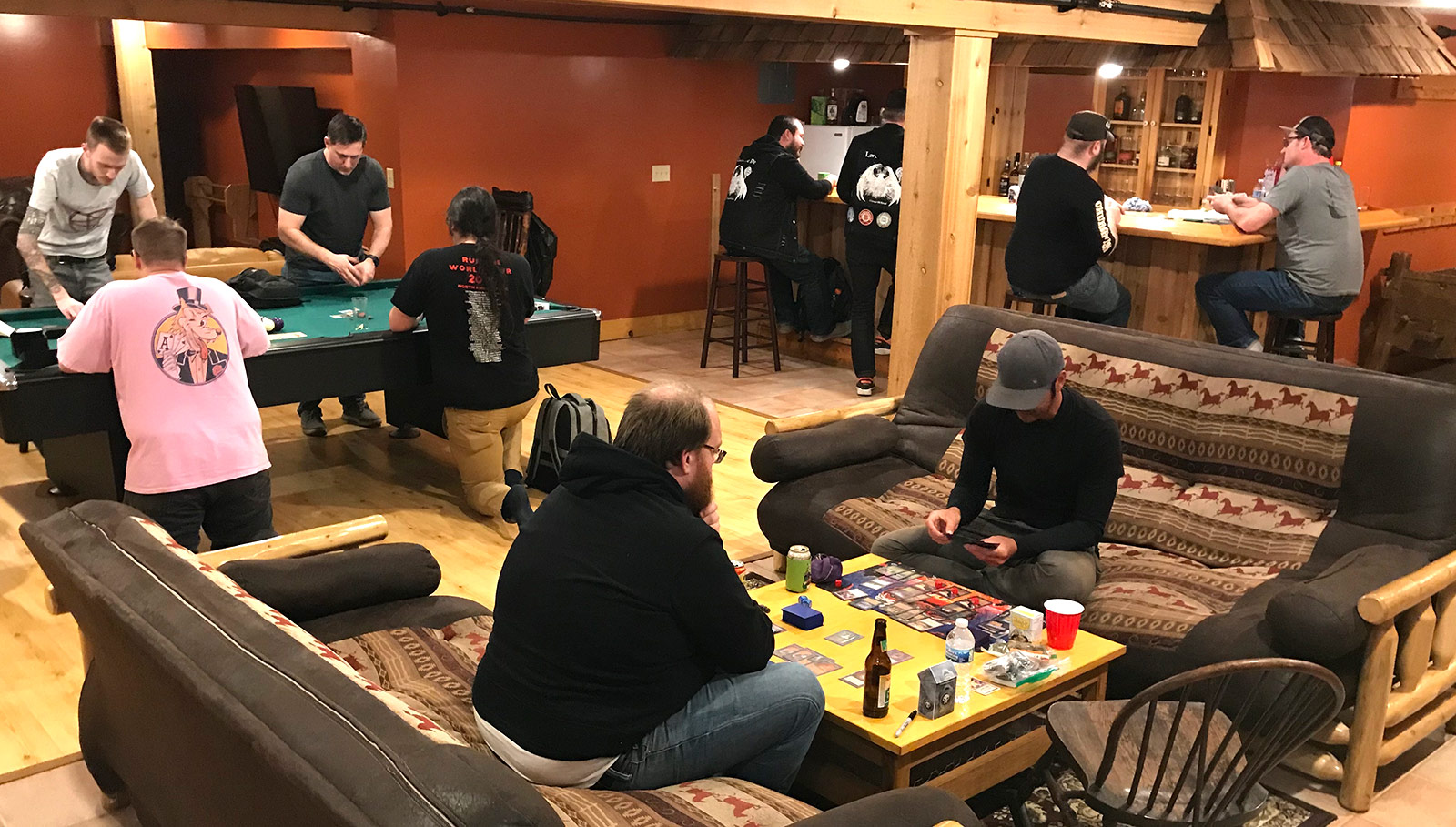 Lords' Haus, Pool Party Area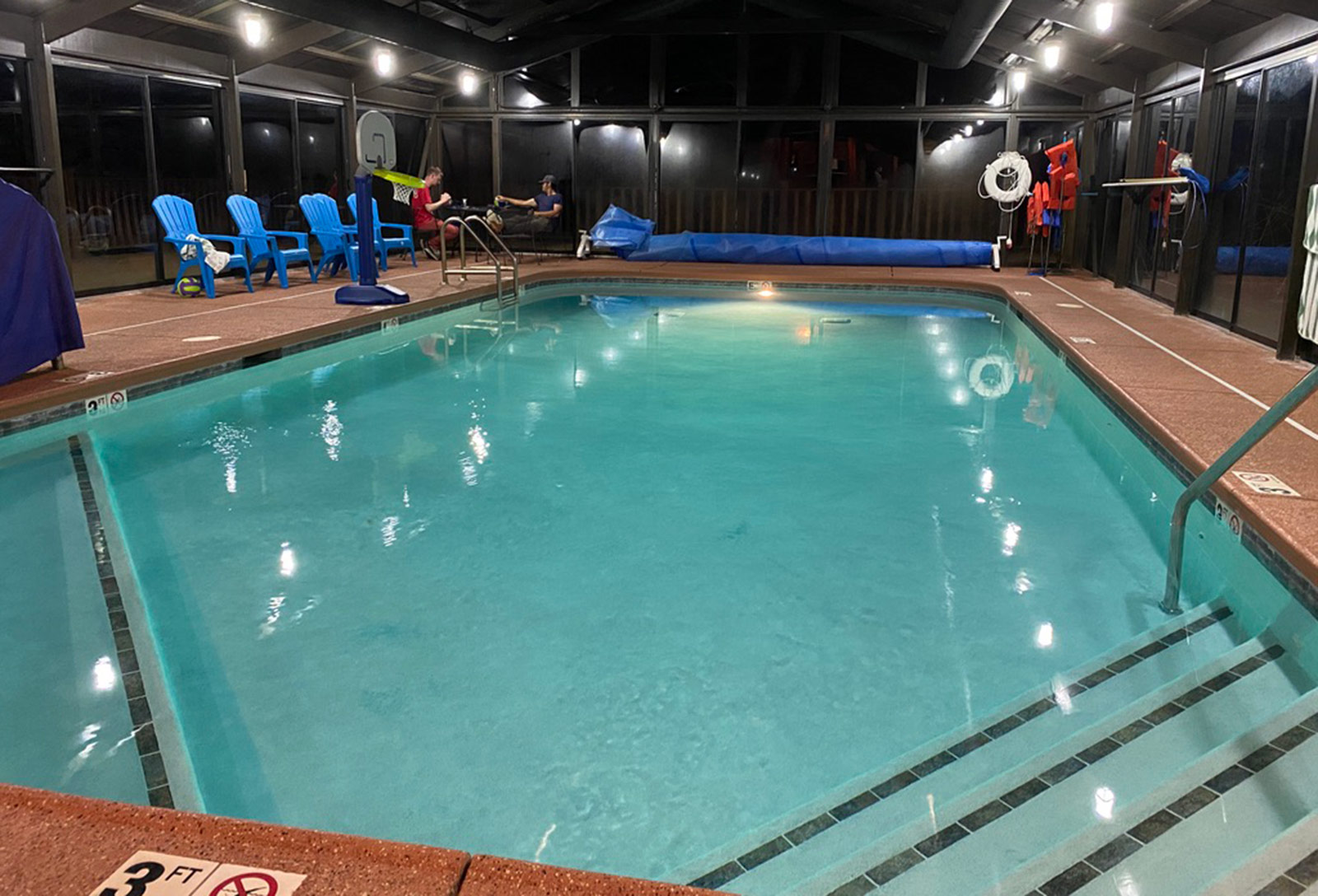 Lords' Haus, The Birdhaus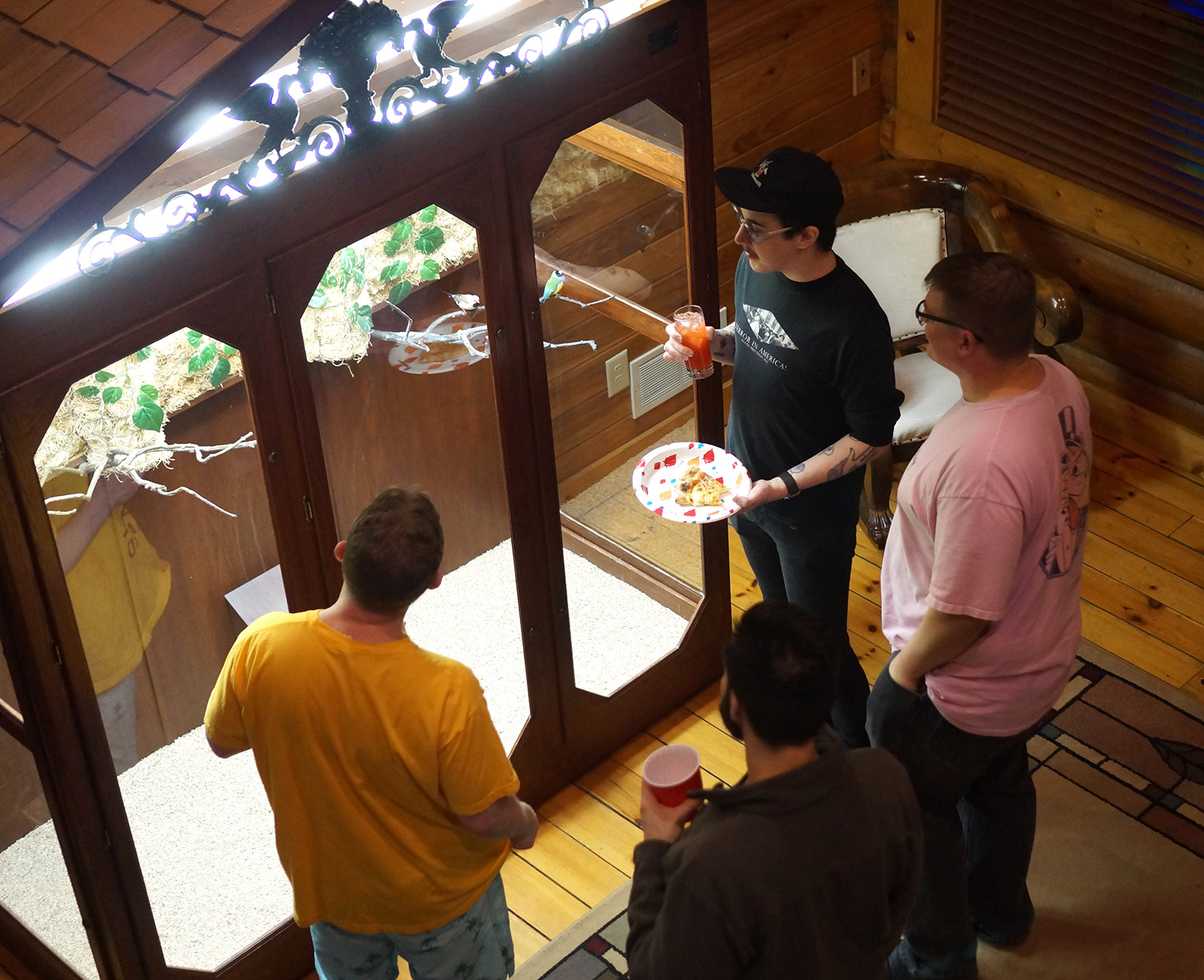 Lords' Haus, Recovery Chambers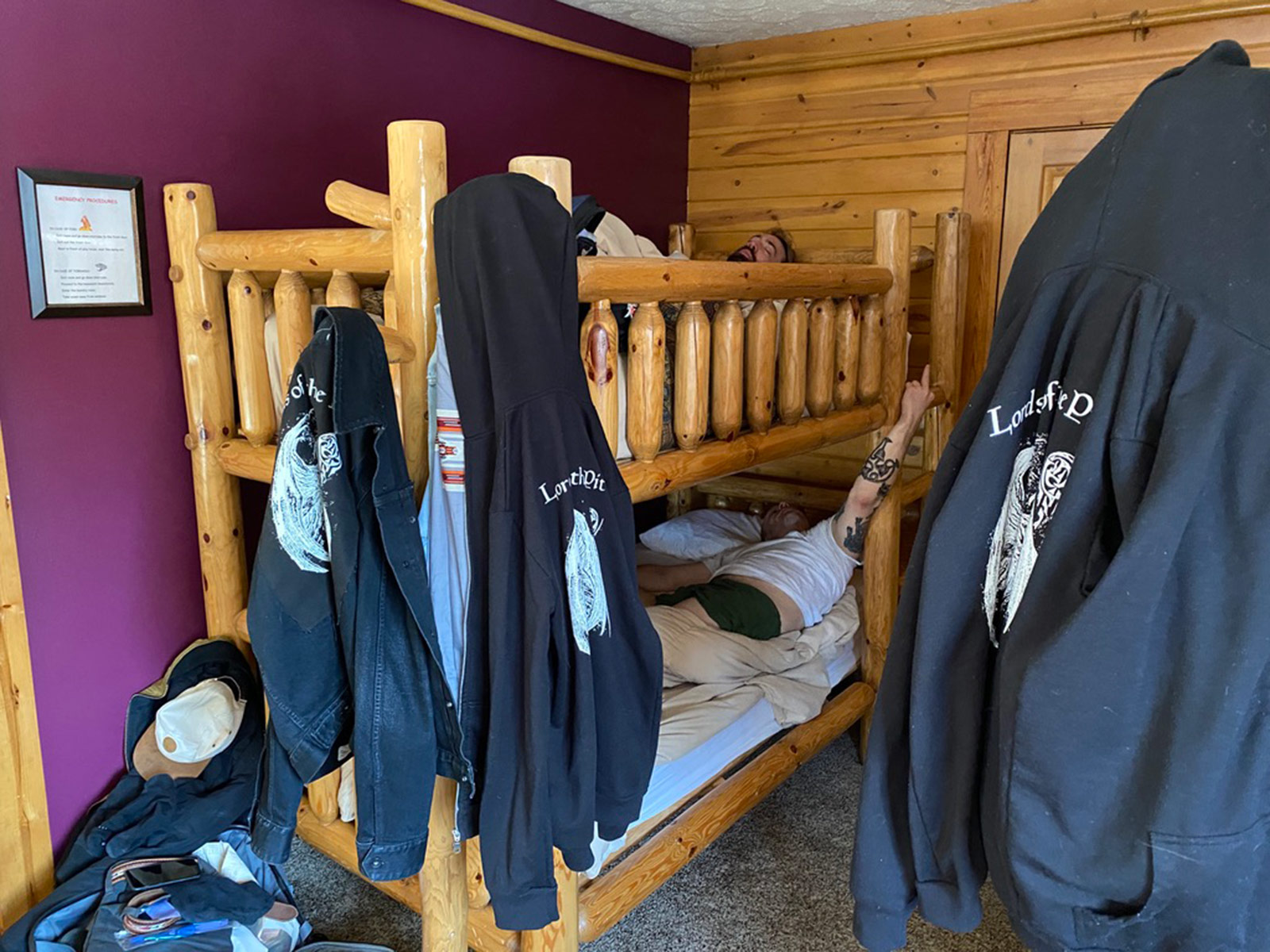 Butzen and Dunaway Discussing Wisconsin Old Fashioneds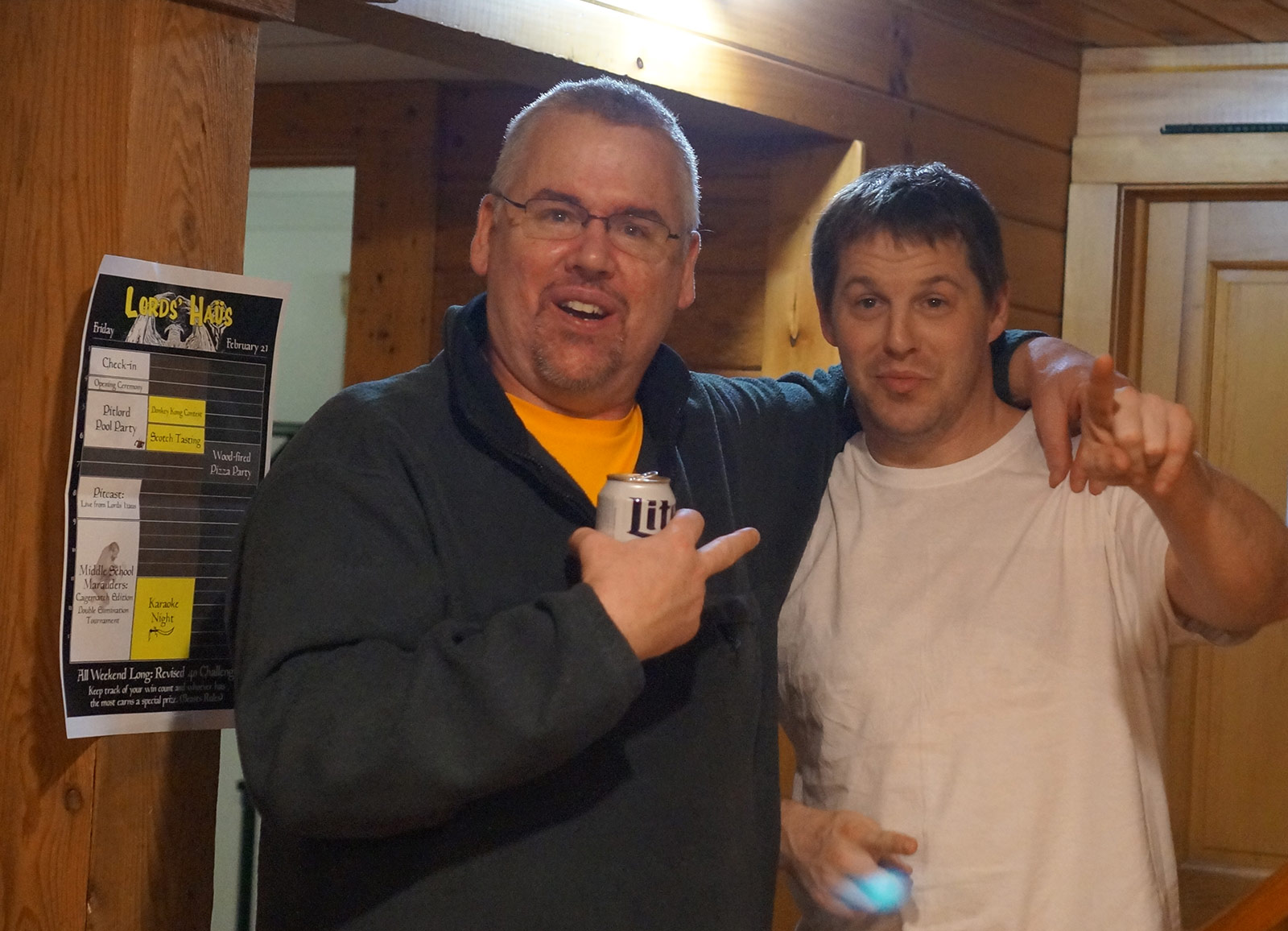 Scotch Tasting with Shane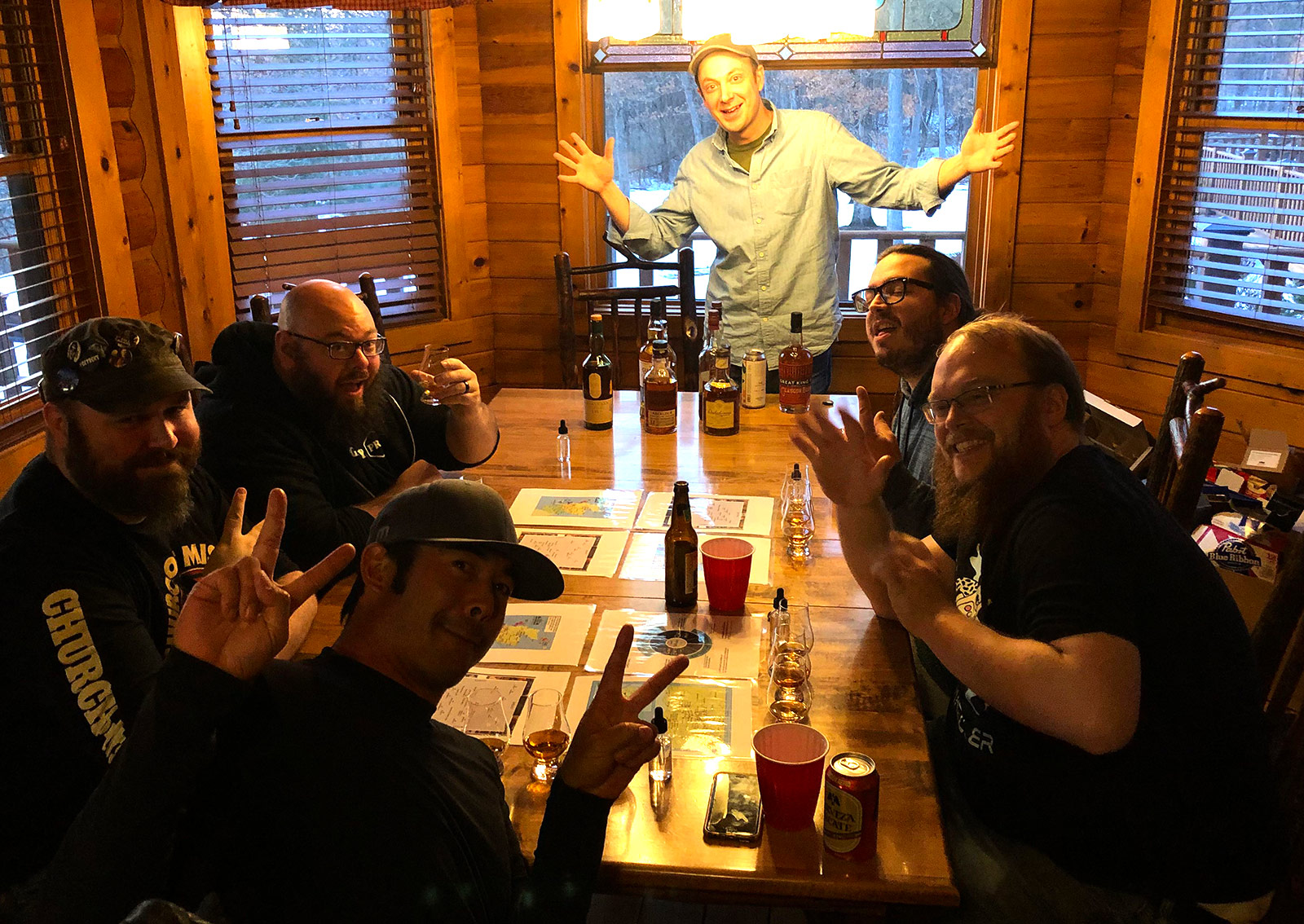 Expressions of Scotland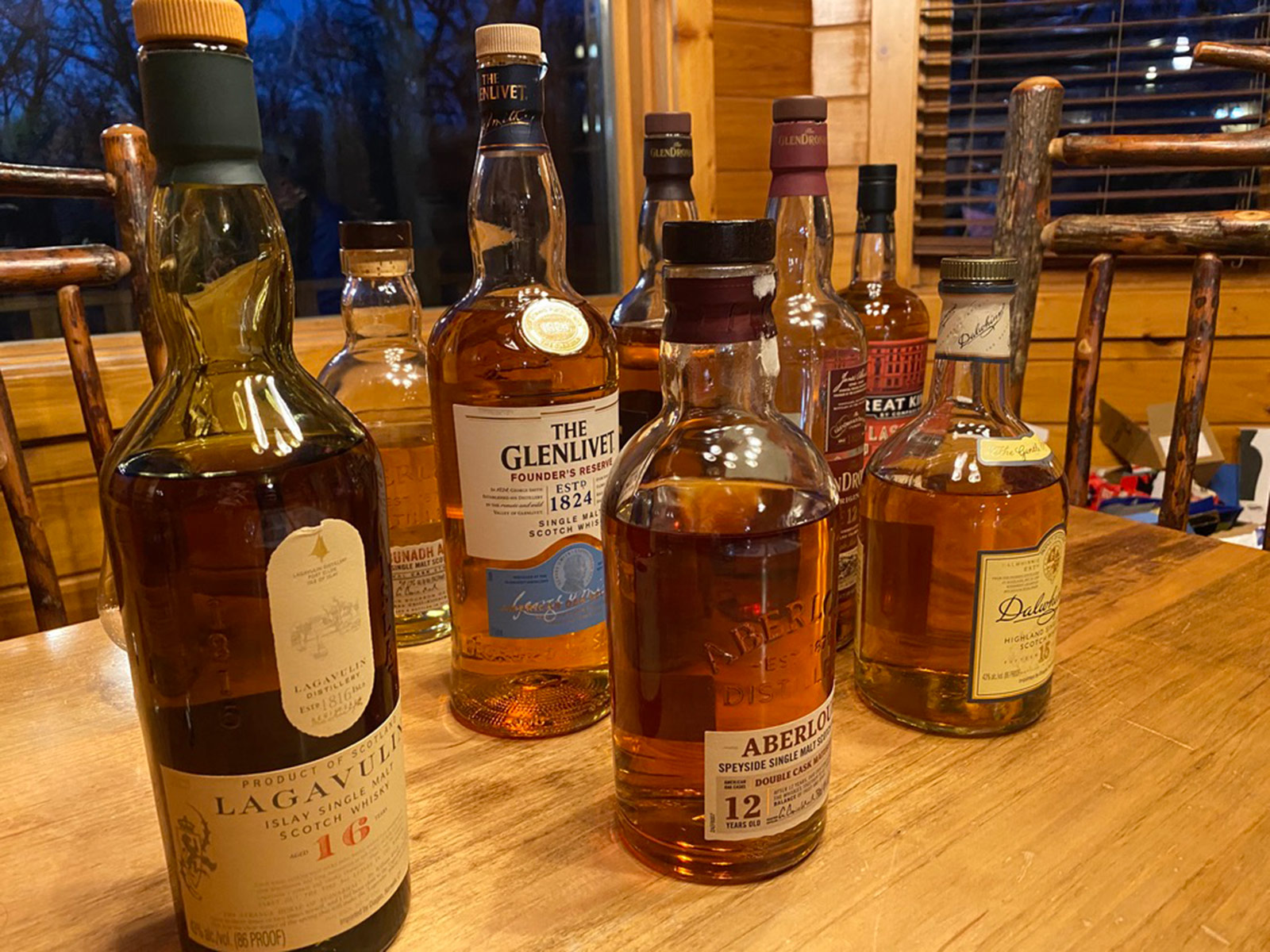 Pitcast, Live from Lords' Haus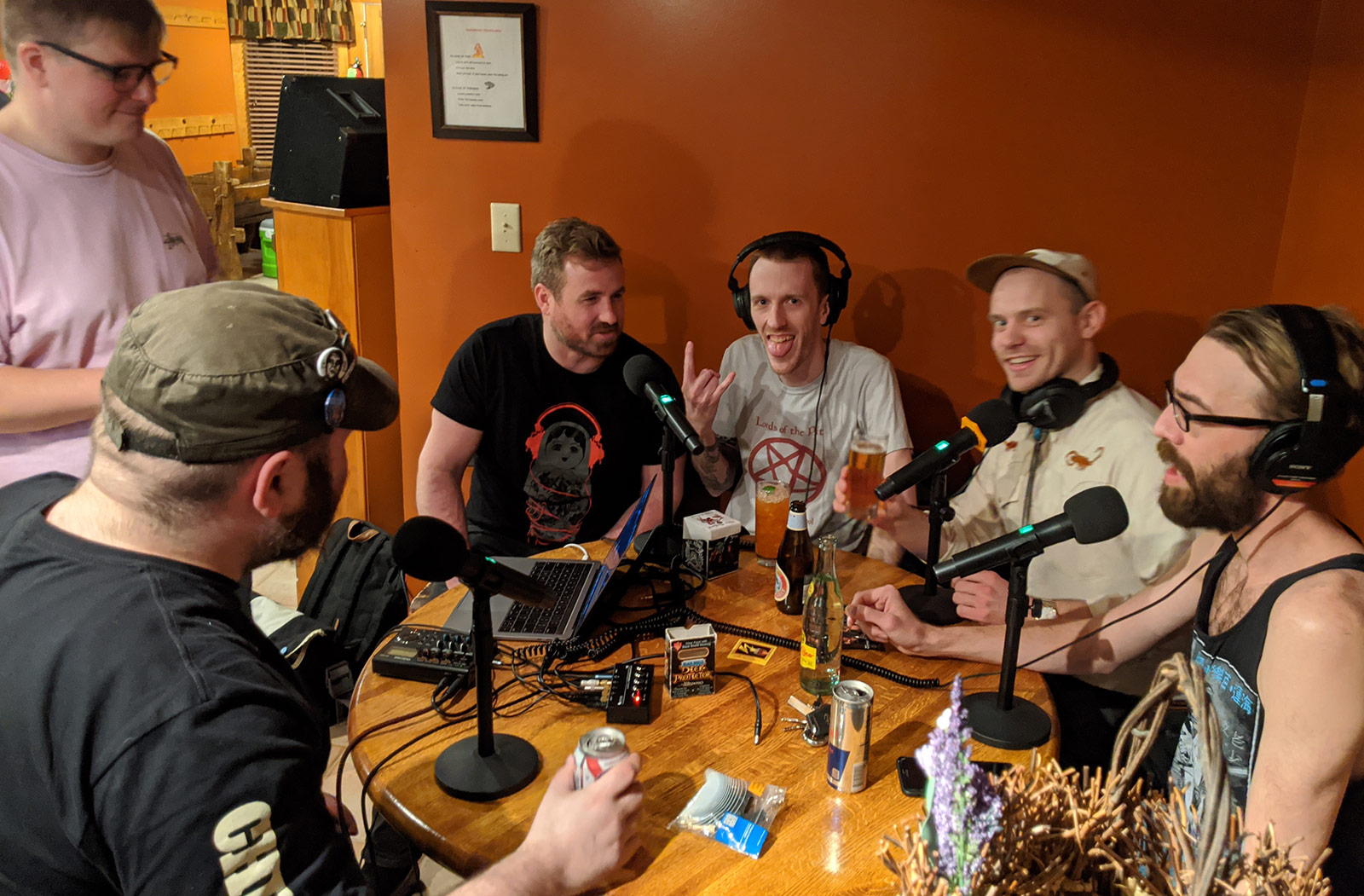 Shaman Ben, Live from Lords' Haus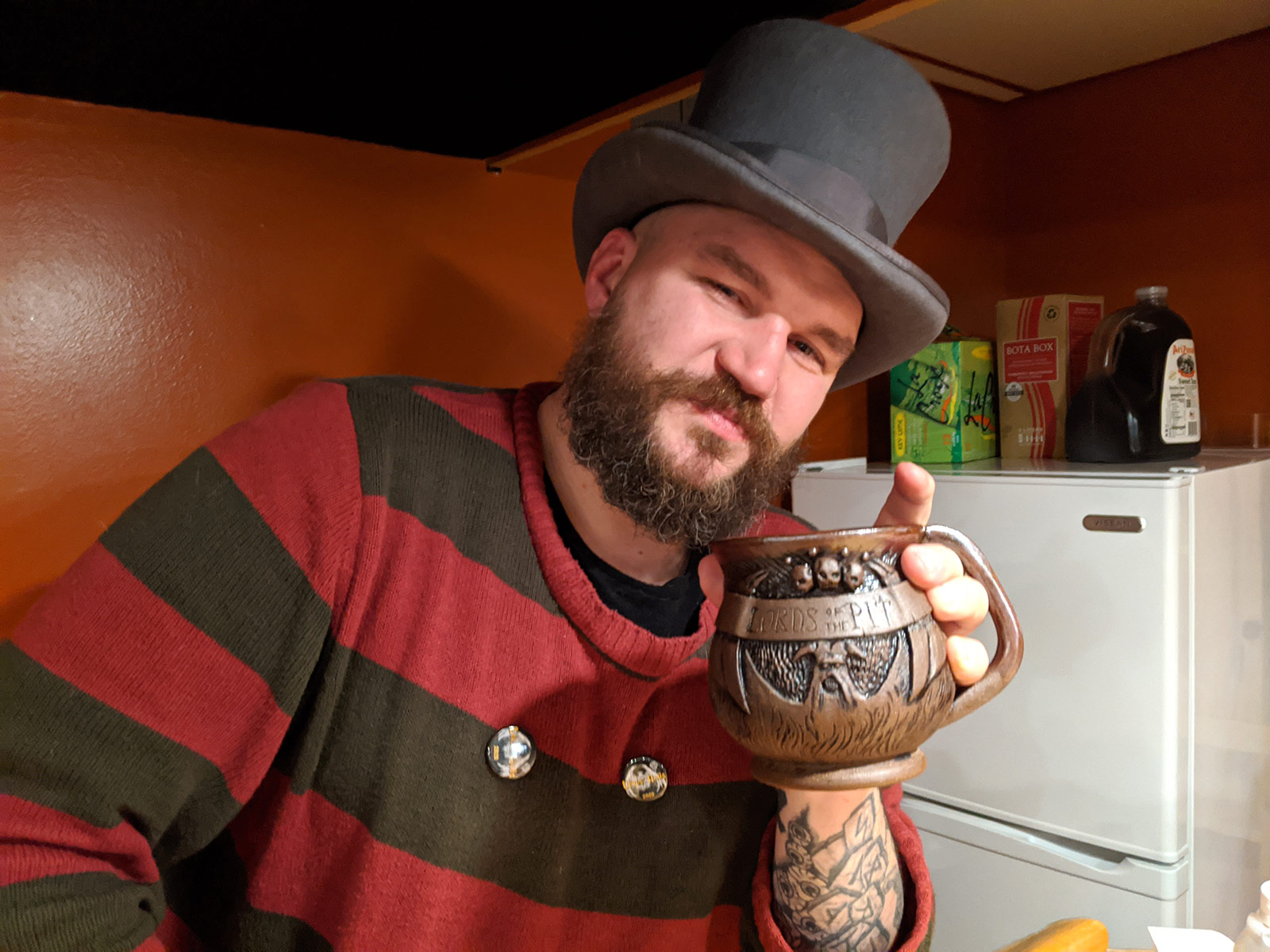 Orb Flipping Madness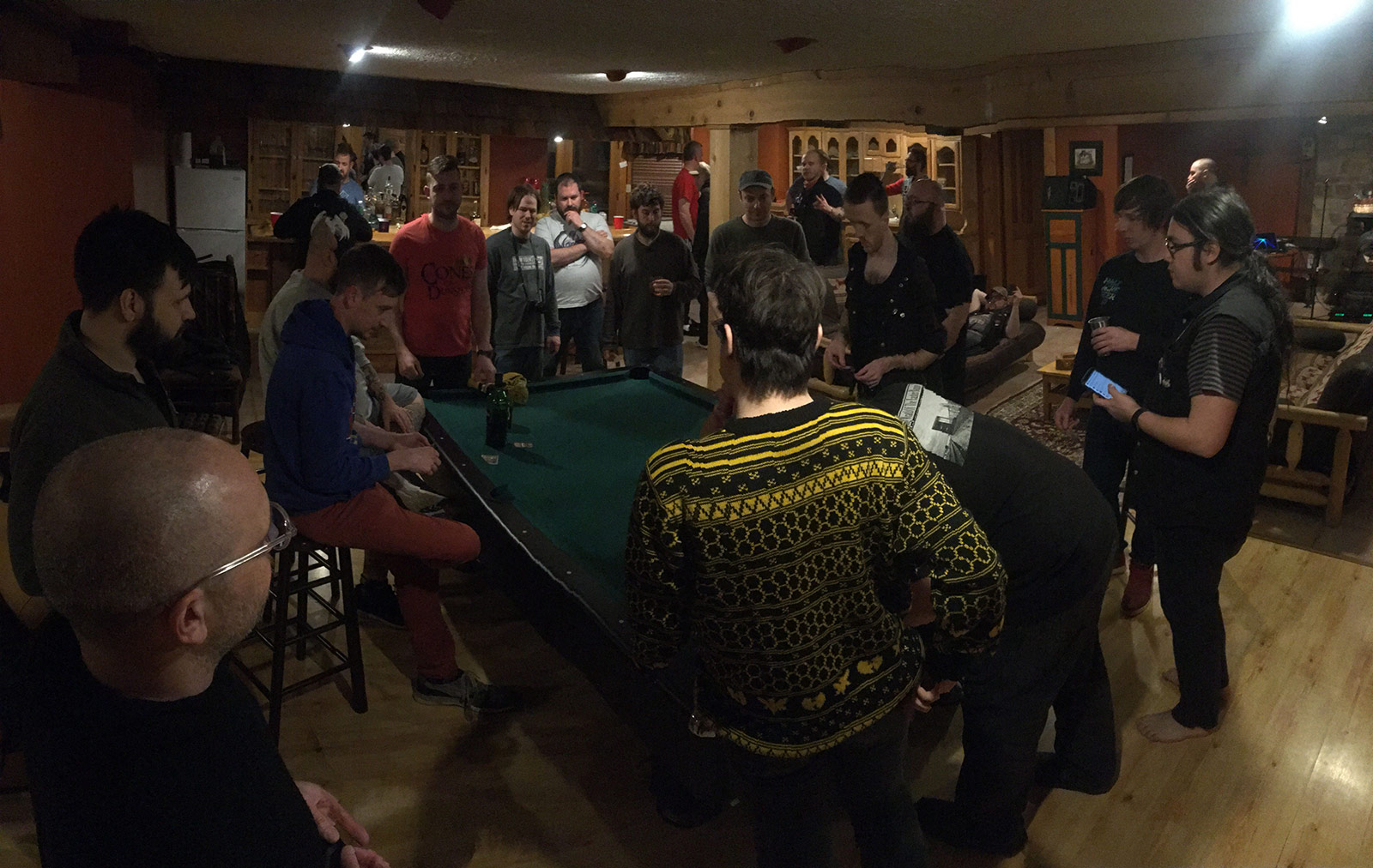 Orb Flipping Madness, Krohlow from 3+ Feet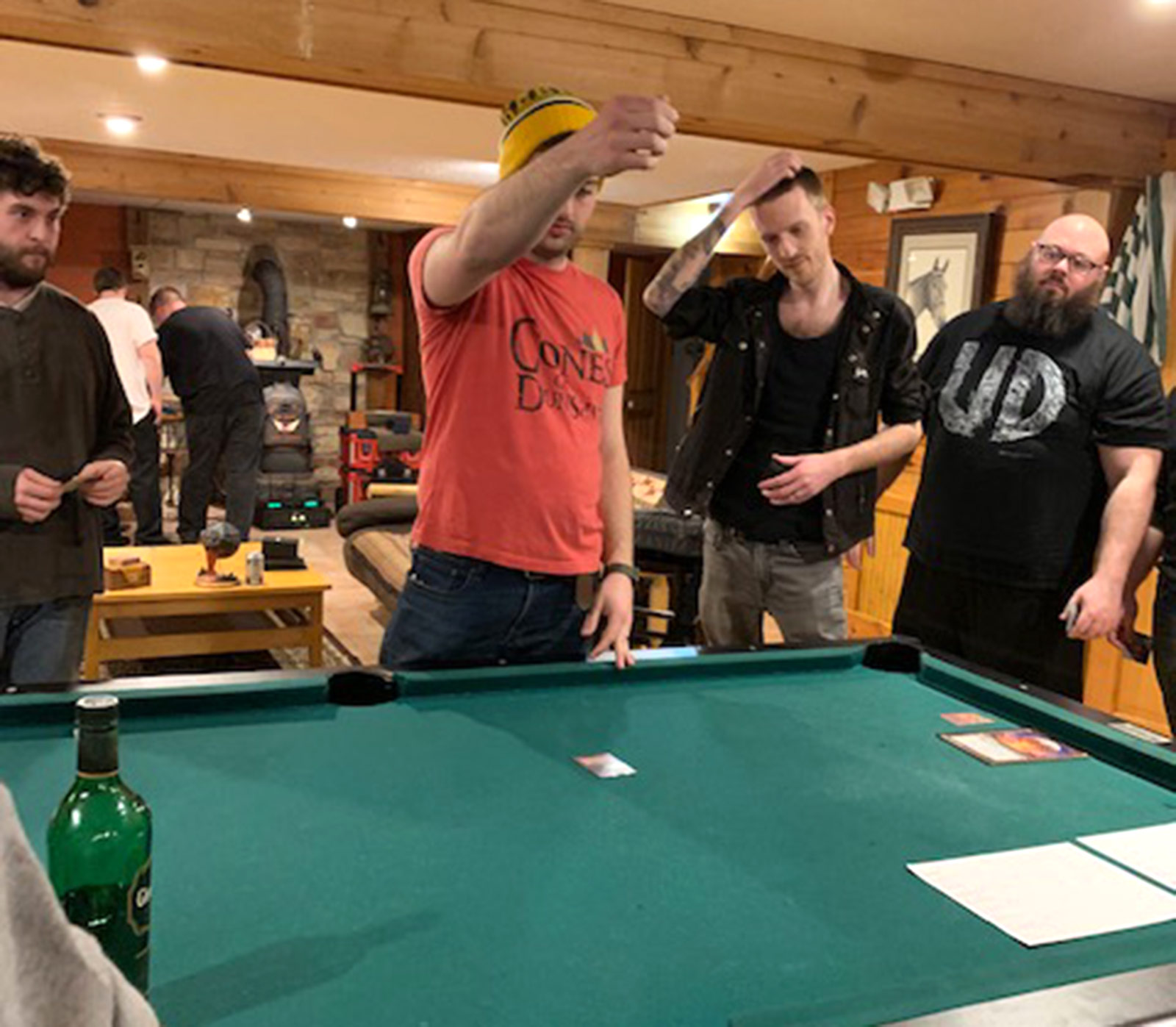 Orb Flipping Madness, Semmens Over Two Coupes of Malort


Orb Flipping Madness, Jaco Off Mullen's Shoulder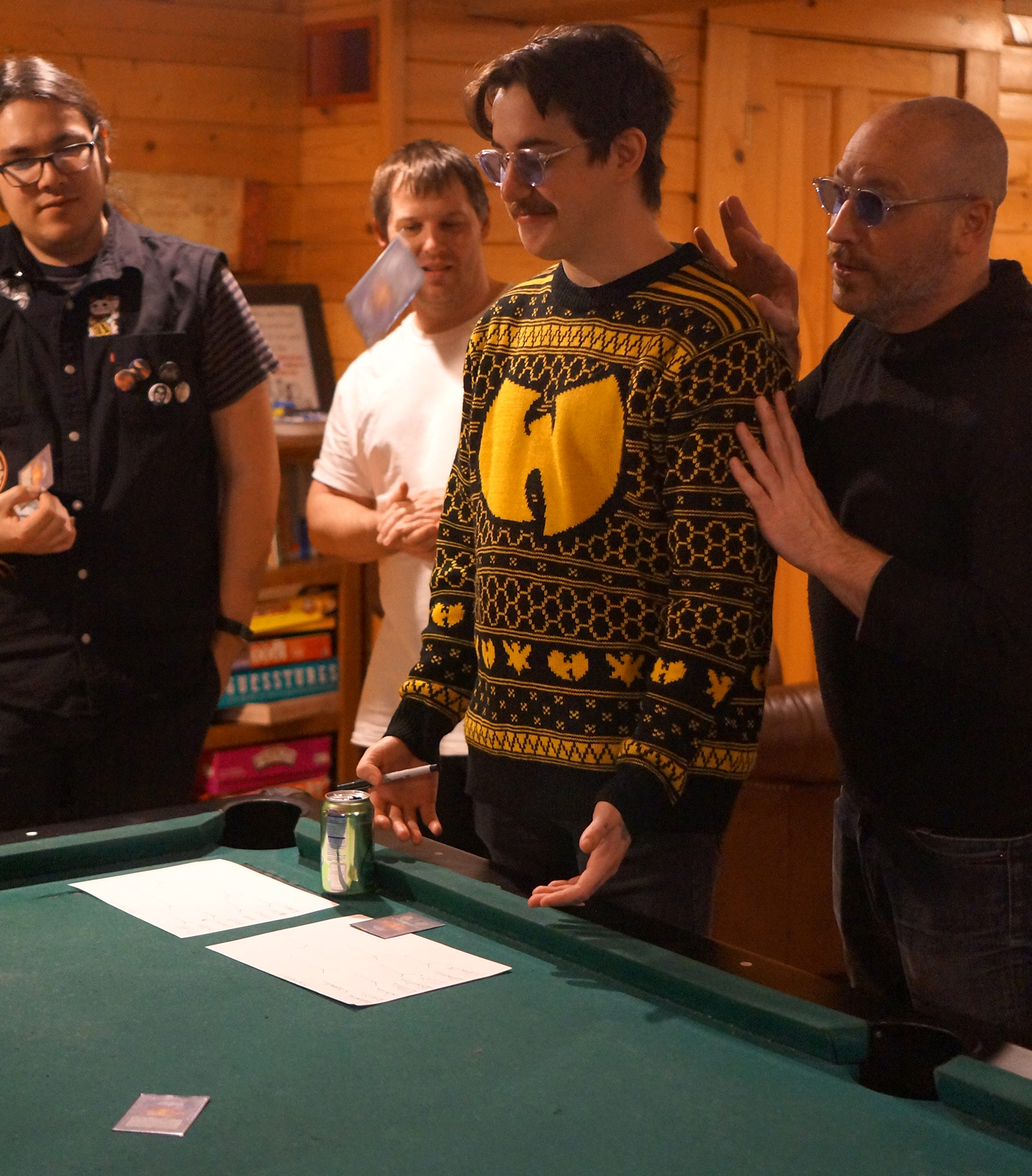 Orb Flipping Madness, Walker Behind the Neck No Look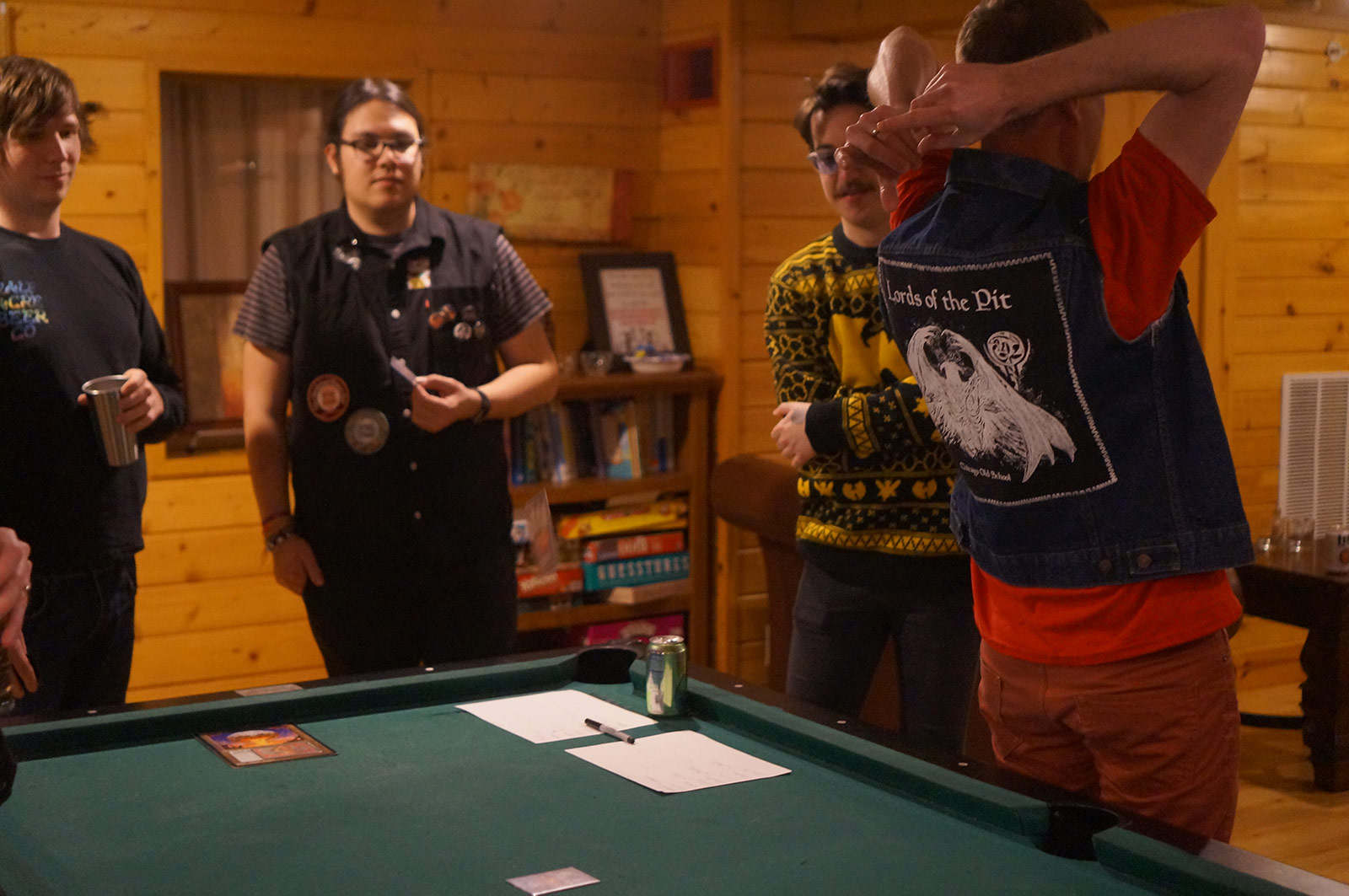 Orb Flipping Madness, Mullen From the Ceiling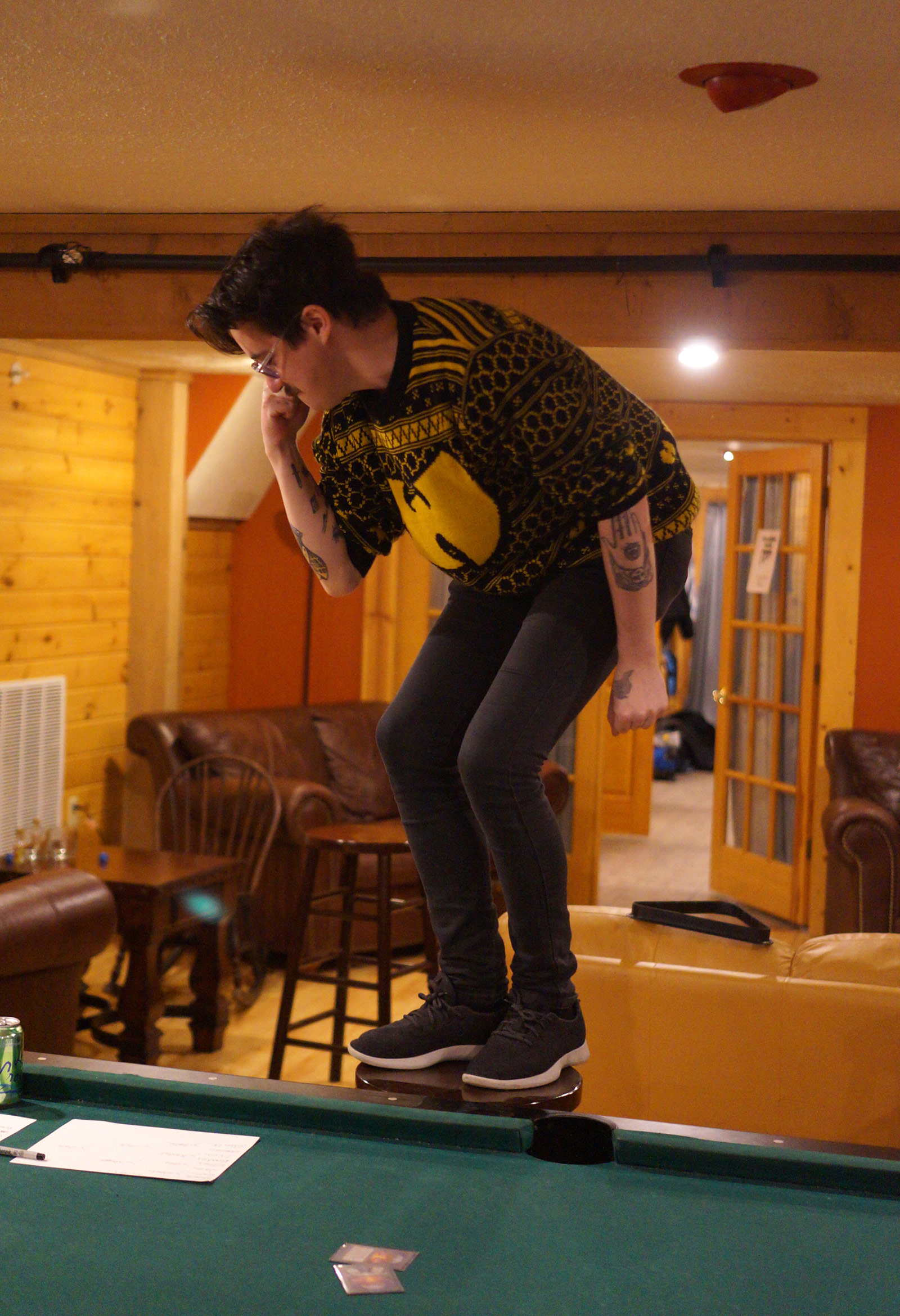 Orb Flipping Madness, Mullen Wins!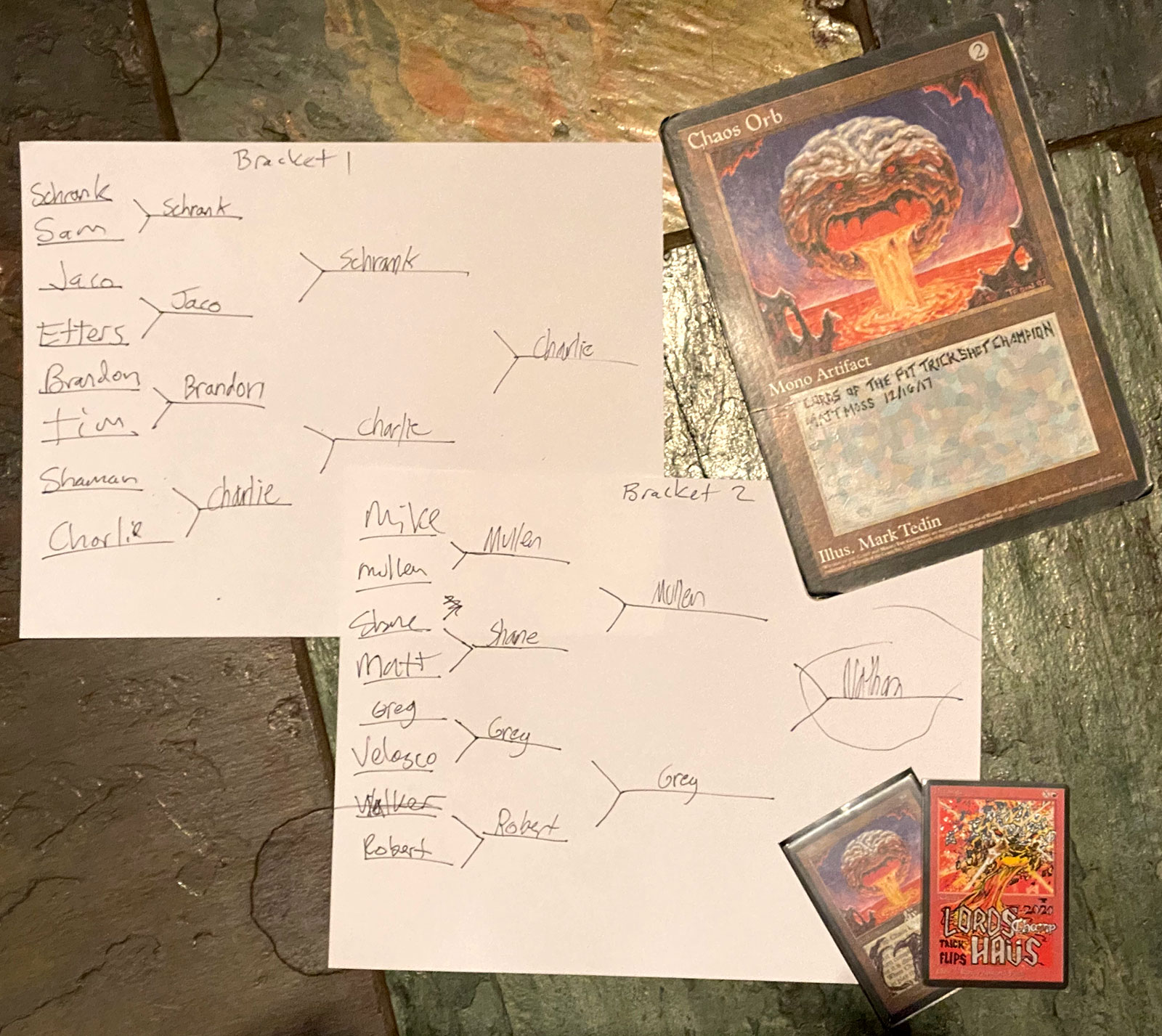 Late Night Karaoke, Piquard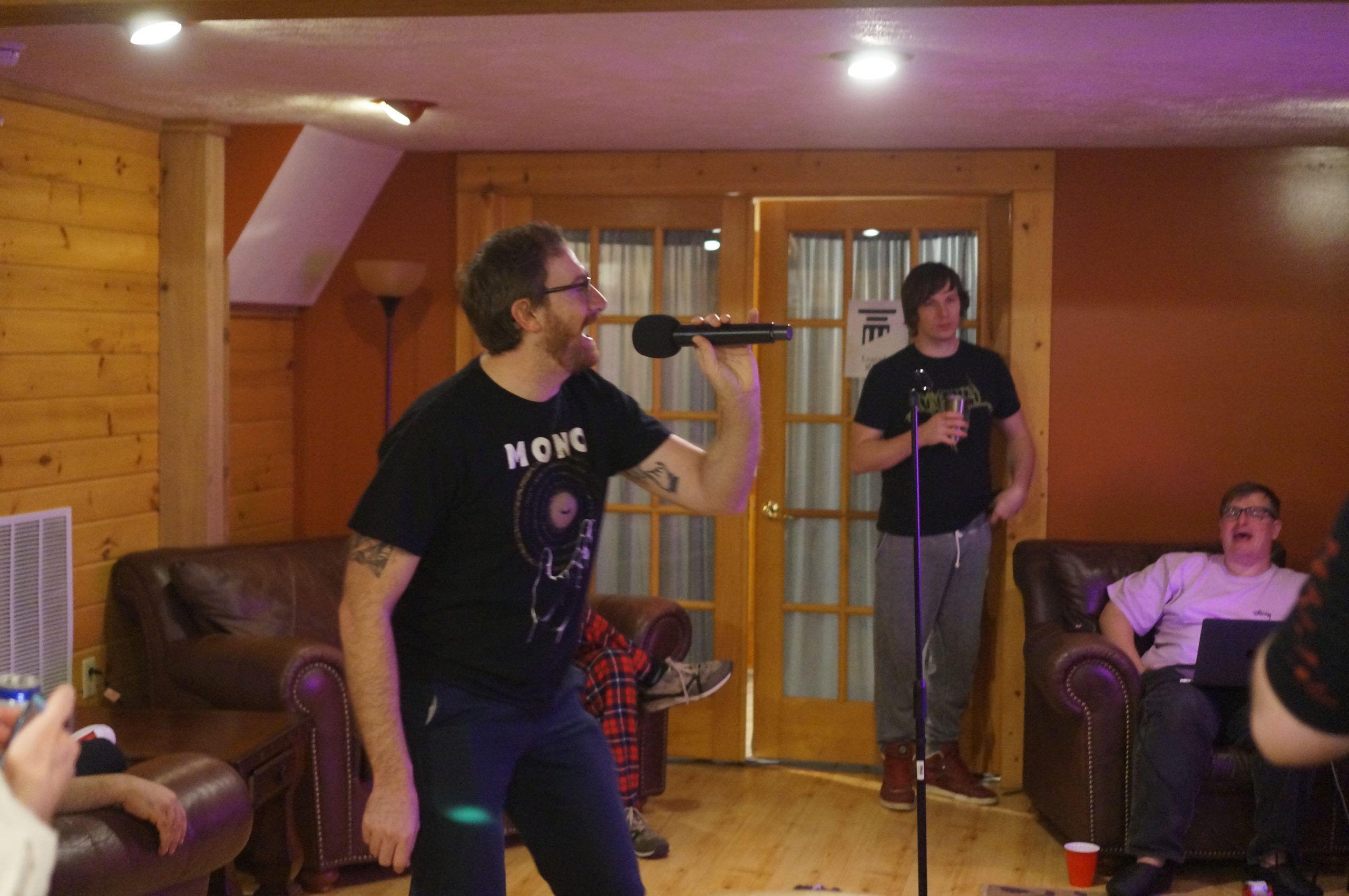 Late Night Karaoke, Petray and Agra Duet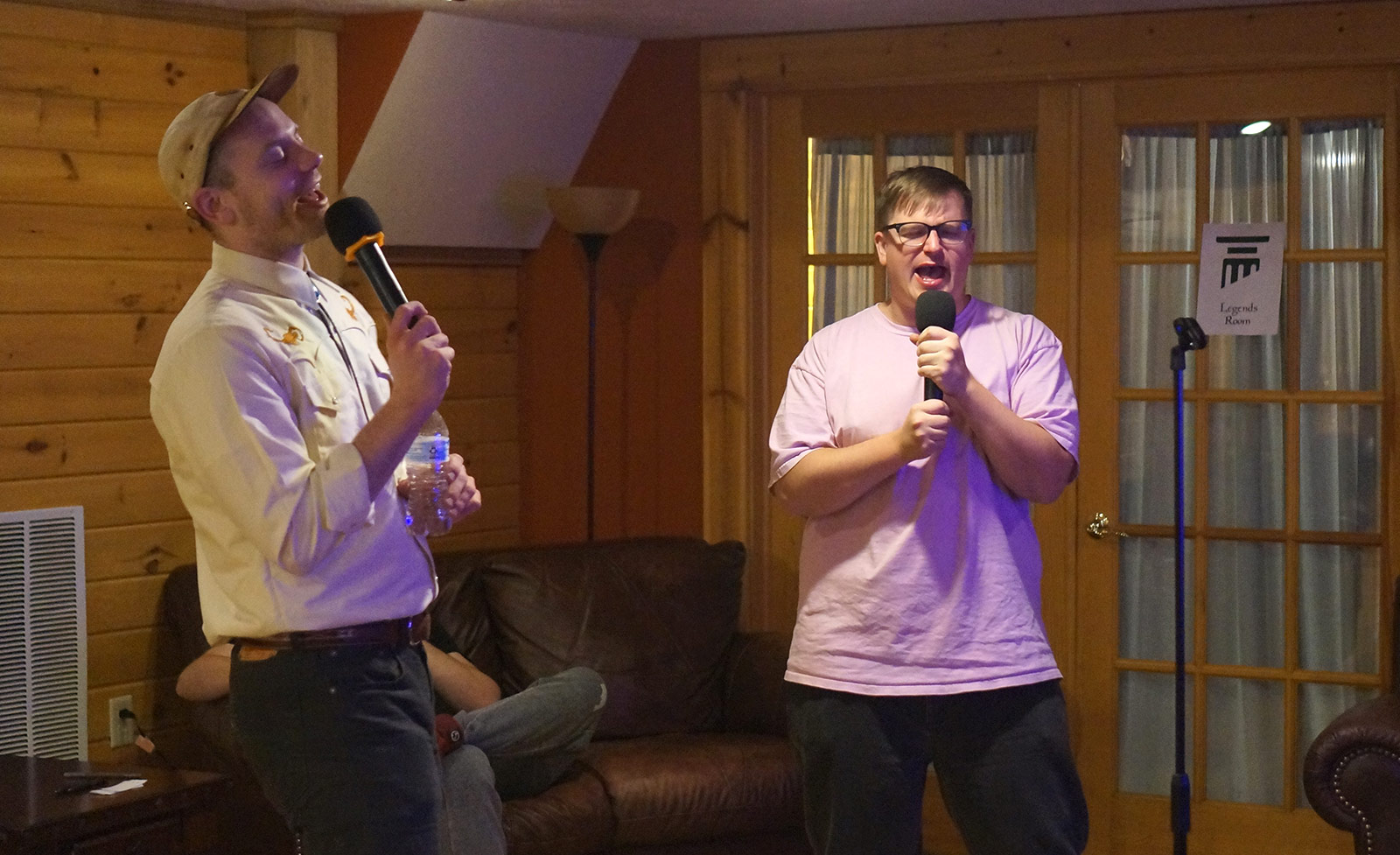 Late Night Karaoke, Butzen Battle Raps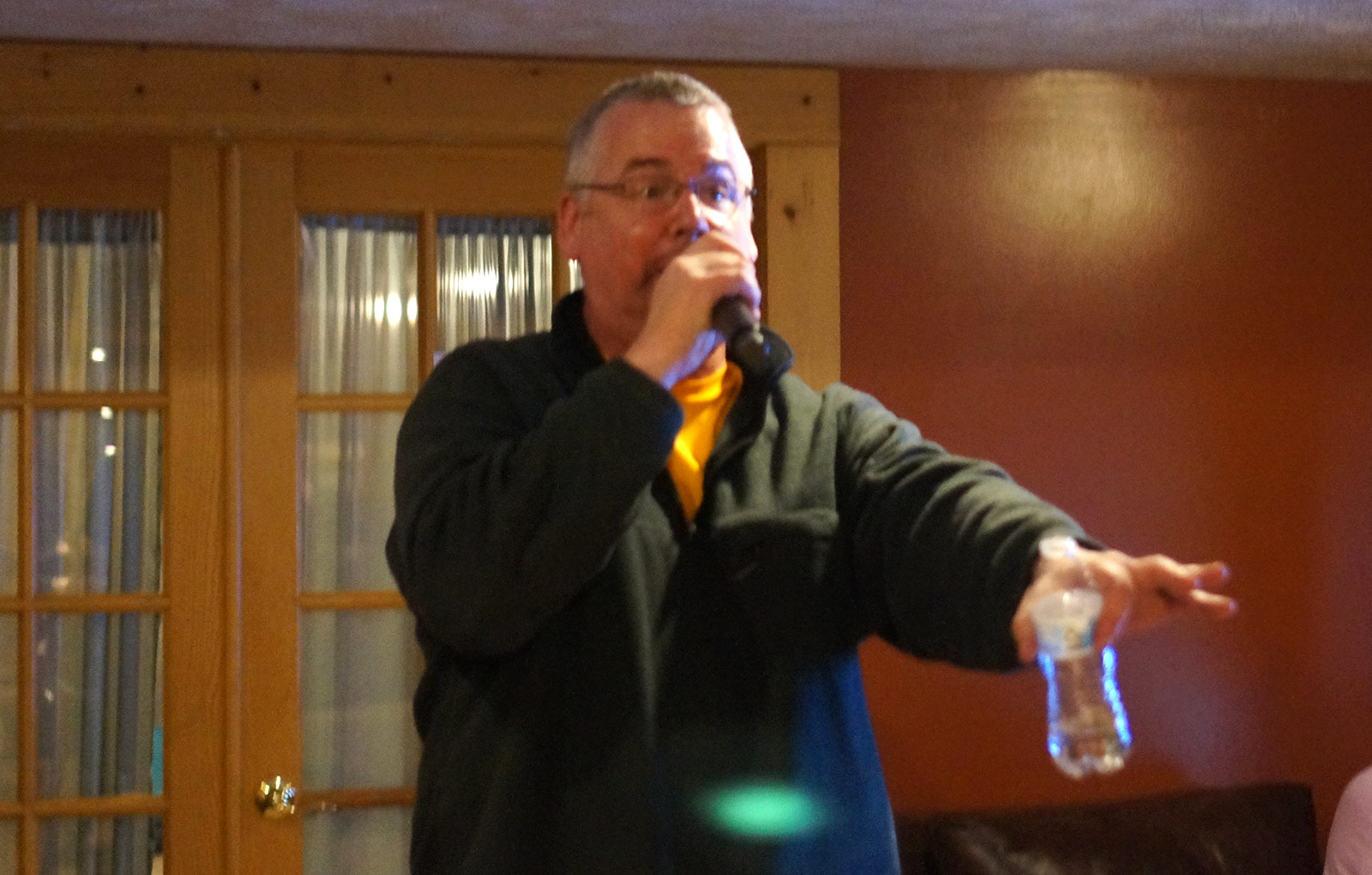 Late Night Karaoke, Sala and Piquard Duet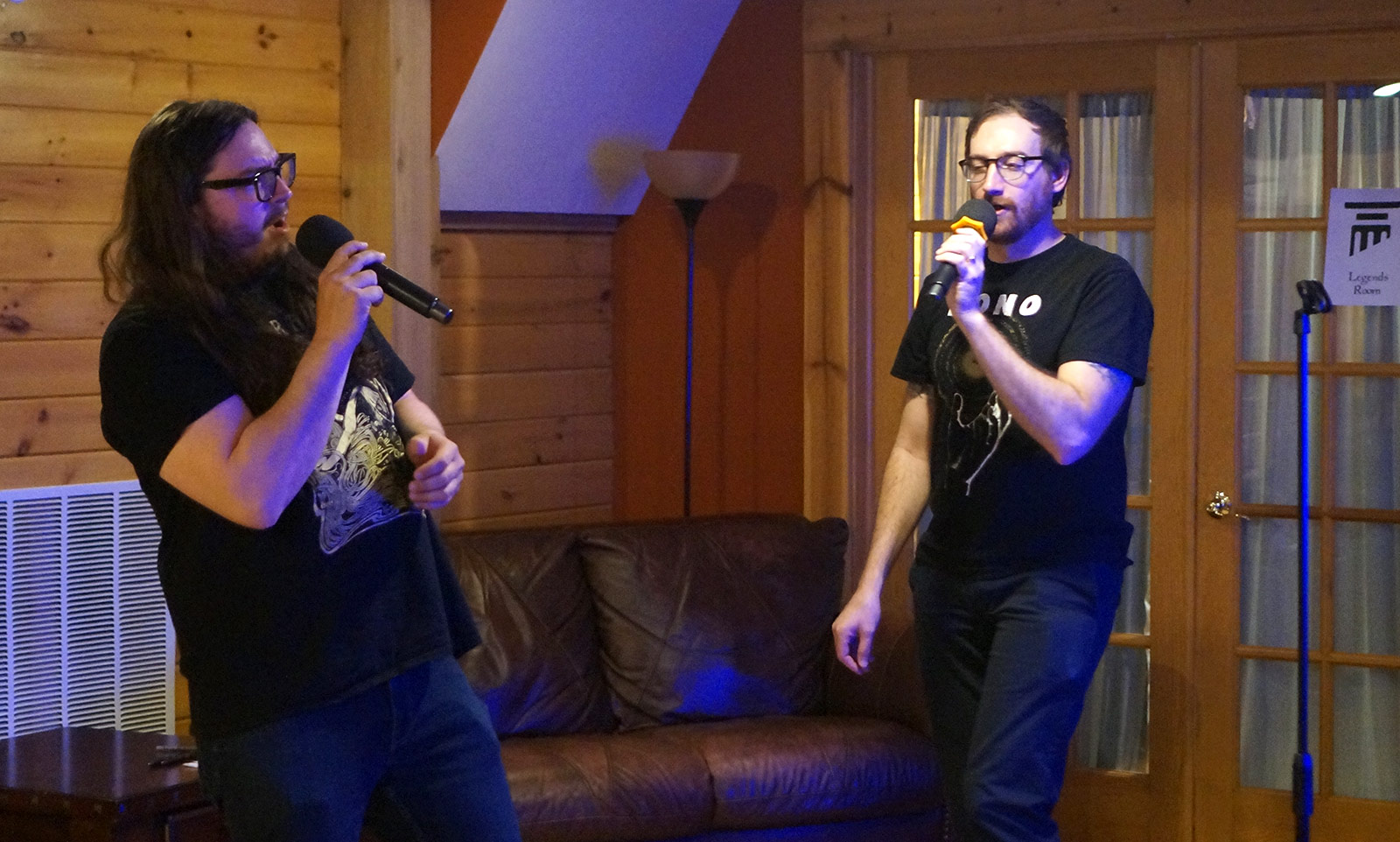 Early Morning Chaos Drafting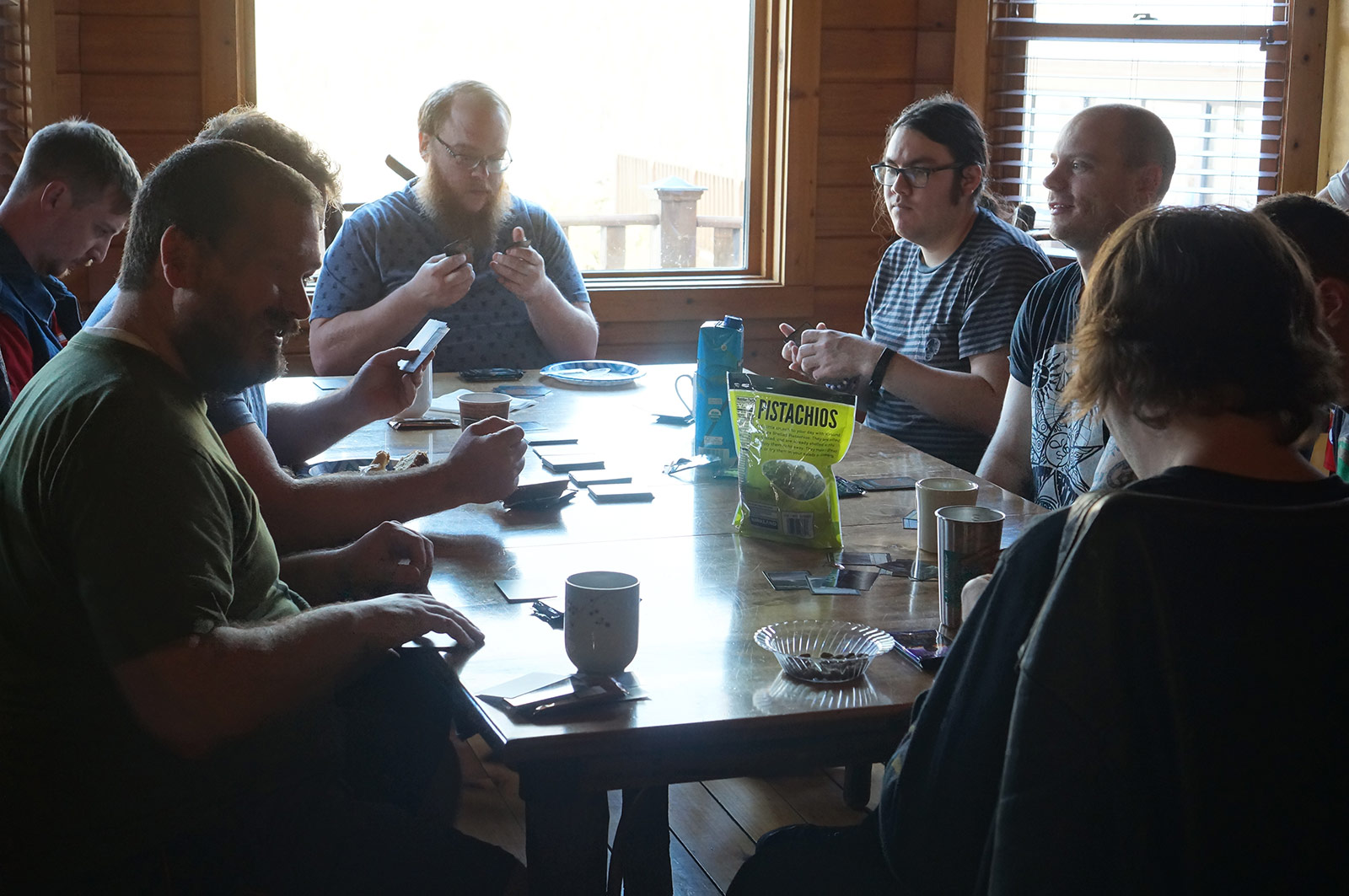 Lords of the Pit, Original Gangsters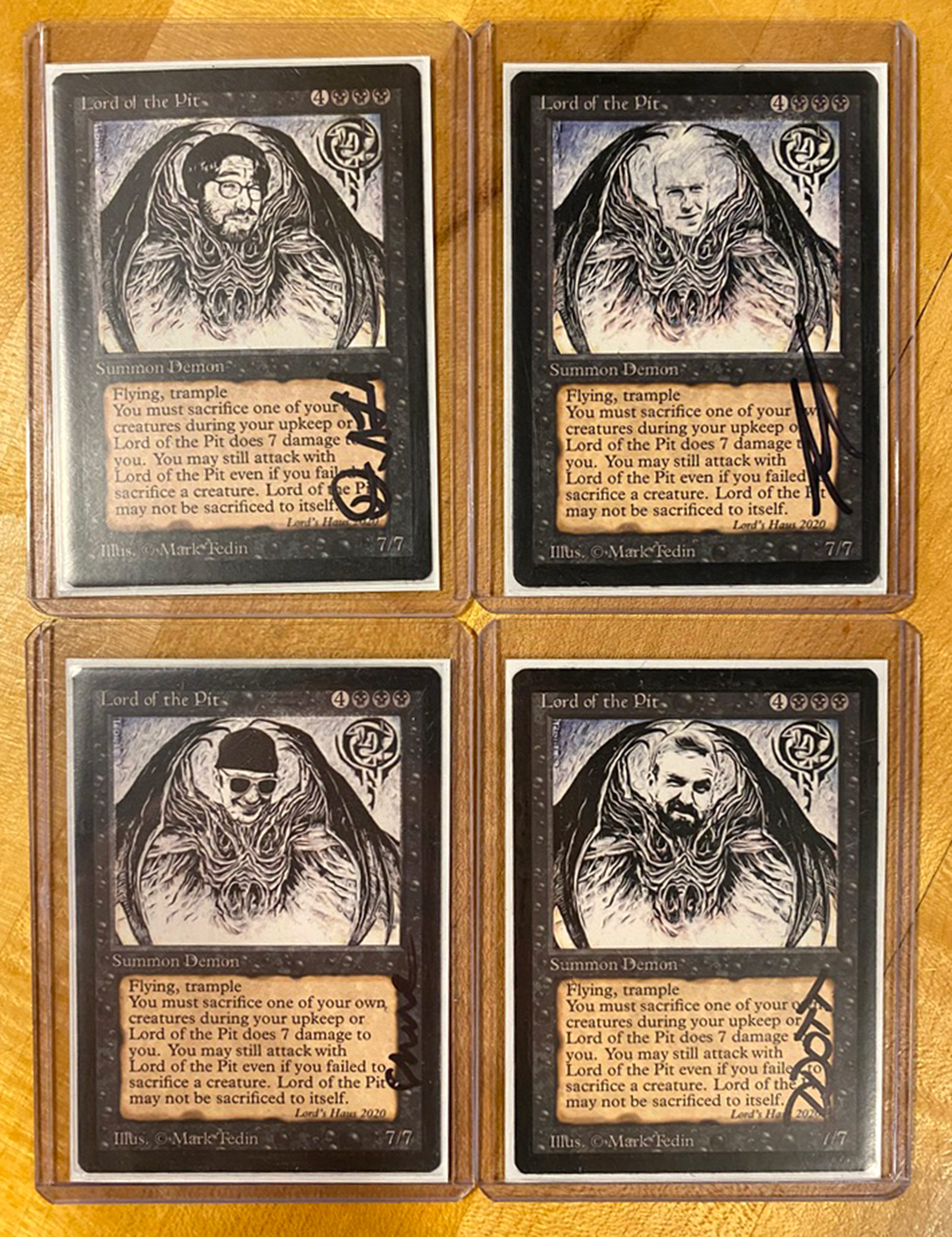 Lords' Haus Bar, A View to a Kill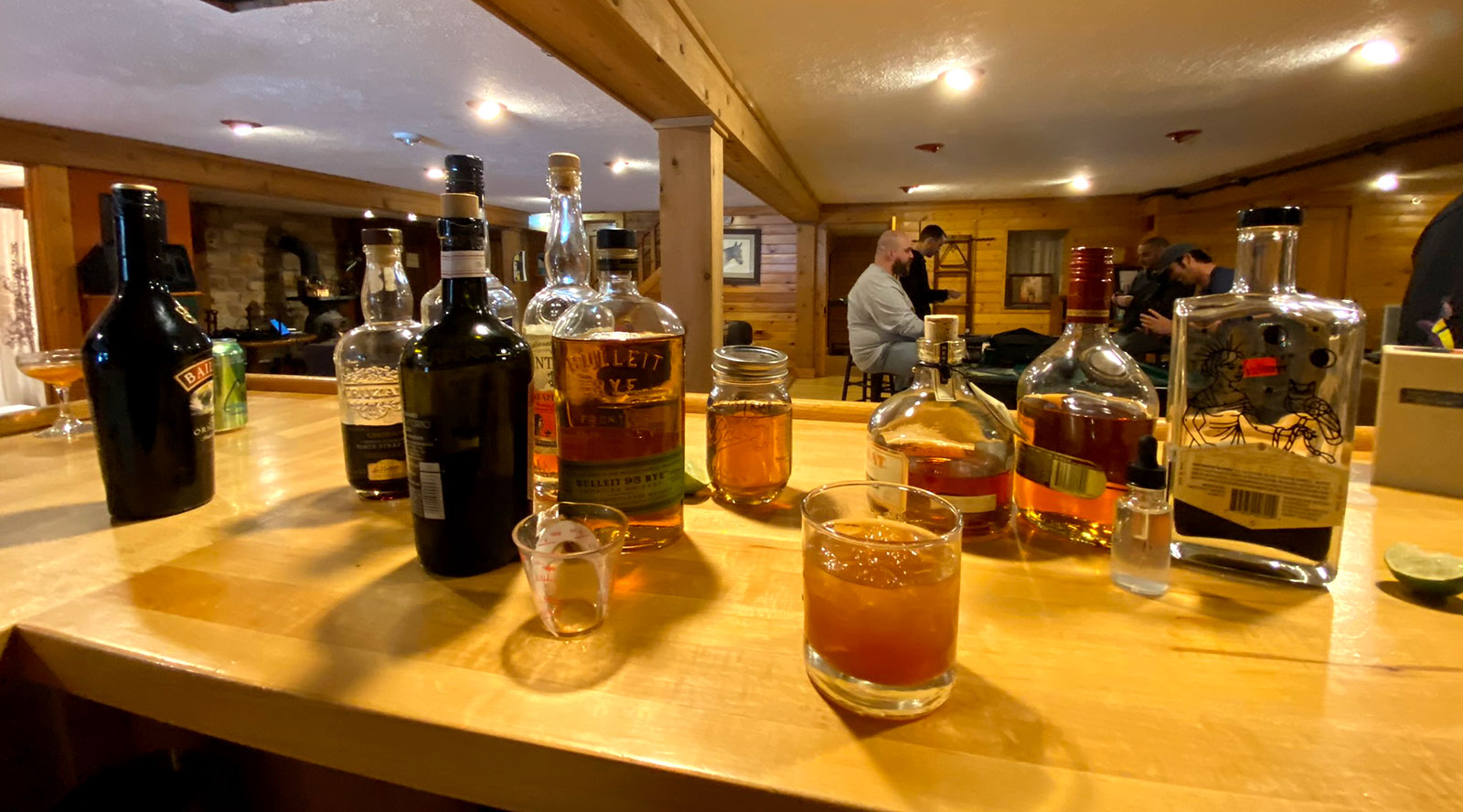 Lords' Haus, Serenity Now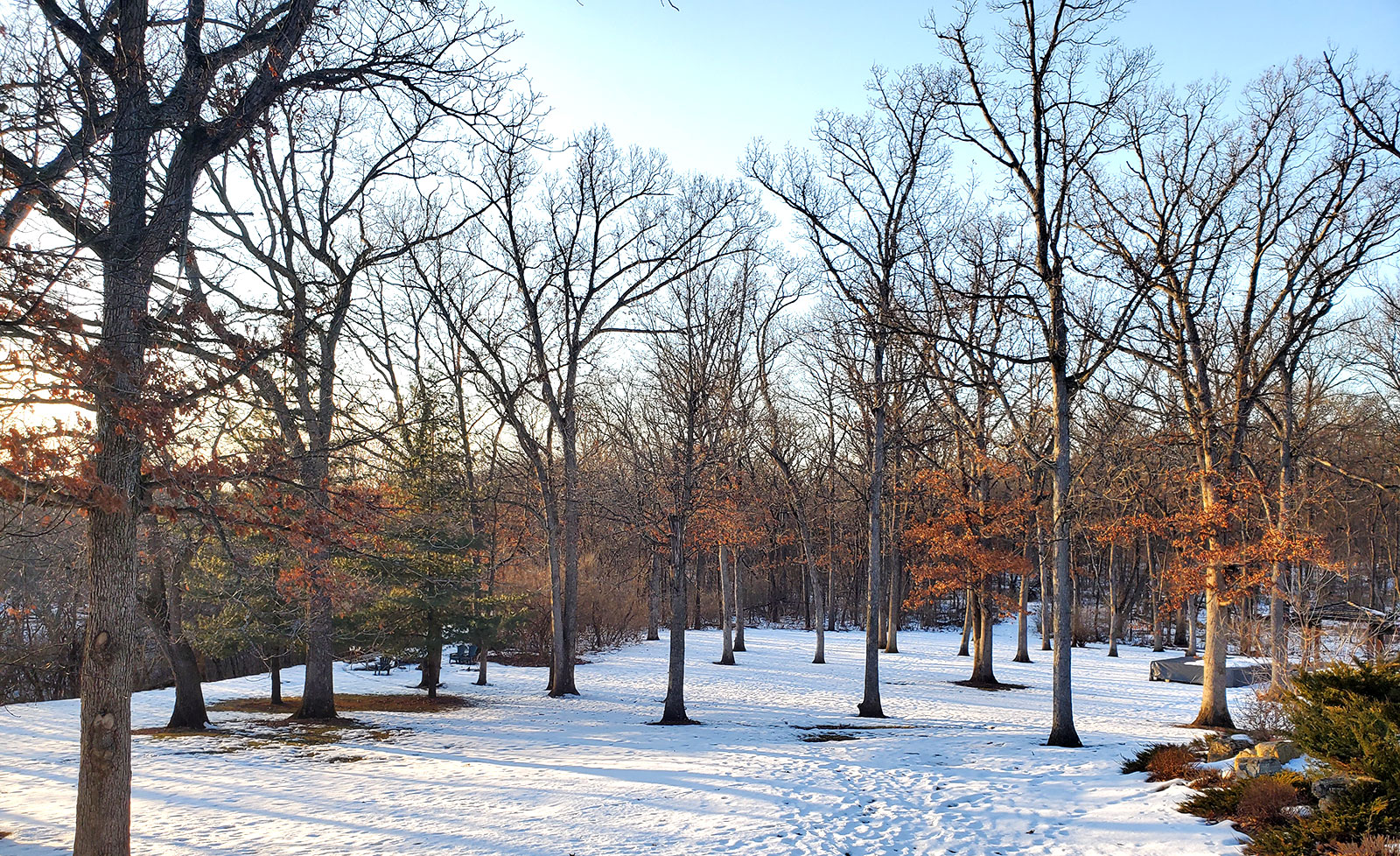 This was a great way to experience Magic, strengthen the bonds of friendship, and have time and space to get to know friends in a more intimate setting. Many thanks must go out to Bob Agra and the other Lords for organizing and executing such an event. A tournament report from the Old School winner Carter Petray will soon be available on lordsofthepit.com, so be sure to bookmark that site and check it out from time to time. Thank you to everybody who came out to play, and we hope to see you again soon. As we move forward experimenting with more changes we hope to make each event more unique and fun. For any corrections, comments, follow up, or to send us any action shots to add to this report, please email eternalcentral@gmail.com.