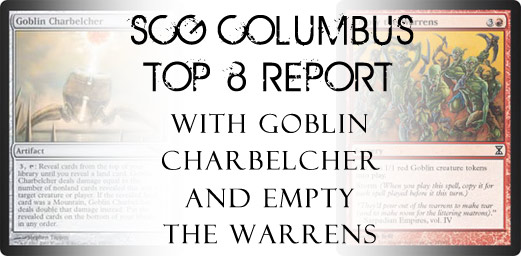 Hello, I'm Geoffrey Moes, and I made Top 8 at the recent StarCityGames Legacy Open in Columbus on June 3rd playing Belcher with a sideboard consisting of fifteen Revised Islands.
This all started a little more than a week before, on Friday, the 25th of May. I'm no stranger to Eternal formats, but my choice format is almost exclusively Vintage. It was only with some persuading by my Team Serious teammates that I was convinced to participate in a Legacy tournament.
Jumping into this wasn't an easy task, though. I had no deck, and worse than that, no real format experience with the Legacy metagame. It quickly became apparent that Belcher was the best choice, both to have a good time and also to minimize my interactivity with the format, giving me less opportunity to blunder into mistakes that a more experienced Legacy player would avoid. I spent an hour or so shopping around online for all the components that I was missing, which was almost of them. Bits and pieces of the deck arrived all week, and after the mail arrived on Saturday I headed off to Columbus, still leaving one Lion's Eye Diamond floating in mail limbo.