My good friend Arnau, aka Albareda, commissioned some months ago a playset of Force of Wills to Terese Nielsen. The wait (and the money) was more than worth judging by the level and quality of the job Terese has done. Congratz to Arnau for this amazing acquisition!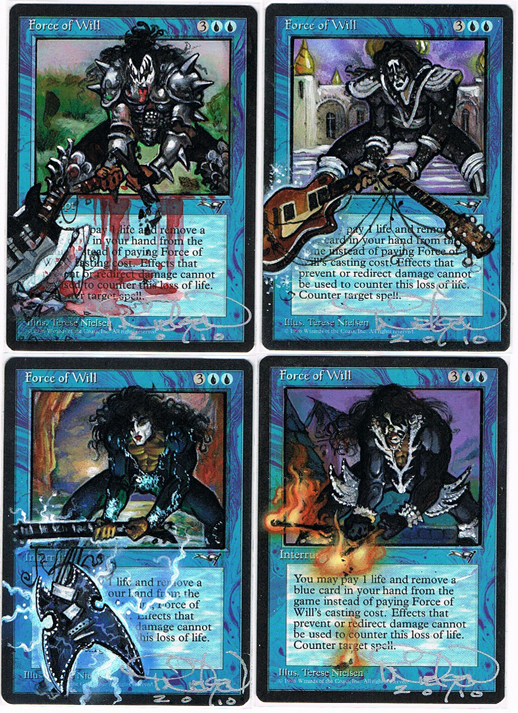 Yawgmoth's What? You can KISS my FoW!
Don't forget that, if you'd like to commission Terese Nielsen to alter some of your cards you can enjoy a 5% off + free shipping here, only at Eternal Central. You can read more about this offer in our Terese Nielsen Alterations Page.