92 competitors have amassed in Levittown, New York (USA) for the main event at the NYSE II Vintage Open tournament. Hailing from the West Coast to the East Coast and everywhere in between, mages have descended upon the great state if New York to battle for Vintage supremacy.

Legendary tournament organizer Nick Detwiler has hosted this tournament for two years in a row as a celebration of the highest level of Eternal Magic, and it is a sight to behold. Tables are lined with Alpha Moxen, Beta dual lands, shiny foil Restricted cards, and the latest Vintage technology. Security at the door and tournament entrance are checking numbered wristbands to ensure that only players and authorized tournament personnel are allowed access to the playing area.
There will be no video coverage of the event (as Internet access is spotty at best), but we will keep this updated as available with photos, pairings, and standings. Refresh frequently!
Pairings
Round 1 Pairings
Round 2 Pairings
Round 3 Pairings
Round 4 Pairings
Round 5 Pairings
Round 6 Pairings
Round 7 Pairings
Results
Round 1 Results
Round 2 Results
Round 3 Results
Round 4 Results
Round 5 Results
Round 6 Results
Round 7 Results
Standings
Round 1 Standings
Round 2 Standings
Round 3 Standings
Round 4 Standings
Round 5 Standings
Round 6 Standings
Round 7 Standings
Top 8 Playoff
1 Chris Hanson (Forgemaster Shops) vs. 8 Michael Scheffenacker (Forgemaster Shops) – Scheffenacker wins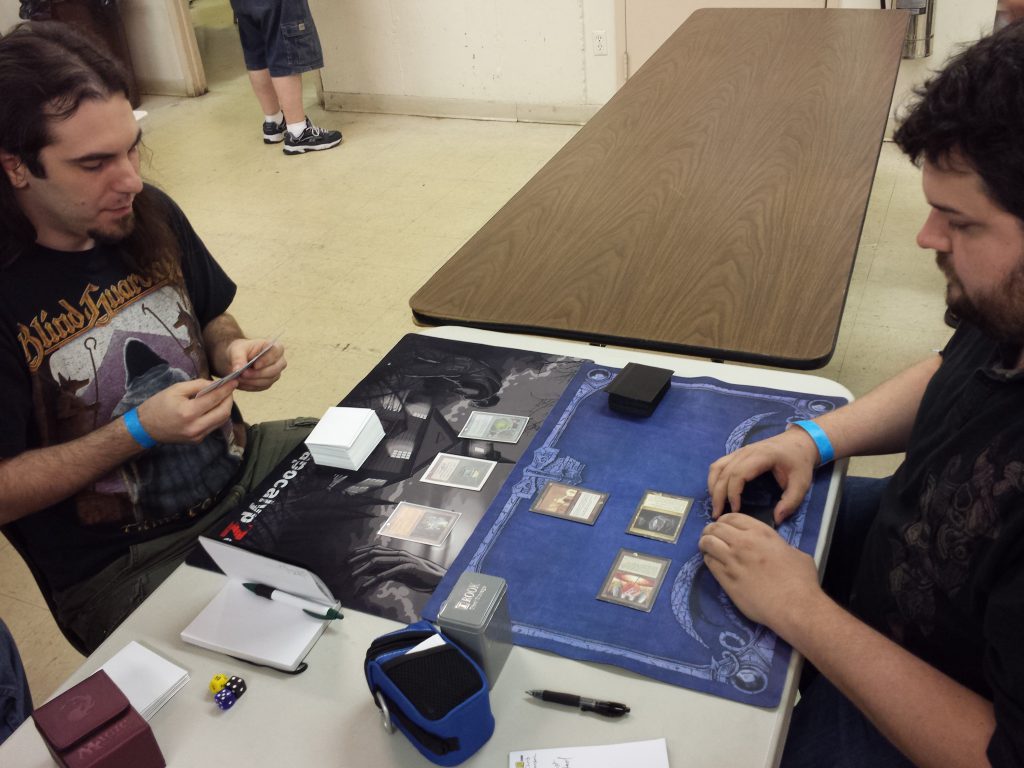 4 Stephen Menendian (RUG Delver) vs. 5 Rob Edwards (Oath) – Edwards wins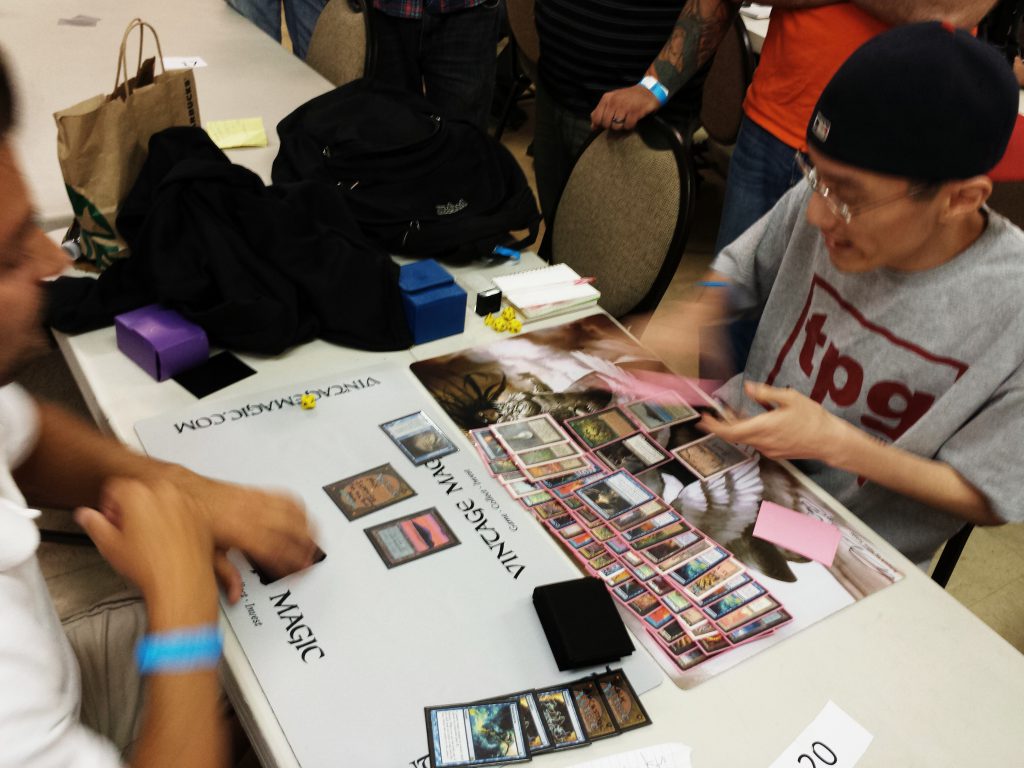 3 Mike Brotzman (Talrand Deathrite Gush) vs. 6 Keith Seals (Forgemaster Shops) – Seals wins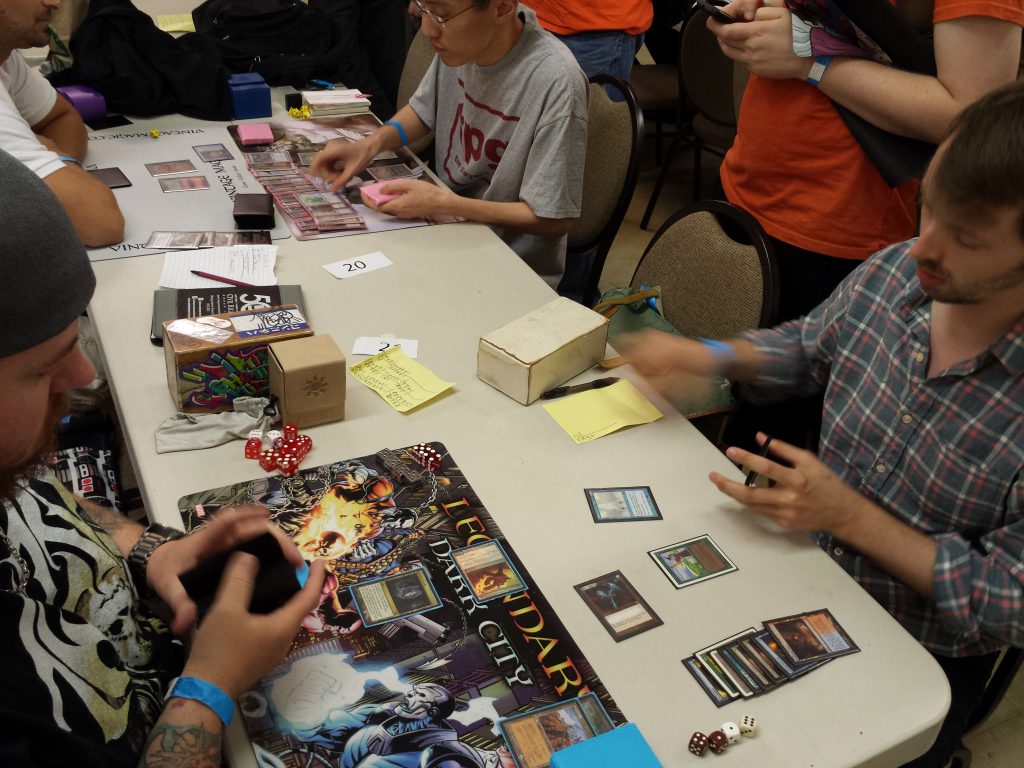 2 Joel Lim (Merfolk) vs. 7 Vasu Balakrishnan (UW Stoneforge Angel Control) – Balakrishnan wins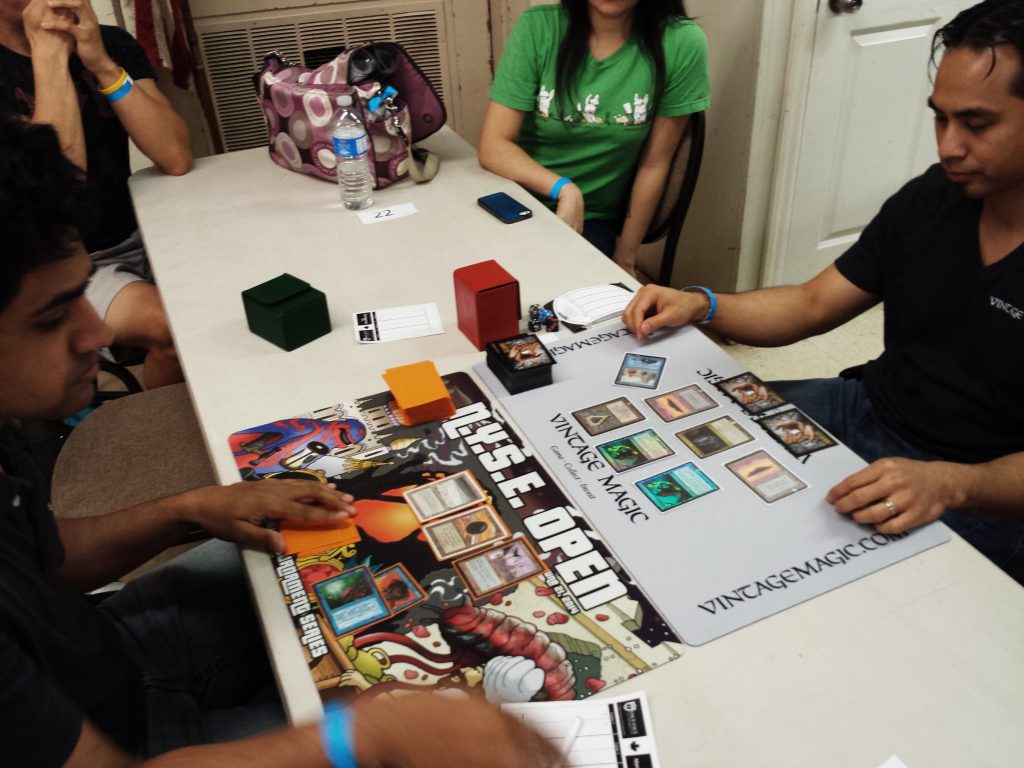 Top 4
8 Scheffenacker (Forgemaster Shops) vs. 5 Rob Edwards (Oath) – Edwards wins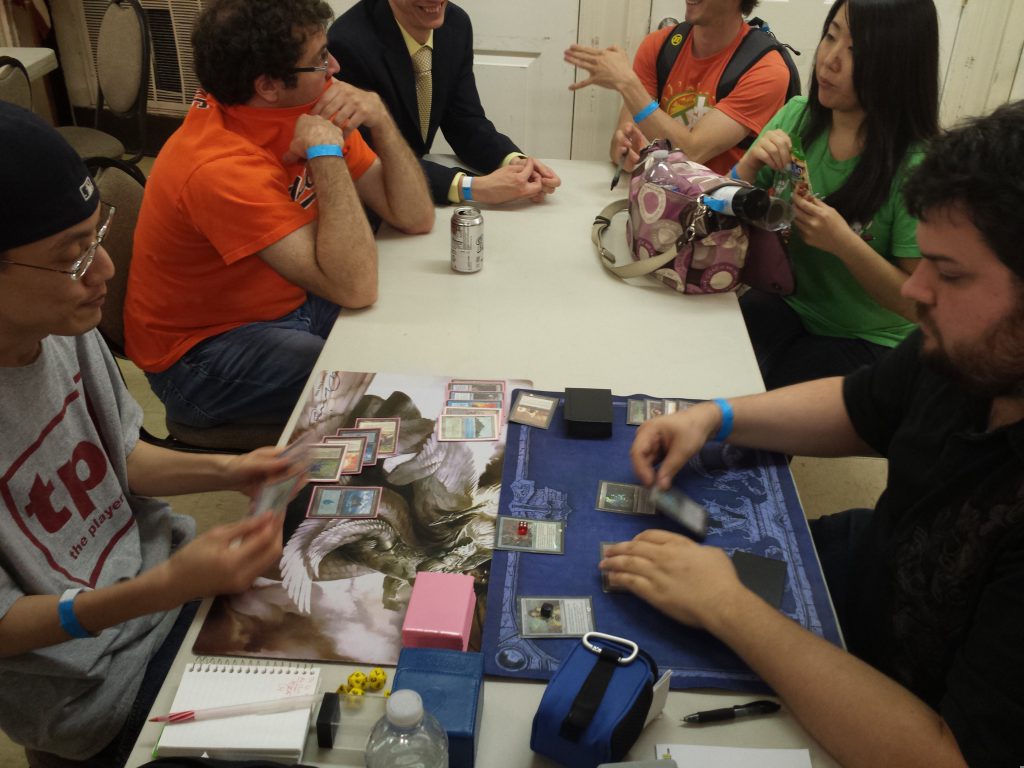 6 Keith Seals (Forgemaster Shops) vs. 7 Vasu Balakrishnan (UW Stoneforge) – Seals wins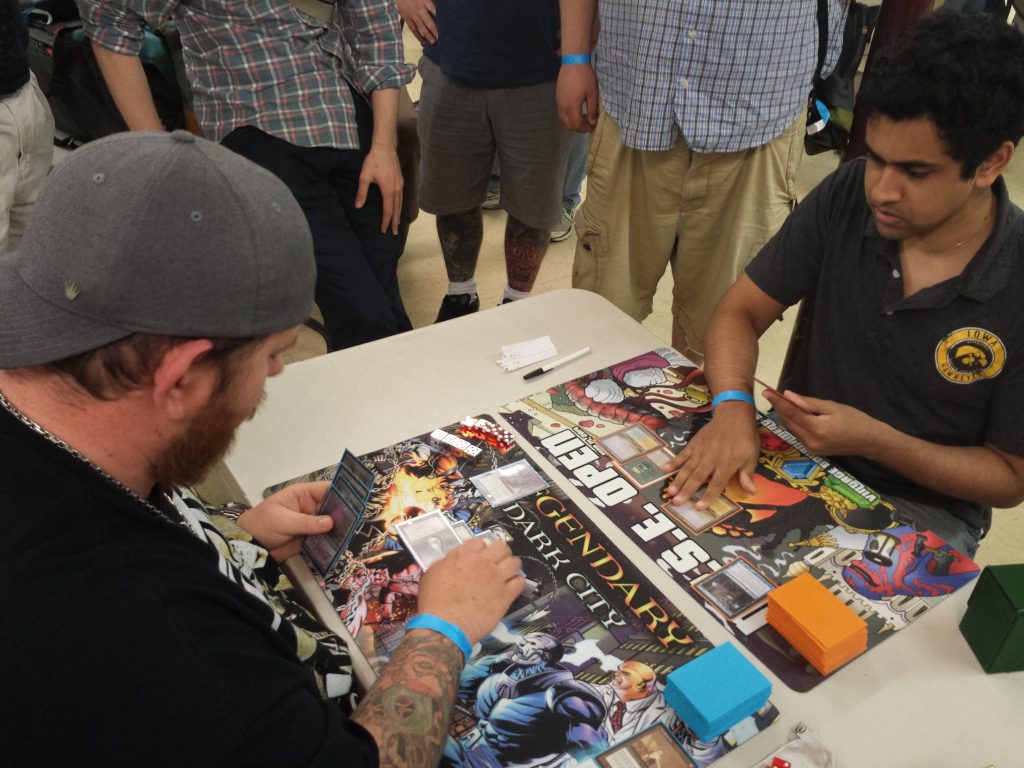 Finals
5 Rob Edwards (Oath) vs. 6 Keith Seals (Forgemaster Shops) – Seals wins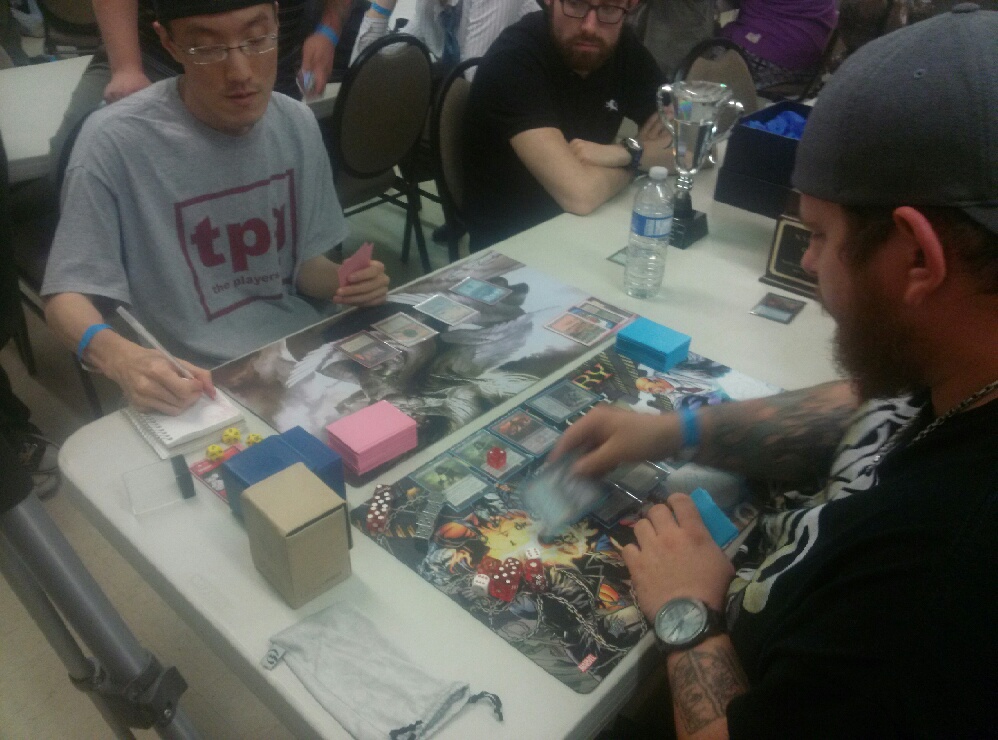 Photos
Bonus Photos
Jeff Anand vs. Mike Solymossy, playing Danger Room format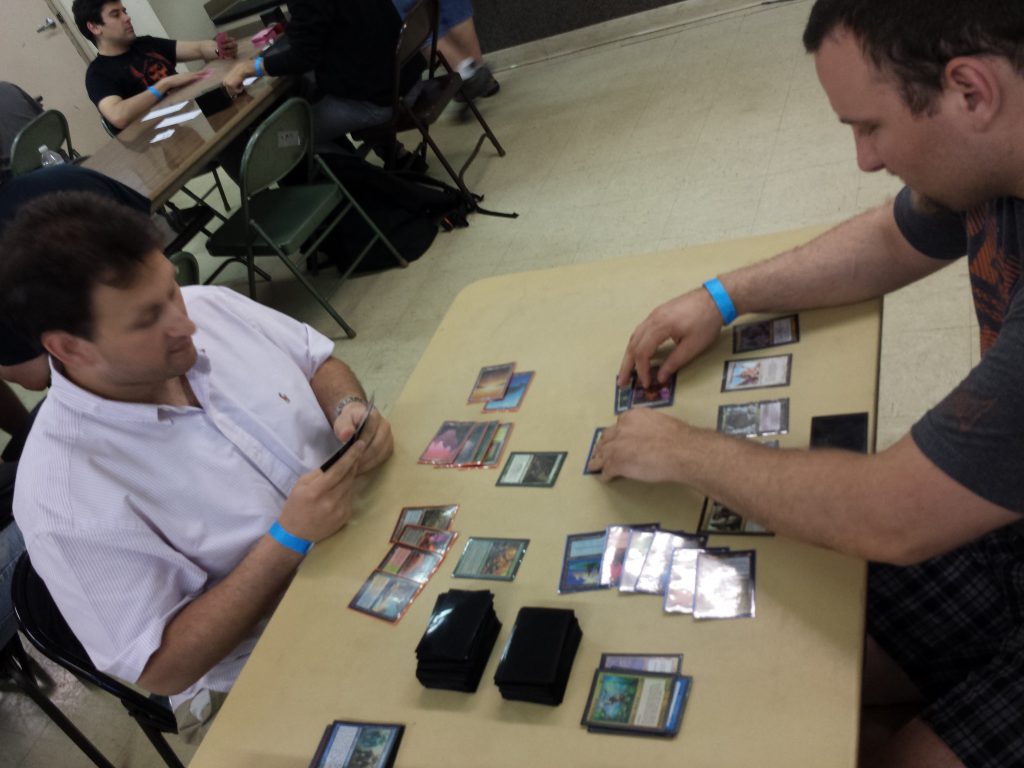 Jason Jaco vs. Josh Krause, playing #MTGArtLeague Half-Cube format