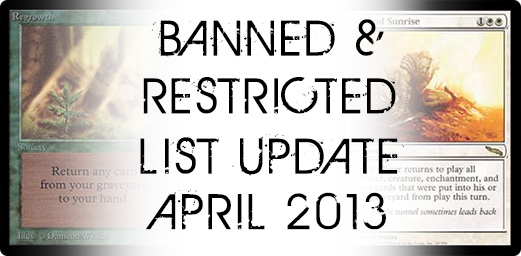 The DCI has announced their quarterly updates to the Banned and Restricted lists today, and Regrowth has been Unrestricted in Vintage, and Second Sunrise has been Banned in Modern! There are no changes in any other format.
Vintage
Regrowth is Unrestricted.
Modern
Second Sunrise is Banned.
Standard, Extended, Legacy, Block Constructed
No changes.