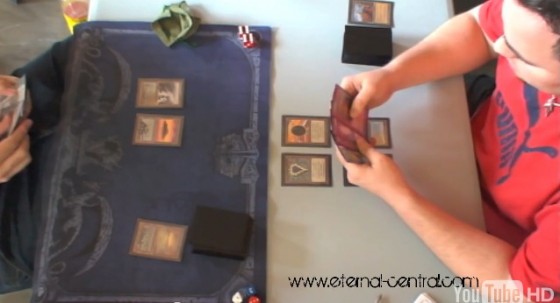 The final game of this amazing match between Guillem Ragull, playing Repeal Tendrils, and César Fernández, playing Solution. We saw César managing to win game 2 by slowing down Guillem's game plan. Who's going to move onto semifinals? The video, after the break.
The videos from the semifinals will be published shortly. Stay tunned!
This video will also be added to our new EC Video Gallery!