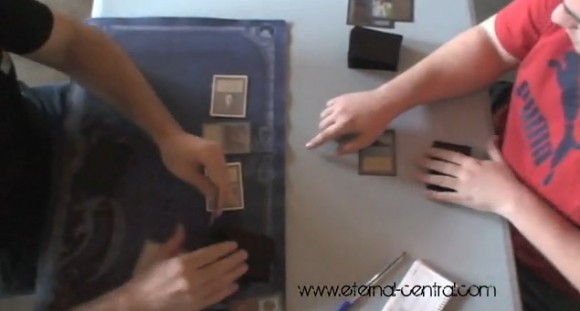 During the weekend and the following week we'll be publishing the videos that were recorded during the 1st MTG BARATO Vintage Open. We really hope you guys like it!
First quarterfinal match is between two excellent vintage players, Guillem Ragull and César Fernández. Guillem's results speak for themselves as he's achieving top8 after top8 in the LCV! And César is yet another excellent player from Madrid with a lot of tournament wins and top8's at the LMV. The video? After the break!
This video will also be added to our new EC Video Gallery!