This episode of Tusk Talk features Greg Mitchell (Hot Carl, Ponder?, and Phazonmutant), Sean O'Brien (nedleeds), and Tusk Ally Greedy Mike. We cover the Vintage for Byes events at GenCon, and the overall state of Vintage. We also cover the logistics and ins and outs of GenCon. Greg combines the Miracle of Science. We look forward to the Fall sets, and the road to psuedo-Champs in Columbus.


Podcast (tusktalk): Download (Duration: 1:28:48 — 71.1MB)
Subscribe: Apple Podcasts | Google Podcasts | Spotify | TuneIn | RSS | More
00:00 – Intro
03:15 – Tuskvitational Announcement
03:50 – GenCon Recap
35:00 – Is Force of Will at its Ebb?
42:00 – The Man Who Lilled Himself
47:00 – The highs and lows of White Eldrazi…or Plains, Go.
55:00 – What Would You Play at Champs?
59:00 – The Dealer Room
63:00 – Allentown, Where Hope Goes to Die
70:00 – Alur 2/22
90:00 – The Legend of Hot Carl
Total runtime: 1:28:48
Show Notes
– Inaugural Tuskvitational hosted by Team Tusk 9/17/2016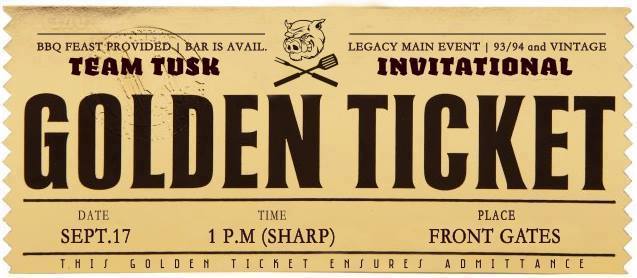 Contact us at TuskTalk@gmail.com.