It hasn't been a month yet since our official opening here at EC. During this short period of time we've tried to improve the site with new features, pages, content, etc… and we feel we are doing the things in the right direction. During this 26 days that we've been opened we've received 10032 visits, for a total of 29315 pageviews, coming from almost 4000 unique visitors from 54 different countries. We are really proud of our start and we wanted to thank you all for your visits, comments, forum posts, etc…
In order to keep growing we've decided to move EC to the Social Networks. Right now, you can also find us at Facebook, Twitter and YouTube.
FACEBOOK:
Receive all our updates straight to your Facebook account. Leave us comments, suggestions or open discussions with the Eternal Central Comunity.
TWITTER:
Twitter is probably the best tool for live coverage of events, news, rumors, etc… Here at EC we will try to cover every important Eternal event through Twitter. Our twitter account is @EternalCentral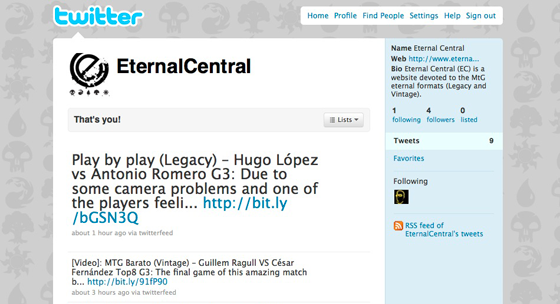 YOUTUBE:
We know how much you like Legacy & Vintage videos, and that's why we are putting a lot of efforts to publish videos. Even though we aren't experts at editing we are trying to improve to provide you with the best video experience ever. If you want to be the first to receive our videos to your mail then you got to subscribe to our channel.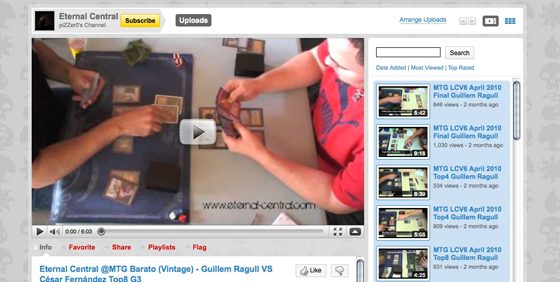 Also added a sidebar widget where you'll always find the Facebook, Twitter and YouTube icons. We hope you guys enjoy our social networks!
R6Z2ZN8QUPNA