This past weekend the Cleveland Rocs hosted another Middle School event in Cleveland, held at Mars Bar on Friday, February 22, 2019.

We will be hosting a private #MiddleSchoolMTG tournament on Friday Feb 22 7pm at Mars Bar in Cleveland, OH (the day before our #OldSchoolMTG tourney during Cleveland Magic Fest; see our pinned Tweet). DM us ASAP to register for Middle School if you'd like to play! pic.twitter.com/hamBusyk9h

— Cleveland Rocs (@ClevelandRocsOG) February 13, 2019
Tournament Structure and Prizing
This event was run as straight Swiss, with 5 rounds total, with no draws allowed. If a round would end in a draw, these rules are used after 5 additional turns:
"If the game would end in a draw after 5 turns, put aside all cards and note the life totals of each player. The player with the lowest life total is designated as flipper. If tied, the active player on turn 5 is designated as flipper. Begin a Game of Chaos, each player starting with the life total as noted. In-game effects do not apply here; this is a subgame with only these defined rules, based on the card Game of Chaos. Flipper flips a coin. The other player calls heads or tails while coin is in the air. The loser of the flip loses 1 life, the winner of the flip gains 1 life. If a player would die after any flip, they lose the match. Repeat this process, alternating flippers. Double the stakes each time."
There was a large stack of Middle School staples that people could choose from before the tournament, and each player chose one card, and then everyone else would end up signing that card by the end of the event. Additionally, there was a gold bordered World Championship Psychatog deck given out to 1st place. Check out the cards people chose to get signed here: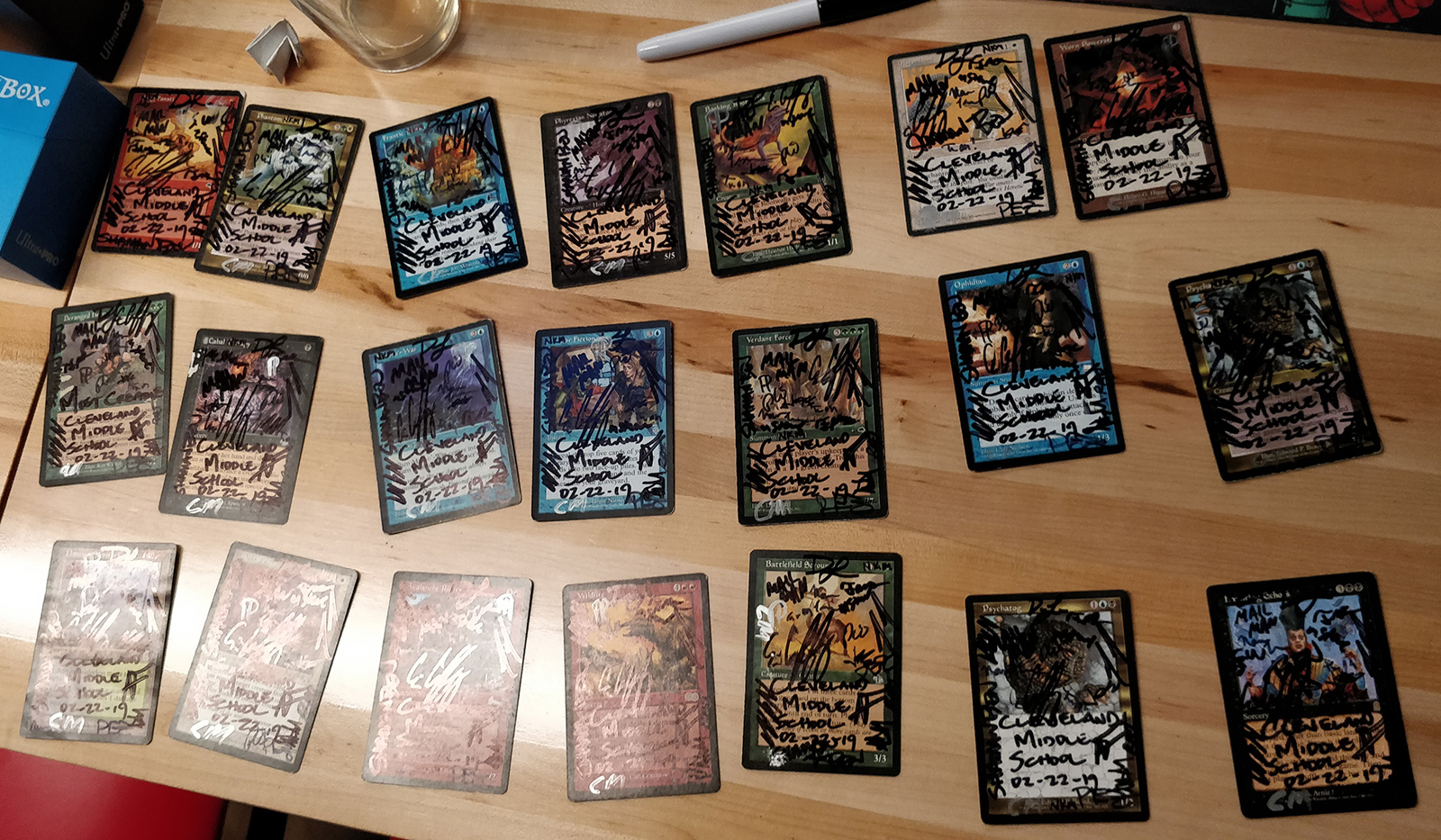 Final Standings After Swiss+1
1. Jaco (Oath UGW) 5-0
2. David Lance (Counter Rebels) 4-1
3. Jacob Hilty (BG Entomb Control) 4-1
4. Frank Singel (Stasis) 3-2
5. Steve McGrew (Reanimator) 3-2
6. Vinny Samoly (Enchantress) 3-2
7. Nat Moes (Eggs)/Chase Masters (Madness UG) 3-2 (split the registration slot and matches)
8. Eric Caffrey (BGR Rock) 3-2
9. Pez Unholy (Replenish) 3-2
10. Nathan Mullen (Survival GBR) 3-2
11. Sean Uridil (UWB Fiends) 3-2
12. Andrew McLennan (Goblins) 2-3
13. Phil Thorson (Survival RG) 2-3
14. Nam Tran (Landstill UW) 2-3
15. Benjermin Perry (Angry Hermit) 2-3
16. Robert Foflygen (Oath Trix) 2-3
17. Adam Fronsee (Landstill UW) 1-4
18. Anthony Coroson (Landstill UG) 1-4
19. Rajah James (Cocoa Pebbles) 1-4
20. Pete Harlan (Balancing Tings) 1-4 *MOST CREATIVE DECK WINNER*
The event reached its capped capacity of 20 players, with people coming in from across the Midwest. Landstill, Oath, and Survival were the only overlapping strategies, and there were some sweet decks in the room, with a variety of control, combo, and aggro strategies. We will not be posting many decklists from these events here on EC in the near future, but will instead continue to post full metagame breakdowns for each event, in order to give people a more general idea of what people are experimenting with and playing in events. It's a relatively new format to most people, so it is very much in the discovery and exploratory phases of Middle School deck development, which is very exciting.
For deck ideas see our Introducing Middle School article, which has links to the rules and a number of historical events and decks of their respective eras, to get the creative juices flowing. From there you can begin to engineer some decklists, and then test and tune as you iterate!
Tournament Action
While we will not be publishing decklists from this event, below you can find plenty of pics from the games during the tournament, and see many of the cards in action.
Thorson (Survival RG) vs. Moes (Eggs)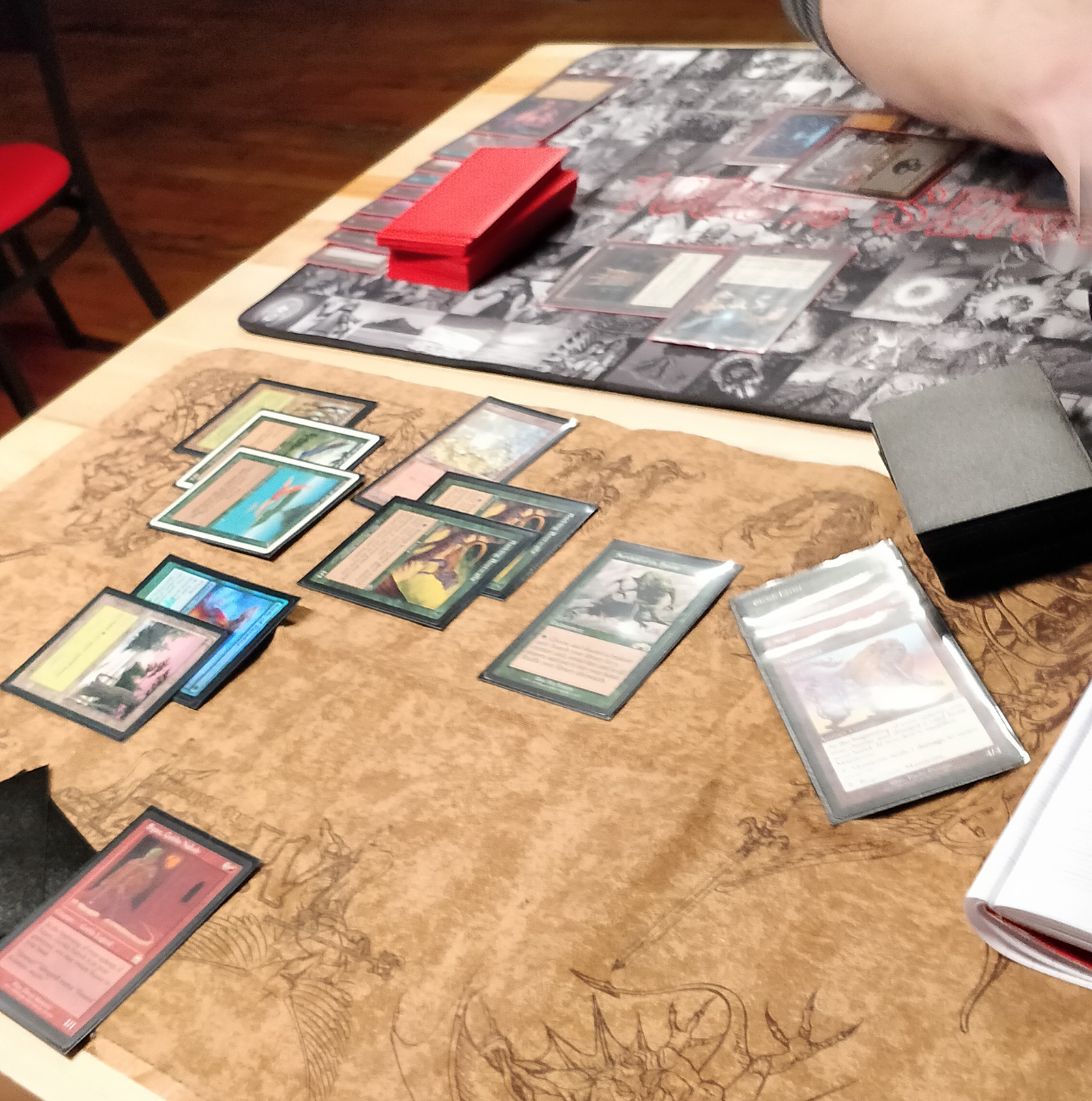 Carosone (Landstill) vs. James (Cocoa Pebbles)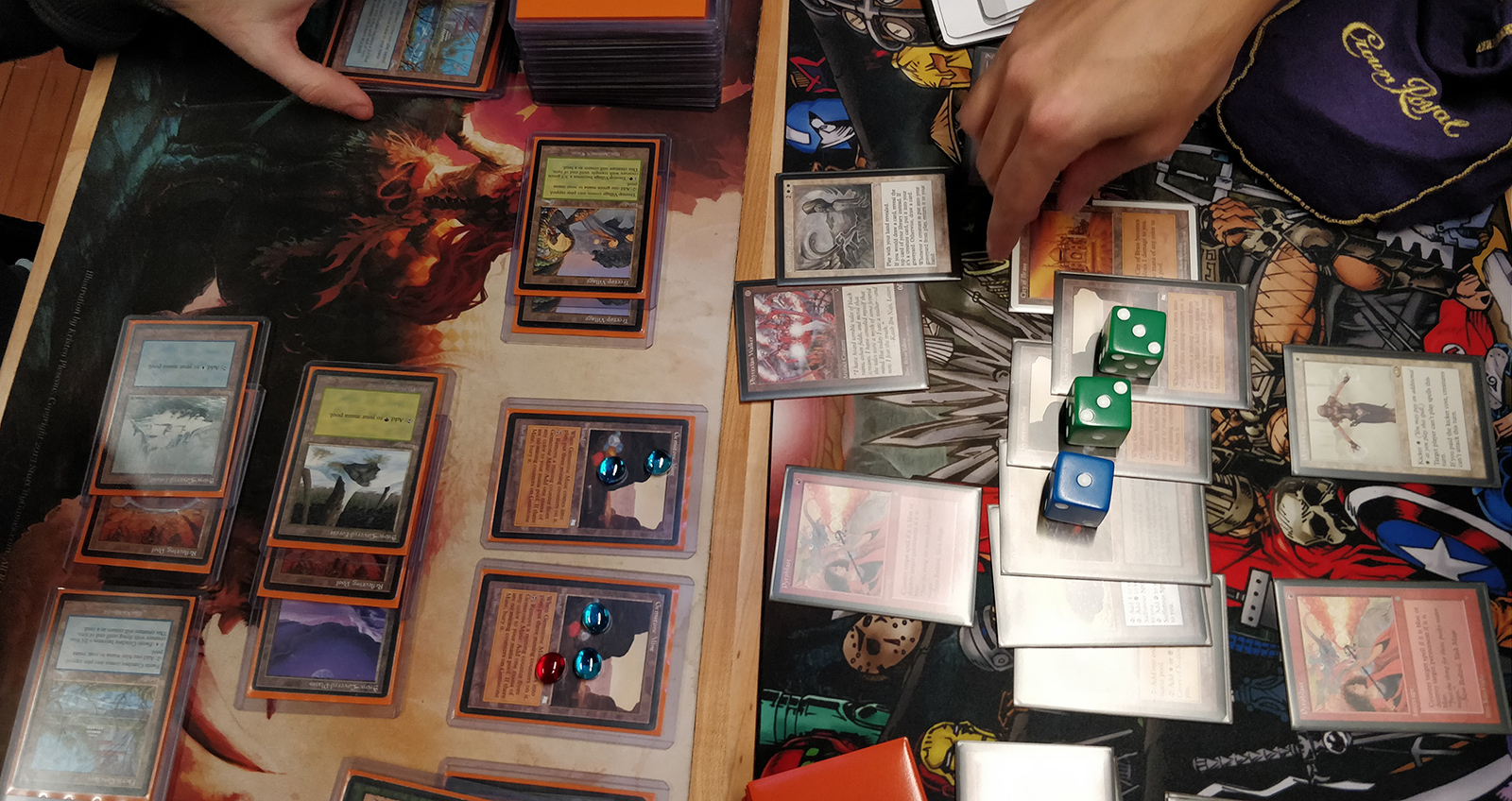 Enchantress vs. Morphling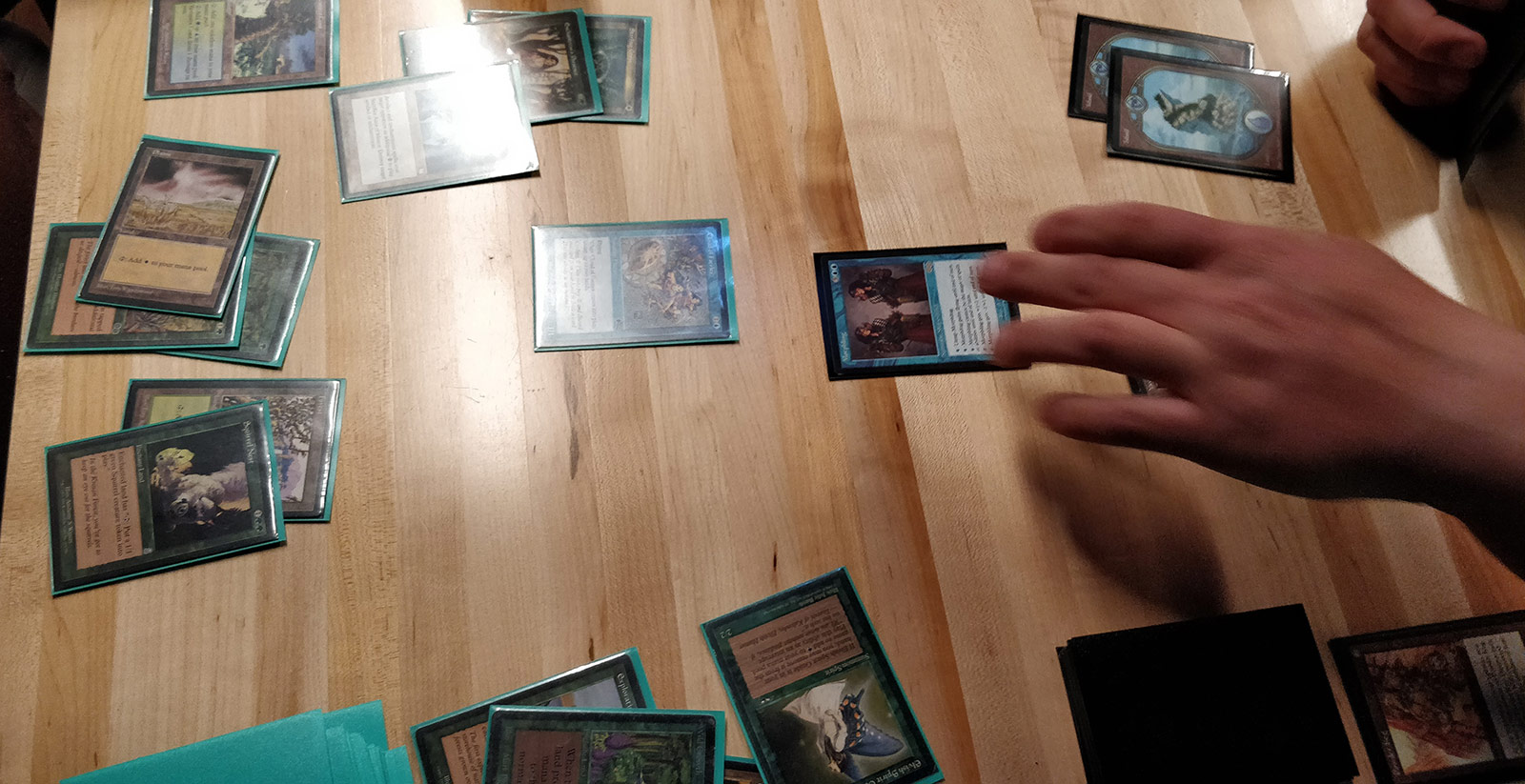 Carosone (Landstill) vs. Mullen (Survival GBR)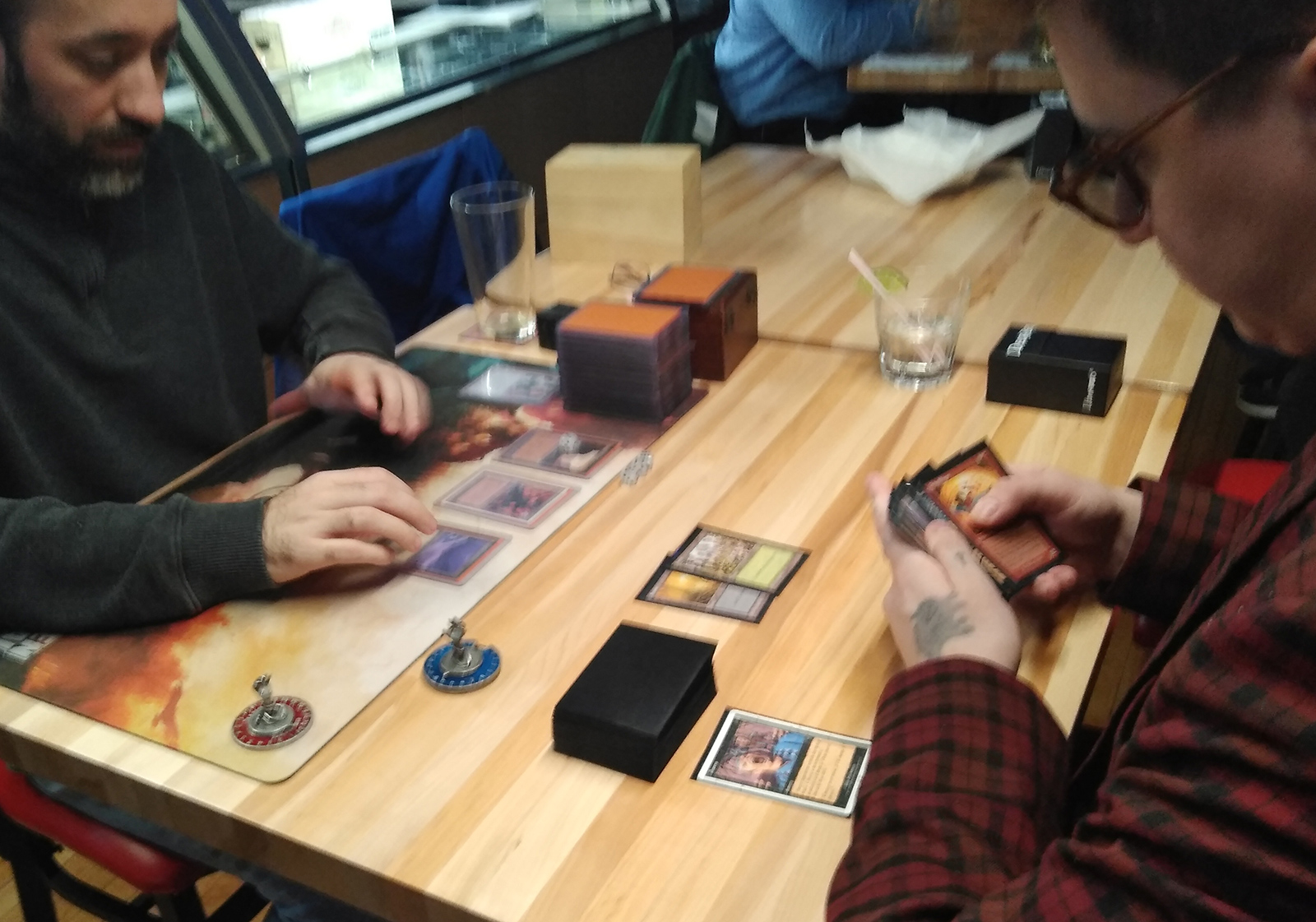 Jaco (Oath UGW) vs. McGrew (Reanimator)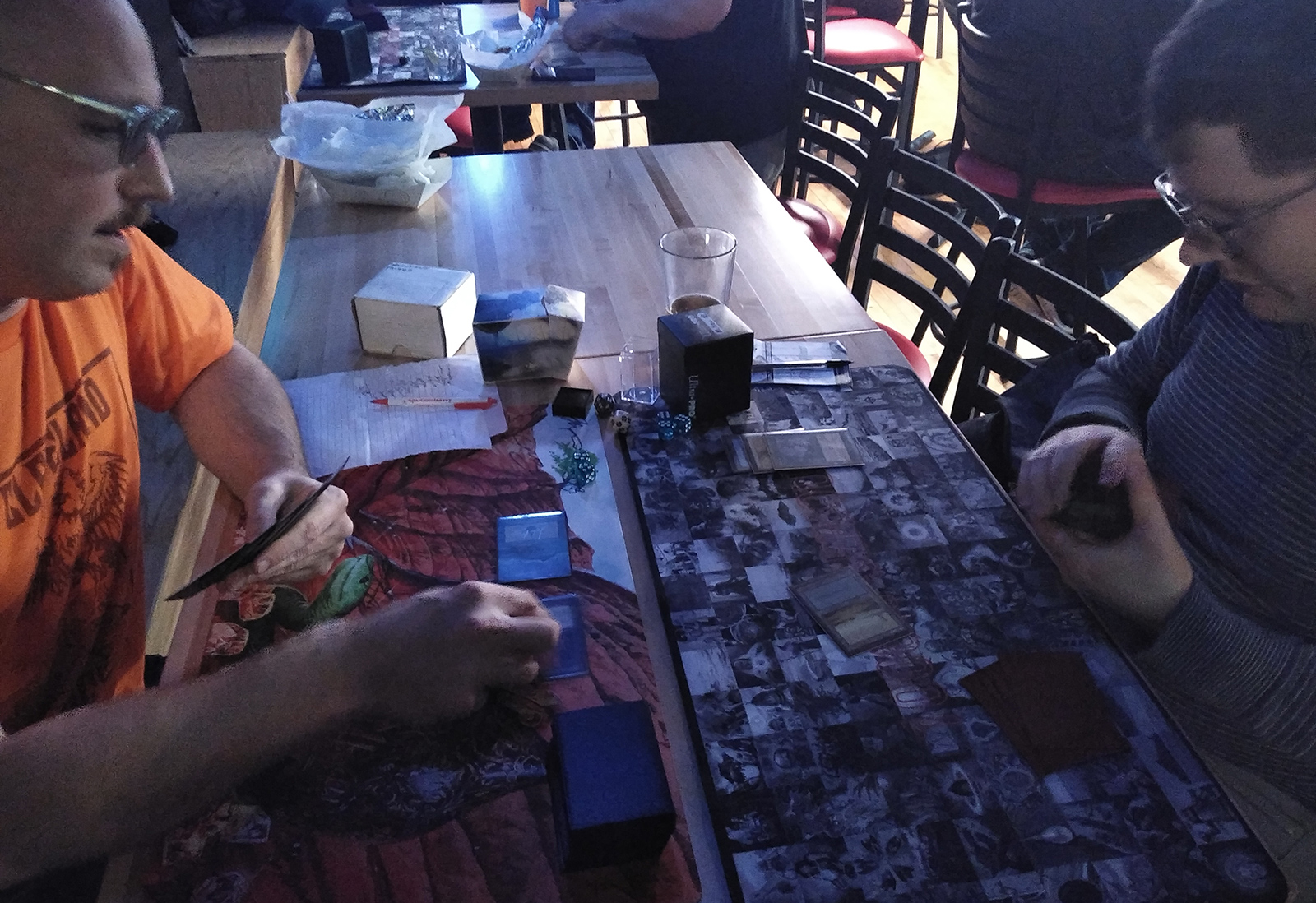 Samoly (Enchantress) vs. Tran (Landstill UW)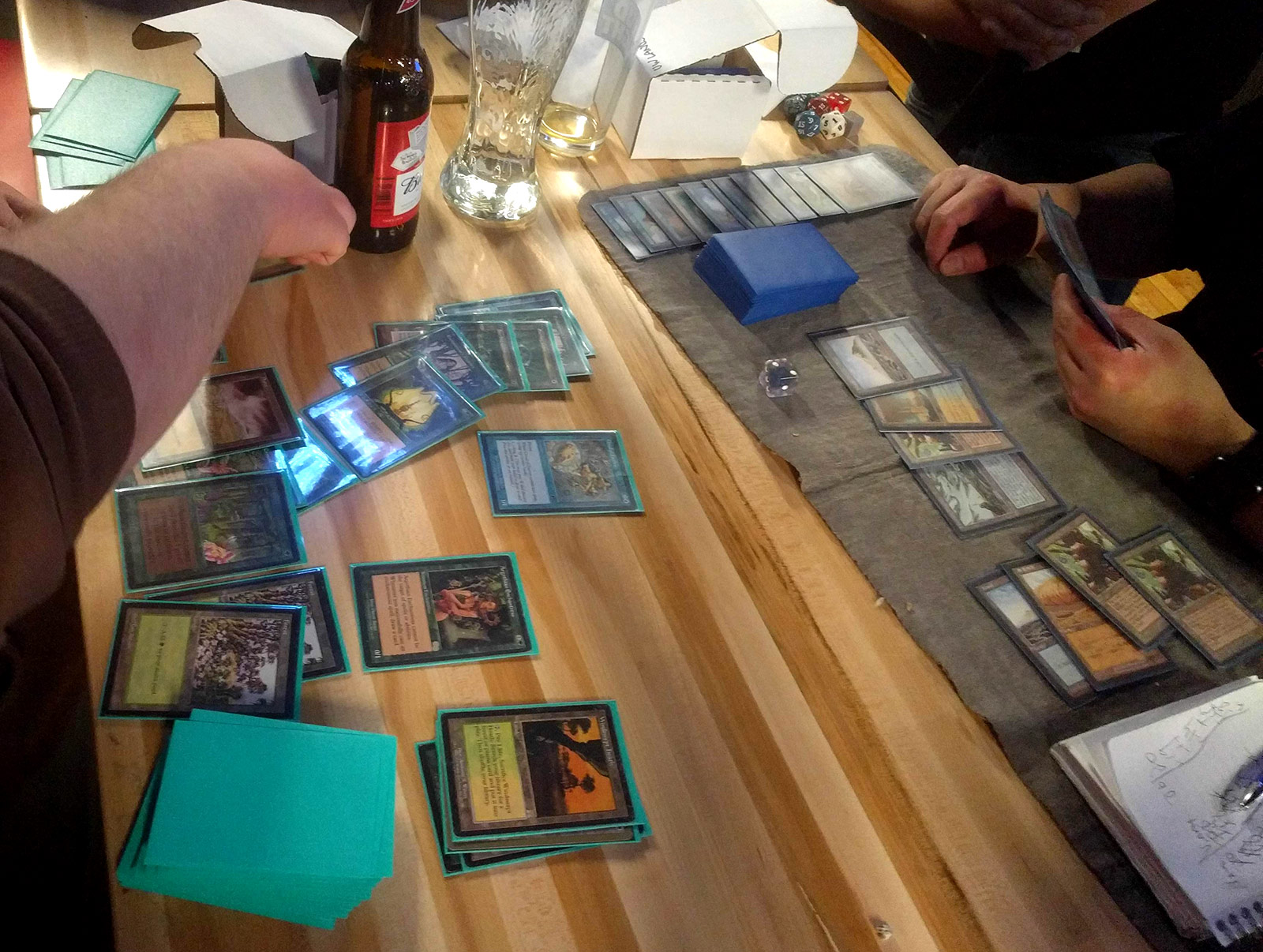 Harlan (Balancing Tings) vs. Thorson (Survival RG)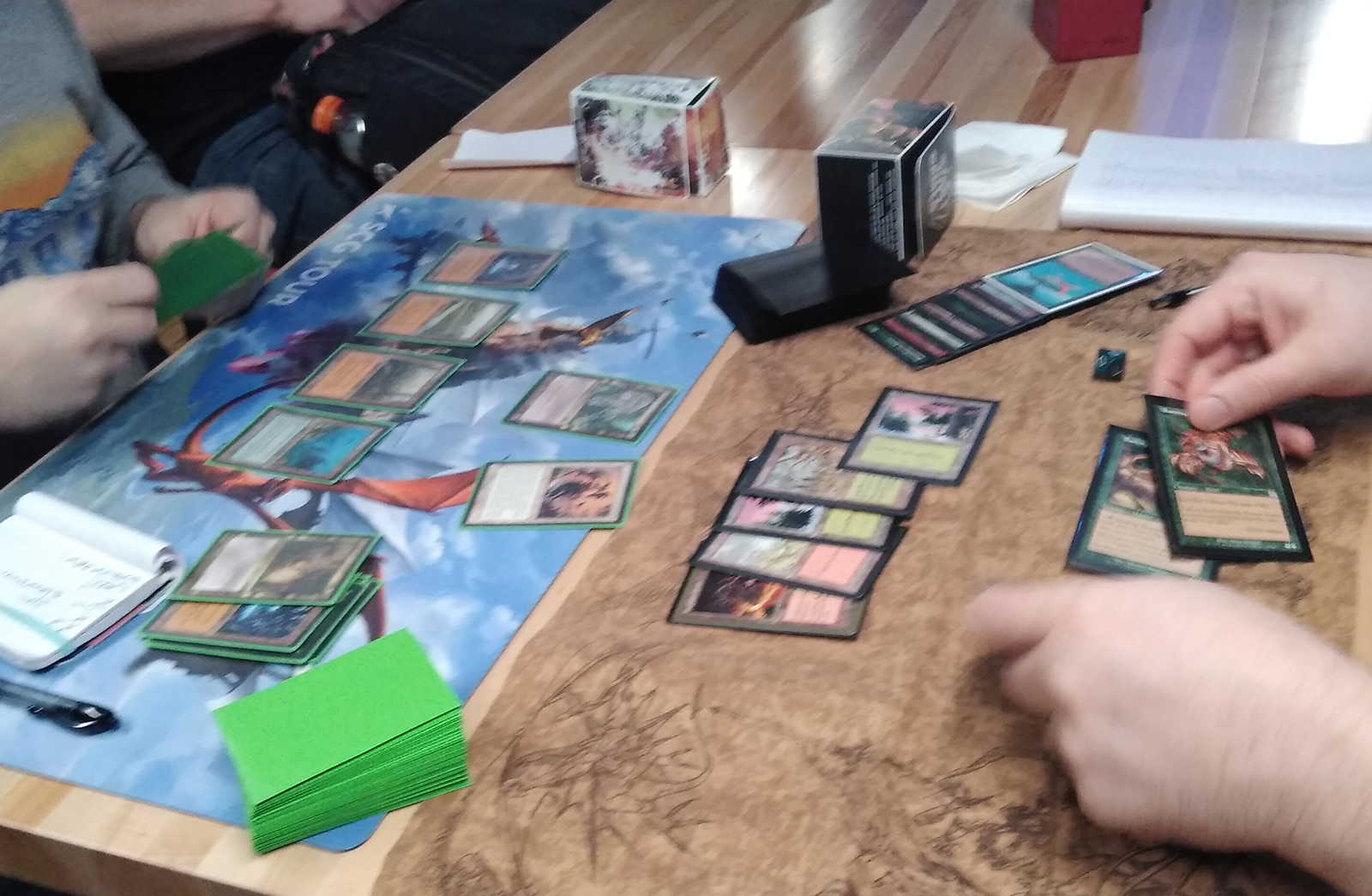 When Sutured Ghoul Hits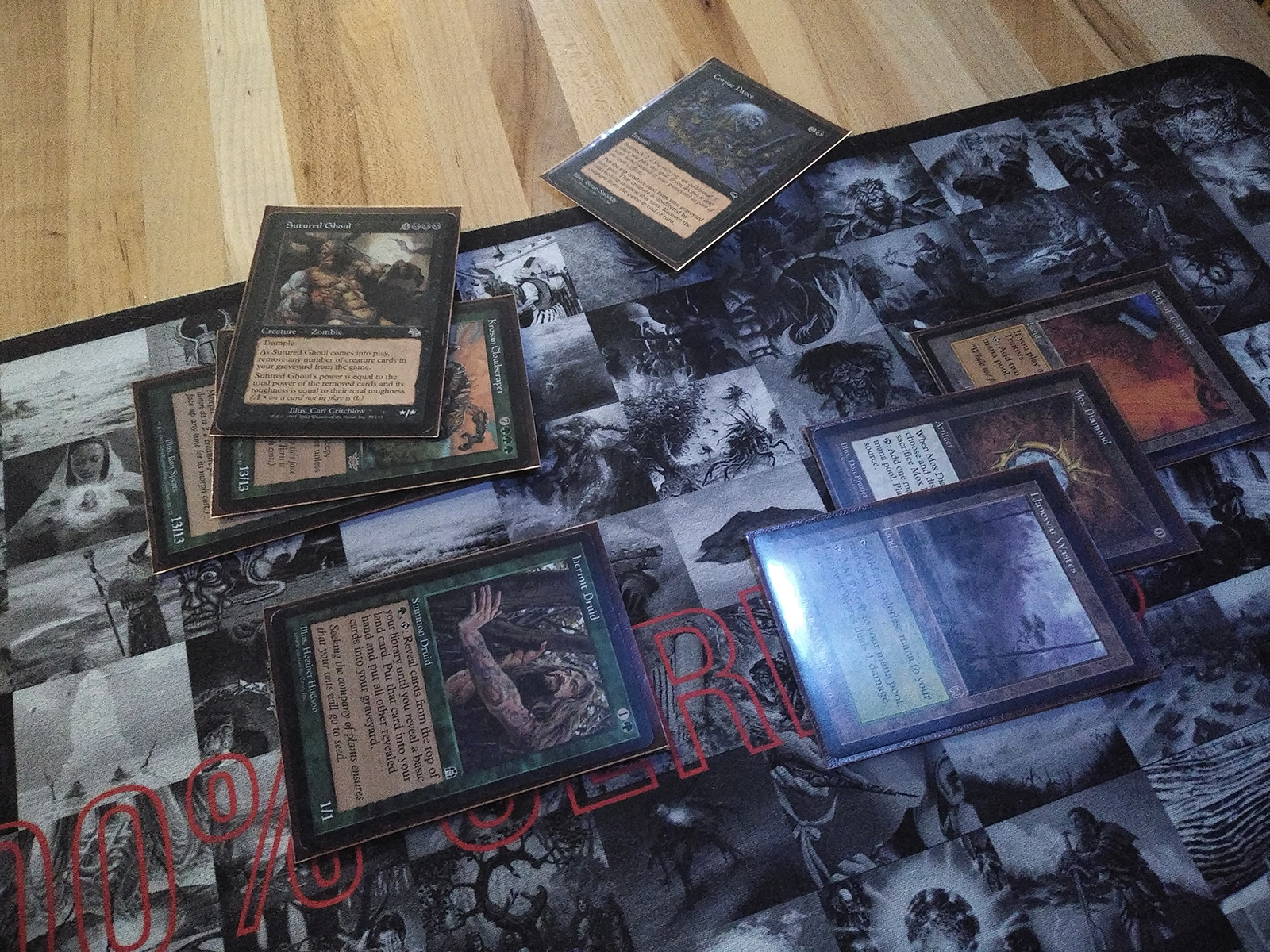 For any corrections, comments, follow up, or to send us any action shots to add to this report, please email eternalcentral@gmail.com. Thanks for reading, and we'll catch you next time.