This past weekend the Chicago Old School group hosted a small 93-94 tournament, with space for 12 players. The seating limitations of privately hosting the event quickly filled up, and we had 12 players show up to battle, including a number of local players, and a few players from as far as about 4 hours away (driving) a state over.

Entrance fee was drink of choice to share with the posse (and this ranged from 6-packs, to bombers of beer, to fine whiskey, to JagerBombs), and we all chipped in for local delivery pizza. Prizes were donated by the players, and ended up being pretty sweet, and each prize was signed by all players. 1st Place walked away with a limited edition green Spellground 2 player mat, while 2nd through last places drafted cards ranging from Mirror Universe all the way down to Hymn to Tourach (which were then all signed by each player). Huge thanks to Bob Agra, Shane Semmens, Nathan Mullen (and me!) for donating the prizes.
In working out tournament structure, to encourage the maximum rounds played, we decided on six (6) 50 minute rounds of Straight Swiss (no Top 4/8 playoff), with NO DRAWS ALLOWED (unintentional or otherwise). After 50 minutes if there was a tied match, the tie breaker would be a sudden death Chaos Orb flipping contest, similar to a hockey or soccer overtime shootout. If both players make or miss the Chaos Orb flip in the same round, go again. The first person to make it while the other person misses will be declared the winner of the match. The point of Old School is to play Old School, so we always encourage everyone to play quickly and have fun each round, and this tournament structure worked very well to that end, and will probably be used more in the future.
Final Standings After 6 Rounds Straight Swiss
(Note: not actual DCI numbers)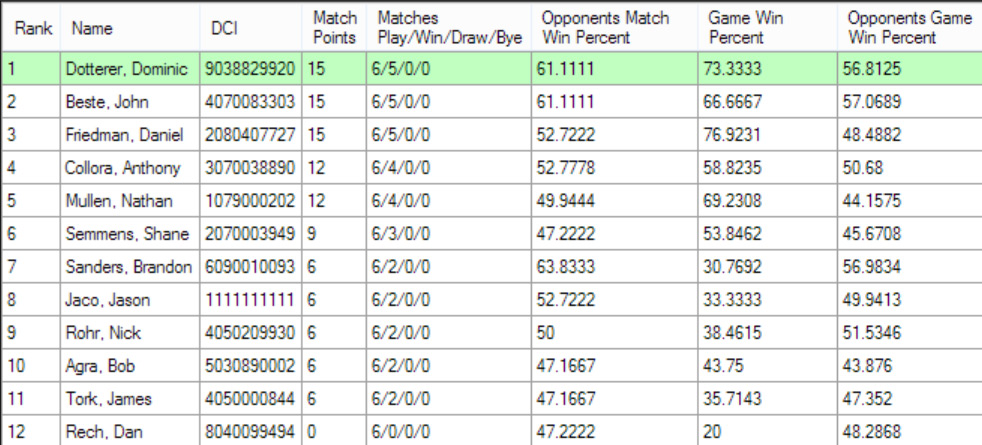 ALL Decklists, by Final Standing
BantamGeddon, by Dominic Dotterrer – 1st Place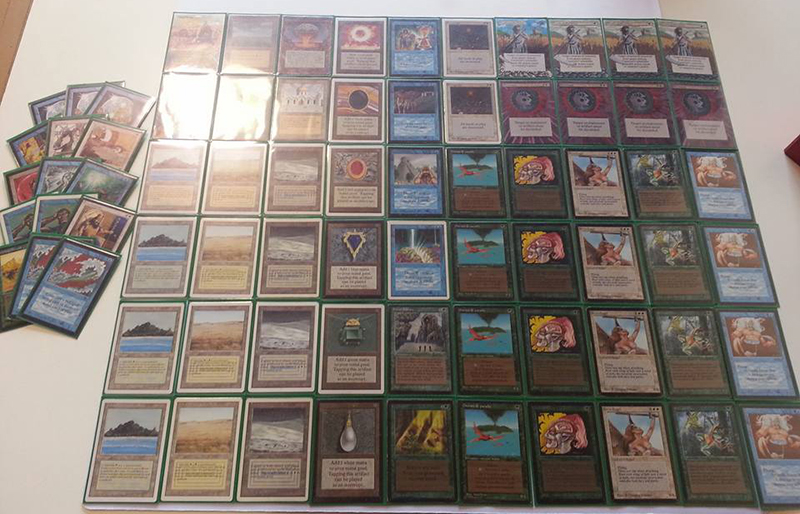 Abyss Control, by John Beste – 2nd Place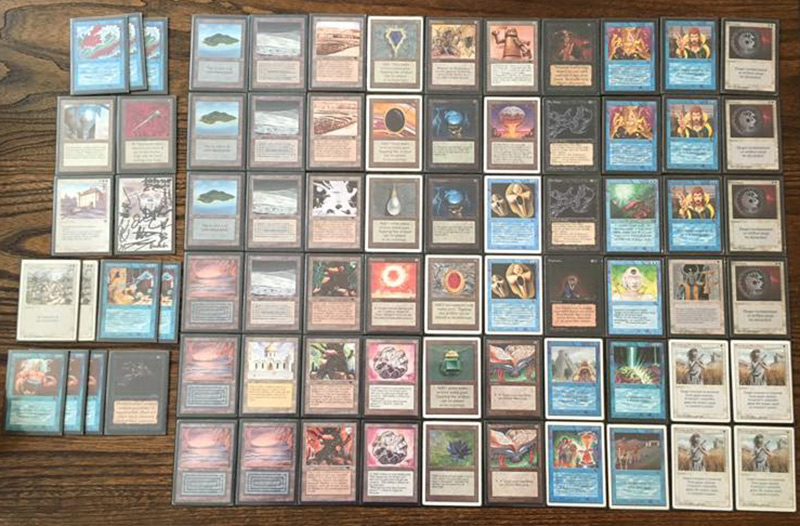 UWR Control, by Danny Friedman – 3rd Place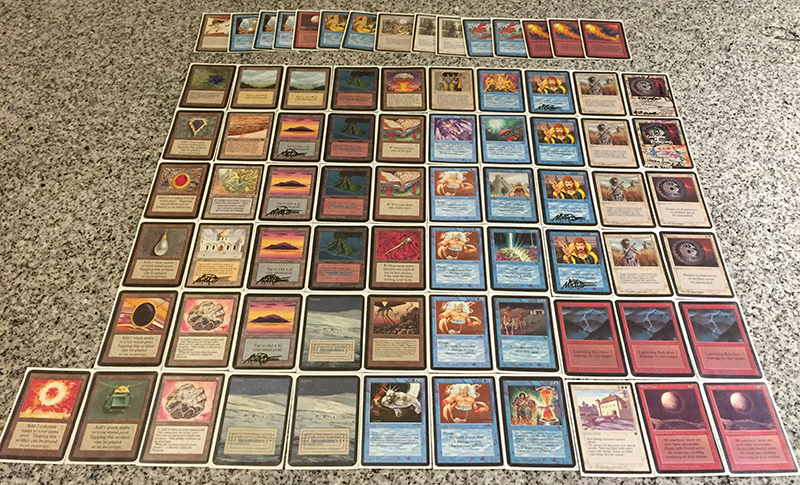 Anthony Collora – 4th Place (DECKLIST MISSING)
White Weenie, by Nathan Mullen – 5th Place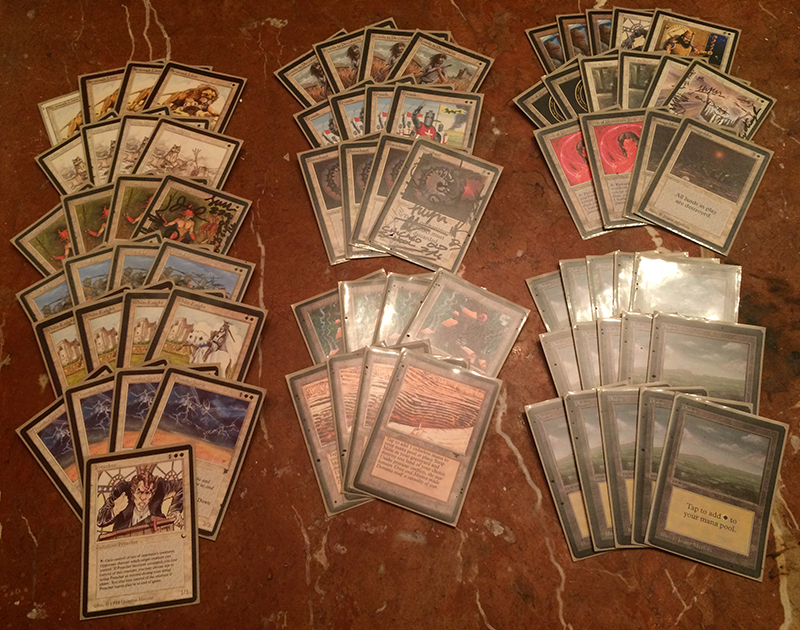 Dreamweaver Control, by Shane Semmens – 6th Place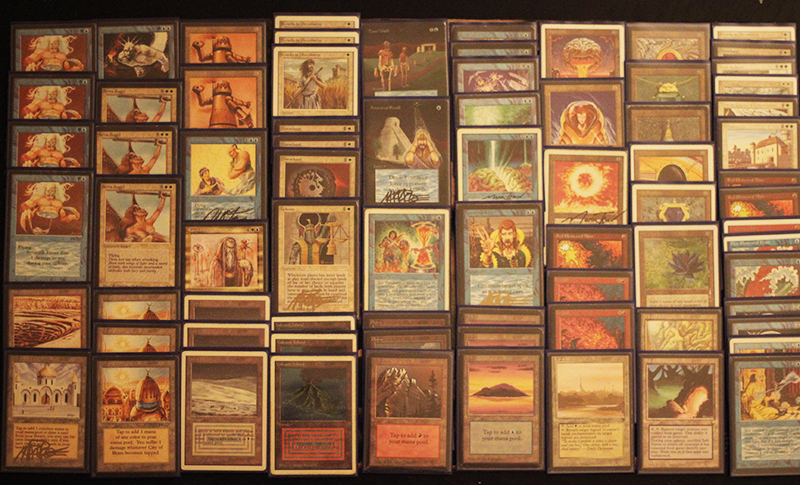 Black White Rack, by Brandon Sanders – 7th Place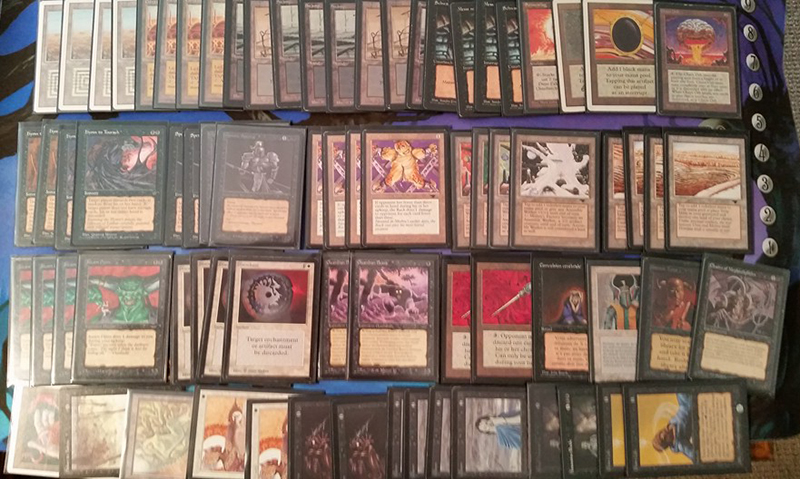 RUG FAIL, by Jaco – 8th Place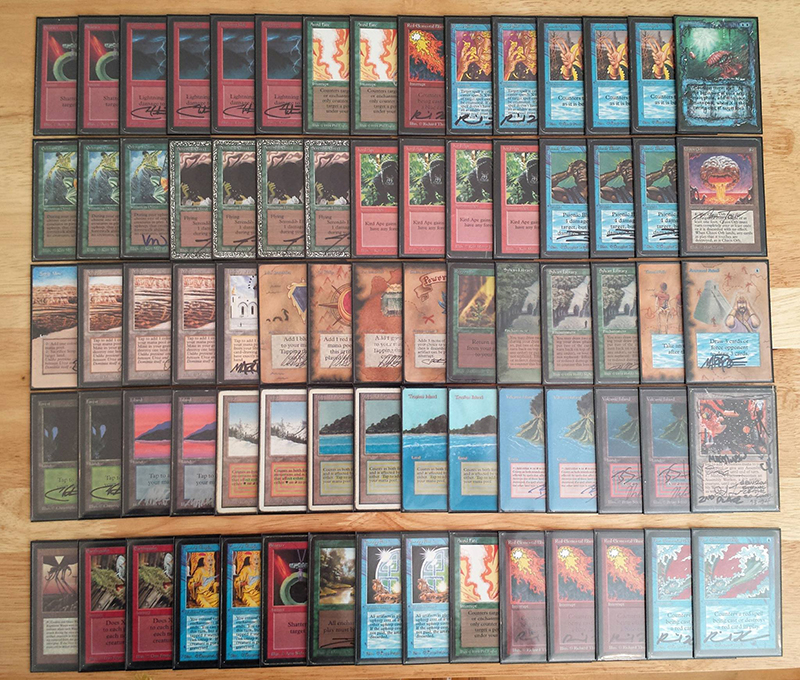 Big Red, by Nick Rohr – 9th Place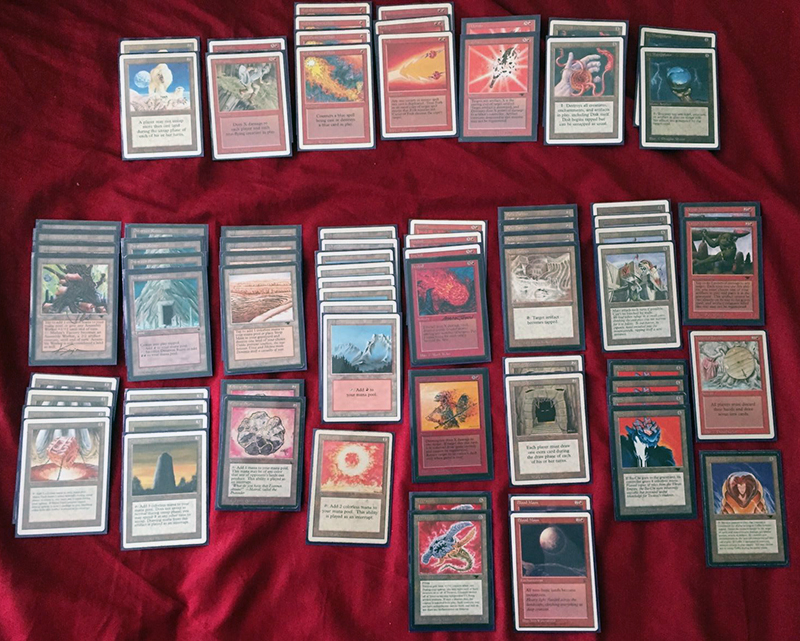 UB Transmute Artifact, by Bob Agra – 10th Place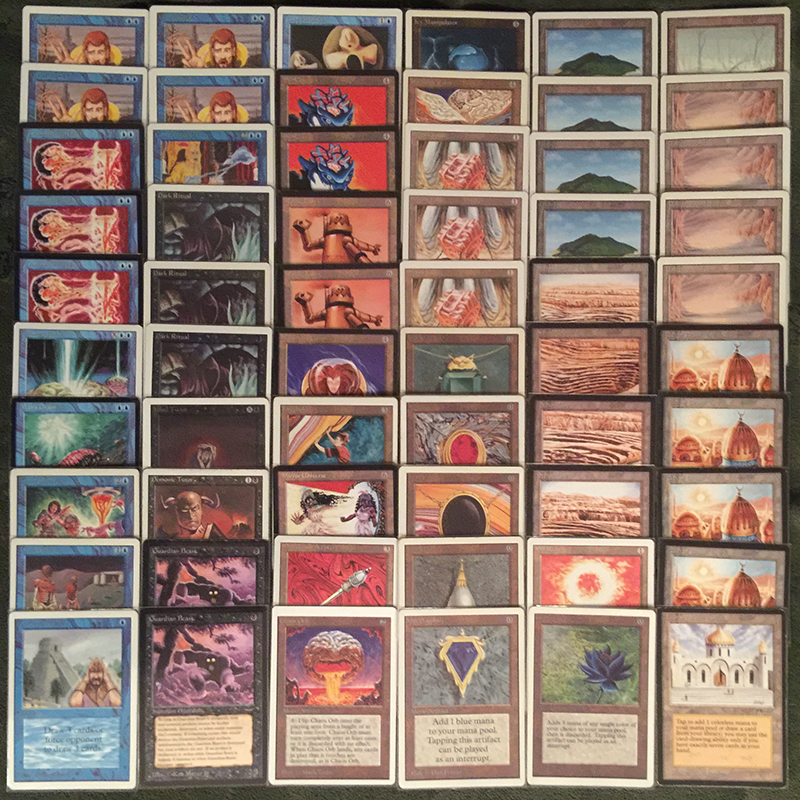 RUG Atog, by James Tork – 11th Place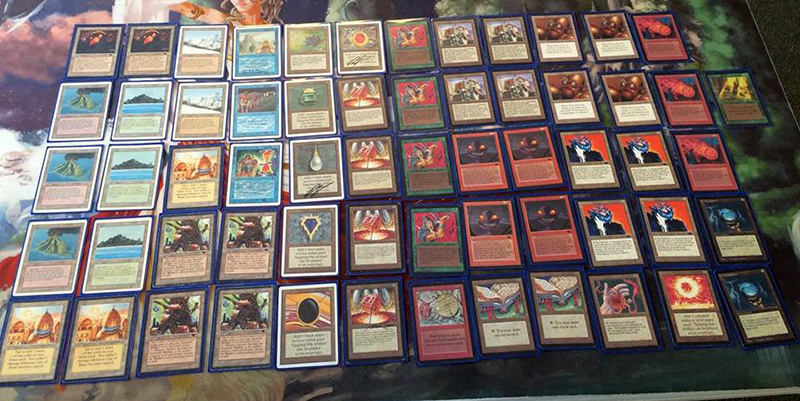 Mono Black Artifacts, by Dan Rech – 12th Place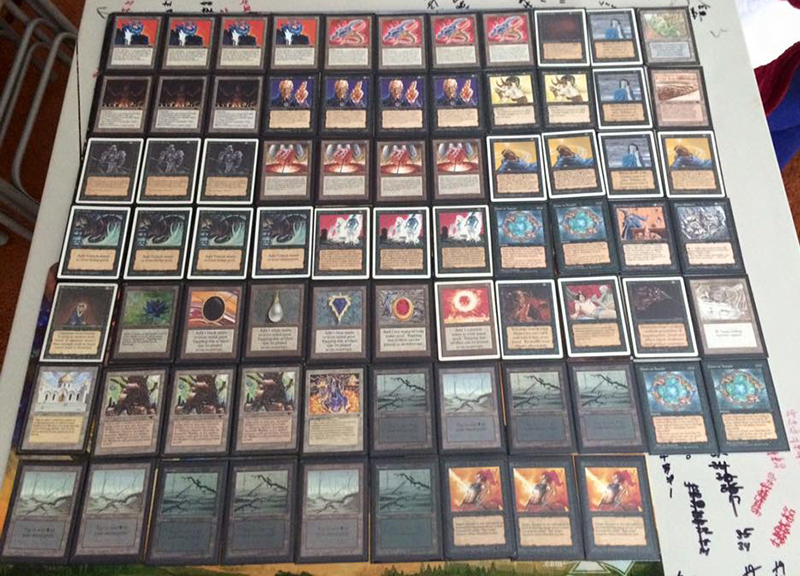 Photo Report
Many thanks to all the players for snapping pictures of the action during the event. Here's just a small sample of the action as it unfolded.
Round 1 Bob vs. Anthony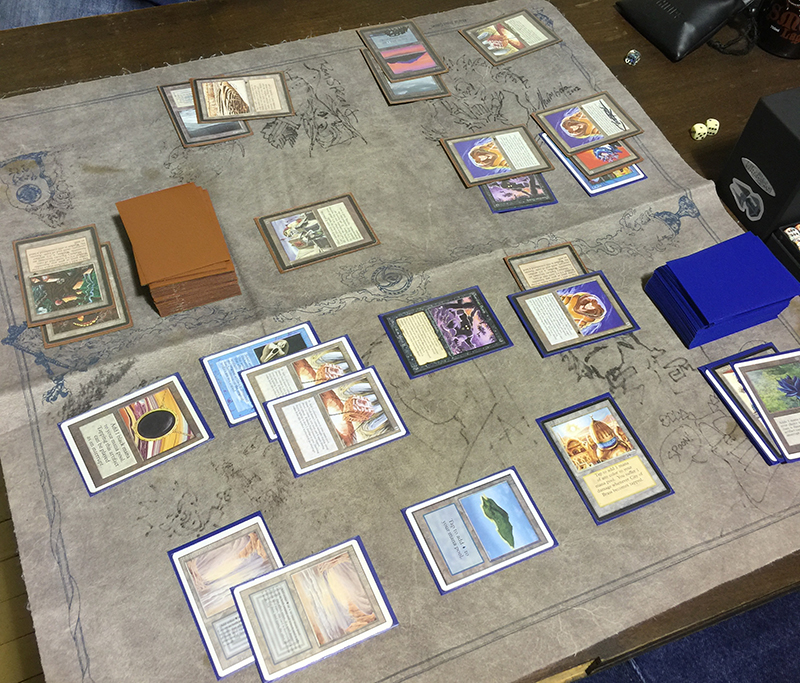 Round 1 Nick vs. Dominic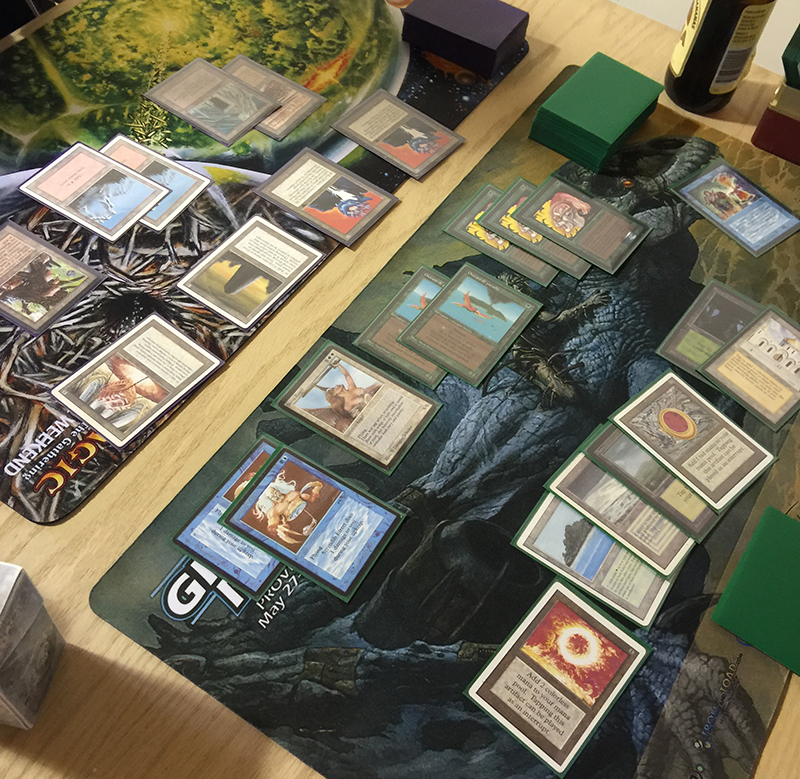 Round 2 Bob vs. Nick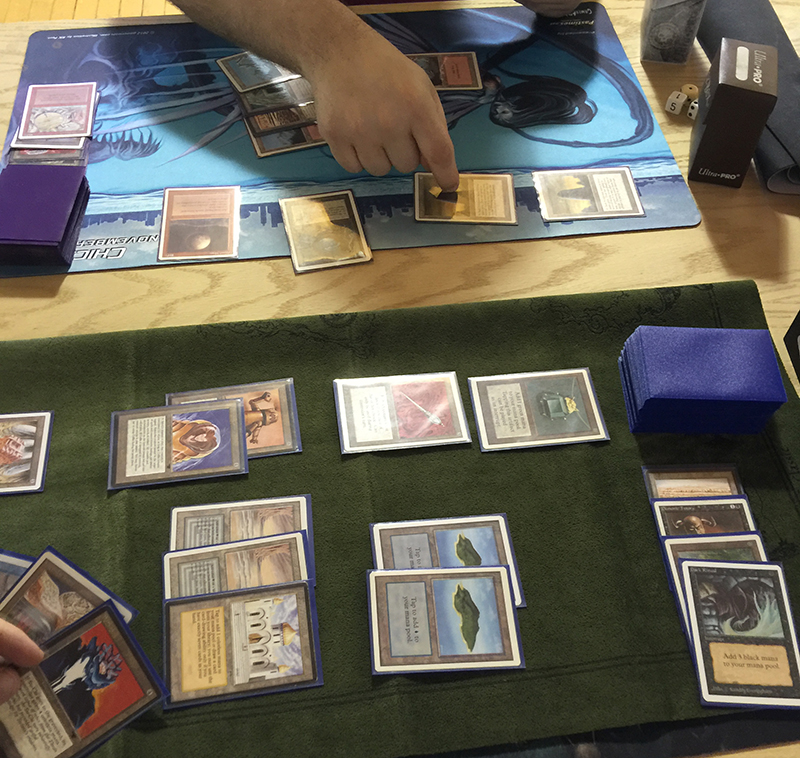 Round 2 Shane vs. Jaco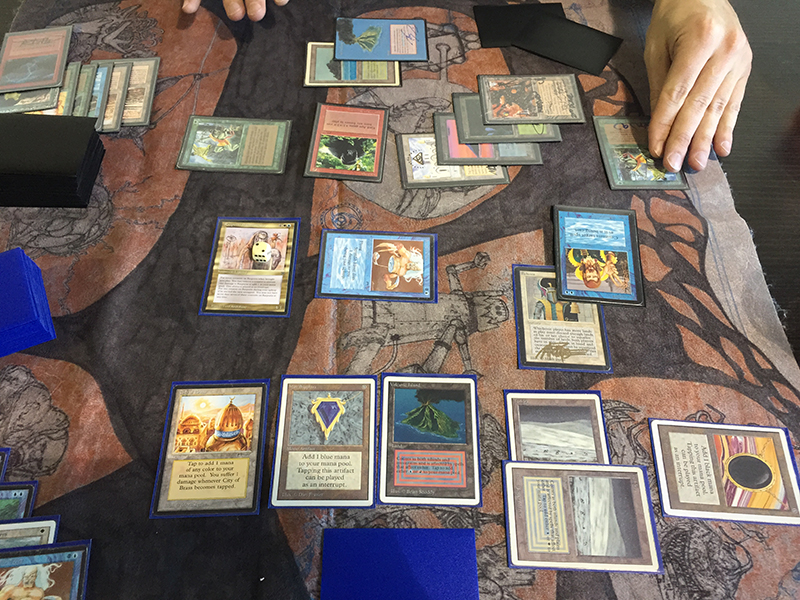 Round 2 Shane vs. Jaco – 3 Strip Mines in a row, irrelevant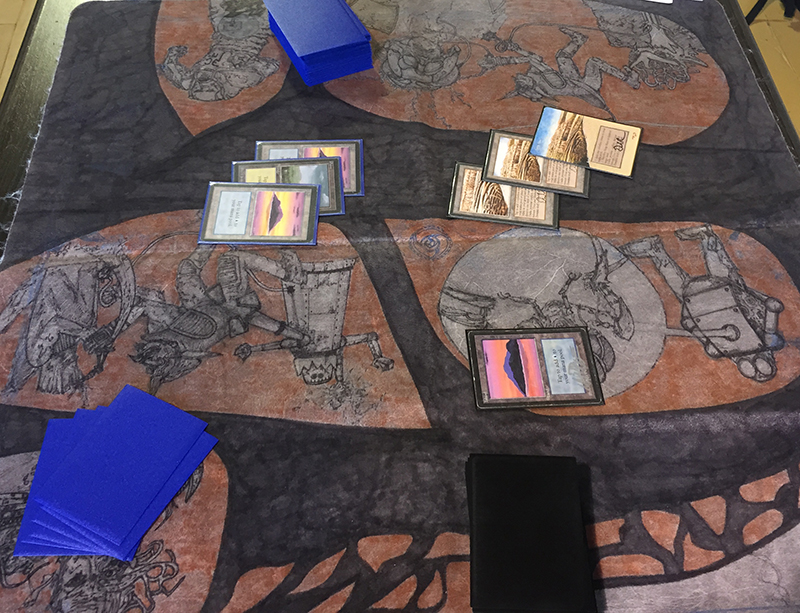 Round 3 Anthony vs. Shane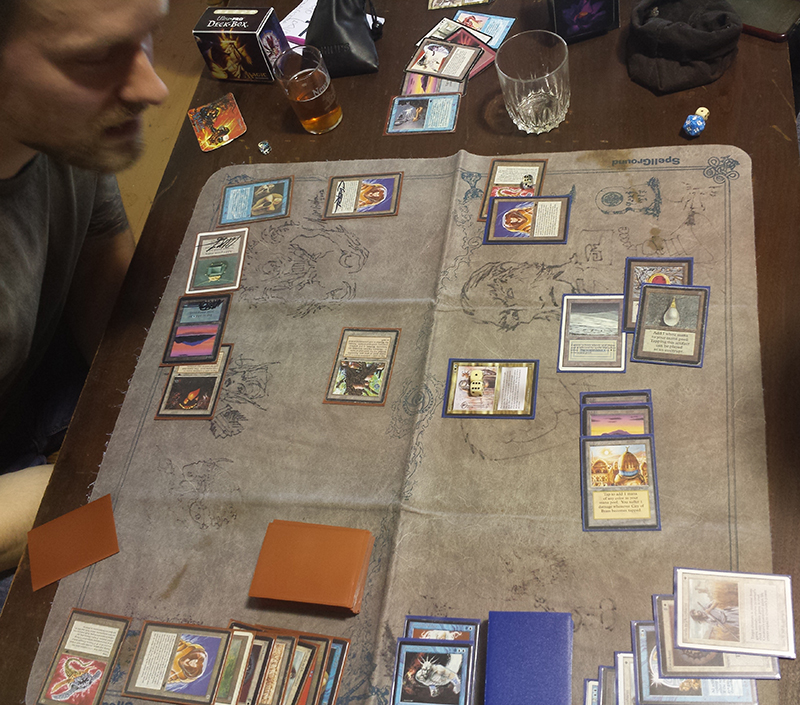 Round 3 Bob vs. Dan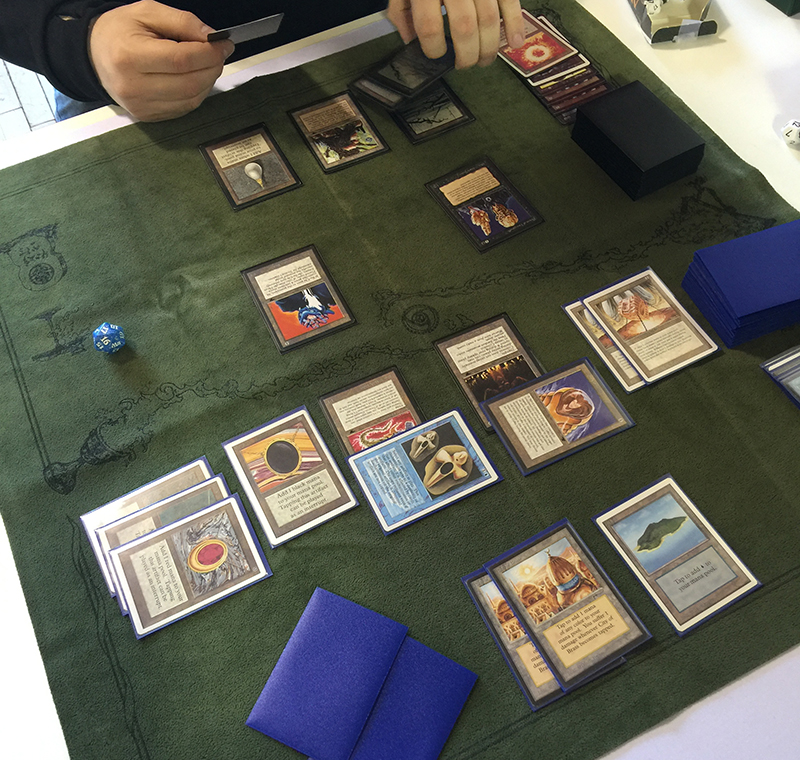 Round 3 Shane vs. Anthony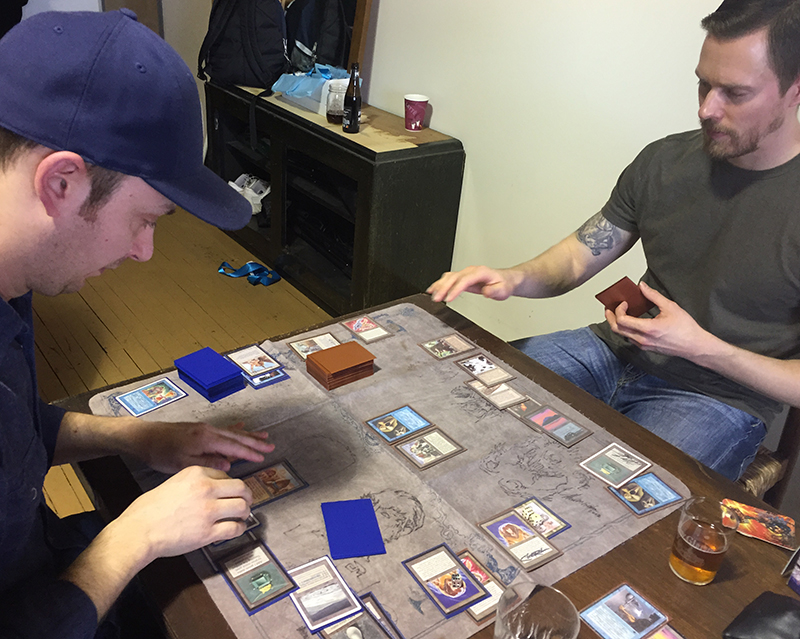 Round 4 Dominic vs. Brandon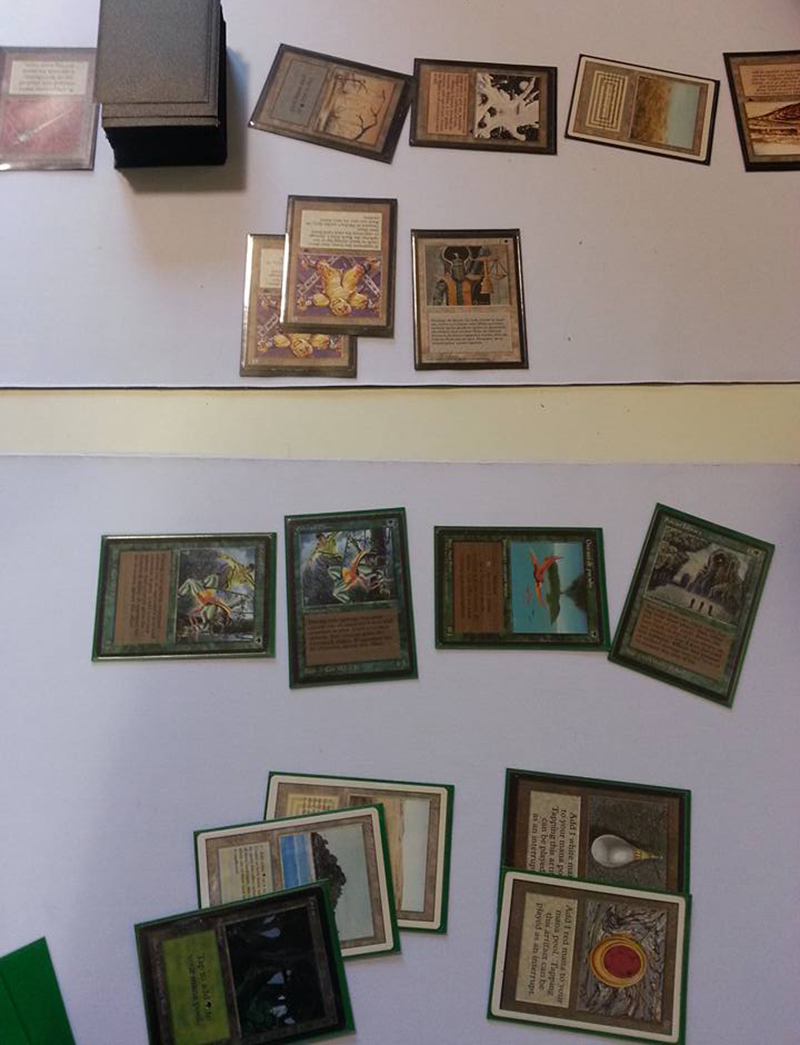 Round 5 Dominic vs. Anthony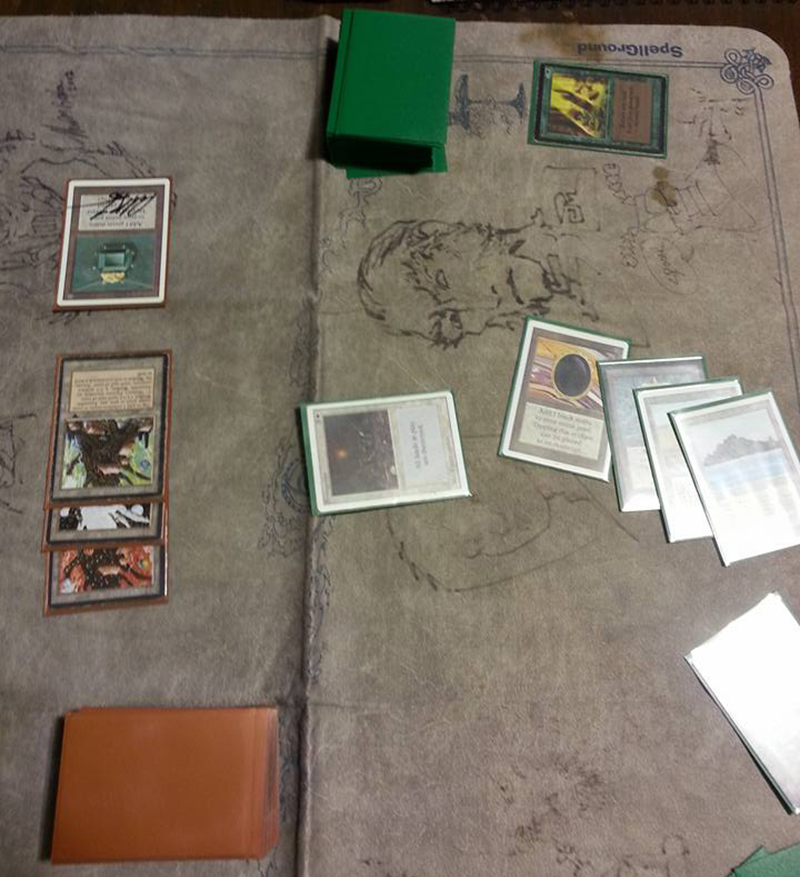 Round 6 Dominic vs. Nathan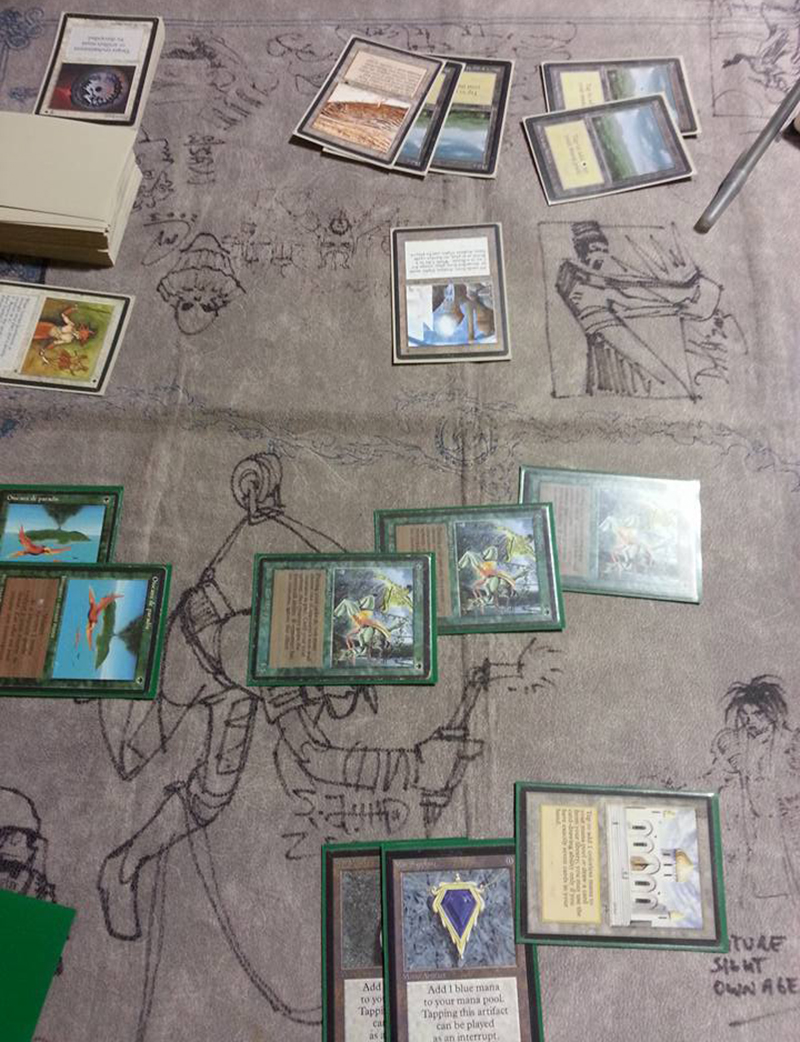 1st Place Prize Playmat, Signed by Everybody!