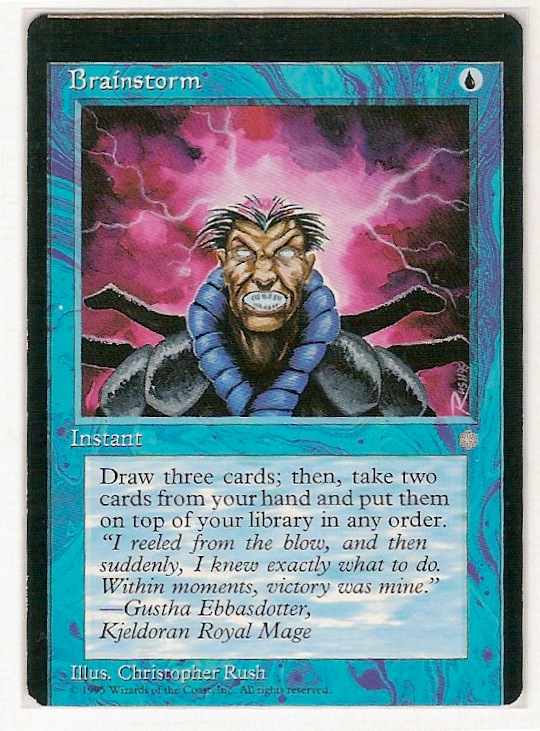 As some of you might know, I released part of my pimp collection a couple of months ago. Lucky you if you managed to grab some! Many of you keep asking me if I'll quit pimping. The answer is clear: No, but my idea of pimp has changed, evolved.
Foil Japanese reached a level of craziness that only few can afford. Five or six years ago, the price for the best playable Foil Japanese cards would go around 50-60€/each, being Goblin Welder the most expensive, at around 100€/each, due to its rarity, as long with Merchant Scroll, due to the misprint.
Nowadays, everytime a good playable card comes out, it tends to be a Mythic Rare and the price it reaches in the foil japanese version it's non-sense. When a new expansion comes out, every pimper out there should prepare his wallet for a huge investment if he wants to be updated. So, I took the decission to stop investing on paper, and I actually invested on silver.
Right now my main focus is on getting cards signed, regular non-foil english, alterations and miscuts. We don't know how long the Foil Japanese trend is going to last, but what I'm certain of is about the value of alterations made by the original artists. It seems to me a better investment right now. I currently got Terese Nielsen working on a playset for me, that hopefully will see the light soon. I won't say much about it as I'd like it to be a surprise.
The Brainstorm you can see is the first of the 2 Miscut Brainstorms I got (the other one I haven't received yet). My idea is to finish a set of Miscut BS by the end of the year. I know there are few more out there (Guslinga anyone? xD). I'm also very proud of my set of Red Elemental Blast:
I don't know How many signed REBS exist out there, but personally I haven't seen that many. Probably Daniel Chang has few, as he's got in contact with every artist alive. Now I have both Pyroblast and Red Elemental Blast playset signed!
And finally, I bought this Etched Champion playset, which is signed and "altered" by Matt Cavotta. I don't even know if you can consider painting the background black an alteration… but, the effect it creates is kinda cool, I gotta admit.
So this is it for today! Stay tuned for more BIG PIMPIN articles!