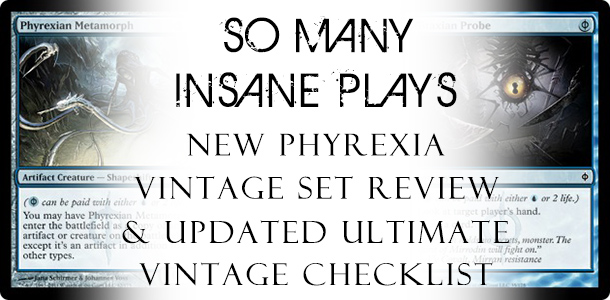 (Editor's Note: This content was formerly published on Quiet Speculation, and the former Downloadable Product has since been made available free here with the permission of the author and QS. Enjoy!)
The Phyrexians have arrived, and they seek to remake the orb of Mirrodin in their own image. Will they remake Vintage as well?
Scars of Mirrodin block has proved to be a surprisingly worthy sequel to the original Mirrodin invasion. Scars of Mirrodin has been as impactful as any set from the previous block, and Mirrodin Besieged brought with it more than a few serious playables. Before we delve into the final set in this important block, let's recap Mirrodin Besieged.