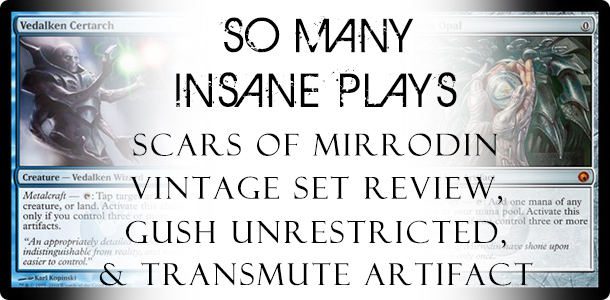 (Editor's Note: This content was formerly published on Quiet Speculation, and the former Downloadable Product has since been made available free here with the permission of the author and QS. Enjoy!)
The suns that orbit Mirrodin dim, their color fading. The Myr have scattered. But the dread and the evil are not done with it yet. They have returned to scavenge the remains of this dying world for malevolent and selfish ends. We are among them.
Our return to Mirrodin is neither coincidental nor mere happenstance. We have come full circle, on a trajectory of exploration and pursuit of power. We arrived on Mirrodin just as Gush had left the format, in the Fall of 2003. Upon our return, Gush greets us.