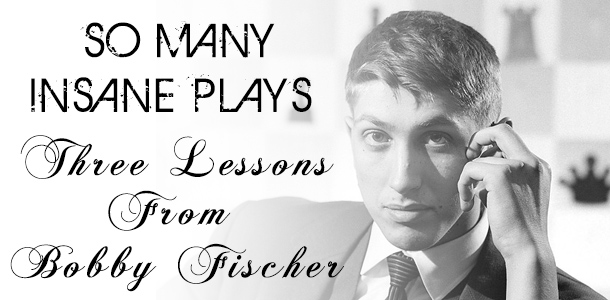 So Many Insane Plays – Three Lessons From Bobby Fischer for Magic Players: What I Learned From Endgame: Bobby Fischer's Remarkable Rise and Fall – From America's Brightest Prodigy to the Edge of Madness
Bobby Fischer is arguably the greatest Chess player of all time. This fact is all the more astounding because he was an American who rose to the pinnacle of a sport dominated by non-Americans (think soccer, or "football"). His method of play, his studious preparation, and even his descent into madness contain valuable lessons for the young or mature Magic player.
Frank Brady has written a fascinating, page-turning biography of one of America's most transcendent and enigmatic icons: Brooklyn-born World Chess Champion Bobby Fischer. Young Americans may not appreciate the Fischer legend or his iconic stature, since it was forged in the crucible of the Cold War. As a point of comparison, he was transcendent in the way Michael Jordan or Tiger Woods are in the modern era (in the 90s and 00s, respectively), in terms of their visibility beyond the sport and cross-cultural global status. In each case, they transformed the sport participated in, and became icons beyond it.
Fischer's defeat of Soviet chess legend Boris Spassky in the 1972 World Chess Championship, in my estimation, approaches the 1980 U.S.A. Men's Hockey Team's "Miracle on Ice" defeat of the Soviet Union in the Winter Olympics, in terms of its cultural relevance. The Soviet Union had long dominated the Chess World Championship, largely on account of a system of state subsidized training and support. Chess was to the Soviet Union was baseball once was to the U.S.: a national pastime. The significance of Fischer's win cannot be overstated in that context, although in a post-Cold War era, it's difficult to appreciate.
In reading Brady's book, I couldn't avoid comparisons to Magic and my experience in Magic. Although Magic is a different game from Chess, there are many parallels, from the dedication required to reach mastery levels of the game itself and to hone one's craft, to the rating systems which defines achievement. I've culled three critical lessons from the book that are directly applicable to Magic.